"The Rookie" Season 2 "The Dark Side" Review: Lucy, I Am Your [SPOILER]
This week, ABC's The Rookie definitely brings the drama in their fall finale "The Dark Side." While the team cajoles serial killer Rosalind Dyer (Annie Wersching) into revealing where she hid her victims, another threat looms. Unfortunately, no one spots the larger danger until it is too late. As predicted, the episode ends on a dramatic cliffhanger, with at least two beloved characters in mortal danger. We have more than two months left until we find out who lives and who dies, and whether the LAPD catches their bad guy. In the meantime, lets talk about that ending!
Big deal spoilers below. Do no read ahead unless you have seen The Rookie Season 2 episode "The Dark Side."
Before we tackle the big twist, lets take a moment to talk about Detective Armstrong (Harold Perrineau) and Officer Nolan (Nathan Fillion). The interplay and chemistry between these two characters has always been fantastic. However, in "The Dark Side," their interactions are exquisite. Armstrong and Nolan approach each other as equals, and connect via life experience rather than job experience. Both Nolan and Armstrong have regrets, shortcomings, blind spots, and complicated pasts. While "The Dark Side" is the first time The Rookie shows Armstrong opening up, the two men have always shared a bond. Unfortunately, I don't think Armstrong is going to survive the spring premier, so this may have been our last chance to see Nolan and Armstrong together onscreen.
Fillion really shines in this episode as the forty-something rookie in over his head. The above scene, where Nolan faces Dyer alone, is fantastic. This is the best acting we have seen Fillion do on The Rookie. His discomfort is obvious, yet his signature self deprecation and humor shine through. Nolan started the show as a man giving the LAPD his all, with nothing left to lose. That same mentality is on display as he confronts a serial killer. While his age and life experience give him a leg up, Nolan goes into his interview with Dyer knowing that she has the upper hand. He never once believes he can outsmart her. Honesty, genuine dislike, and impatience ooze out of him. It was a great scene and a fantastic development for Nolan's character.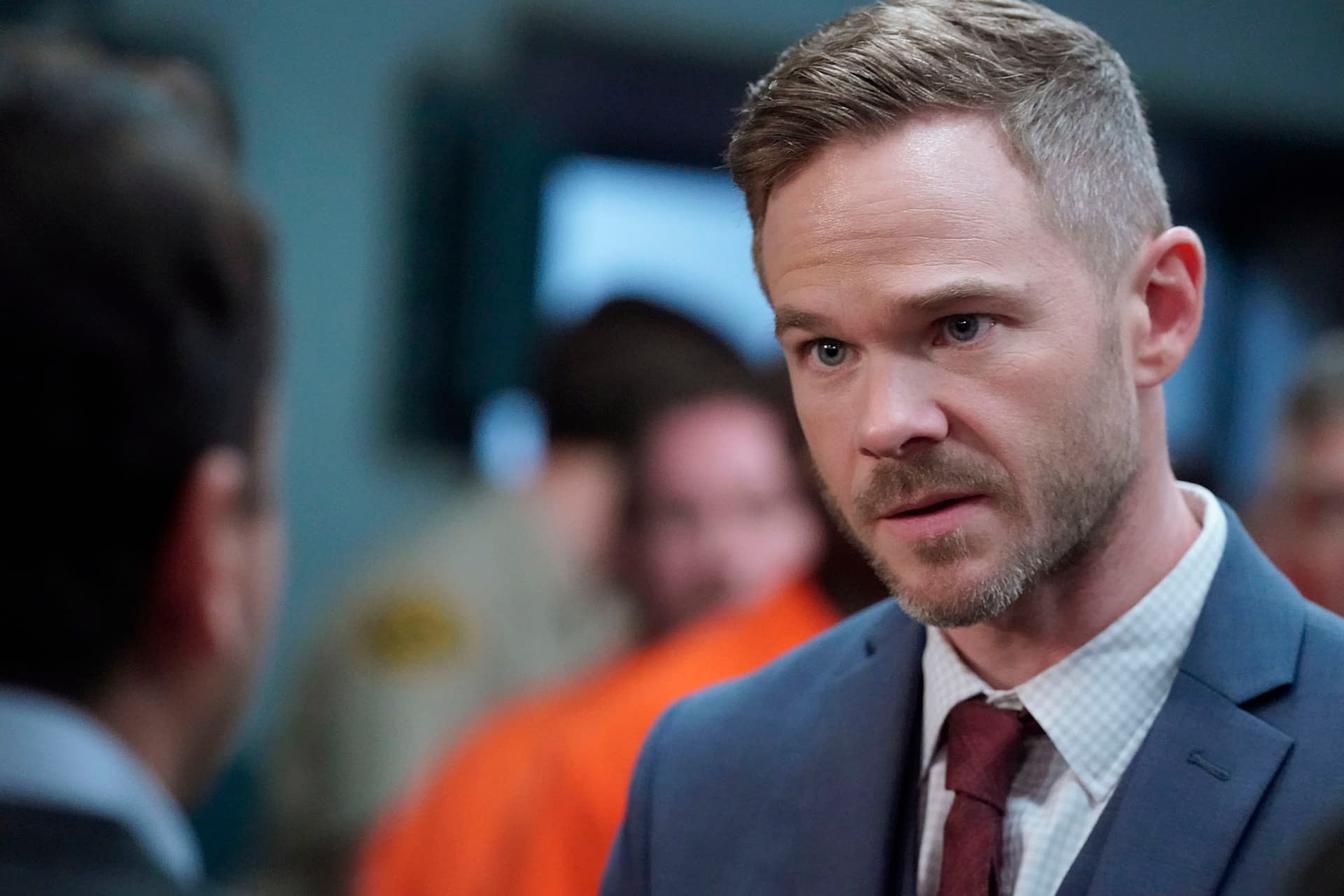 On the other hand, Wesley's (Shawn Ashmore) character is on a downward spiral. He is lying to Angela (Alyssa Diaz), day drinking, mixing pills with alcohol, and otherwise riding the self-destruction train. As a viewer, it hurts to see Wesley so down. But objectively, his PTSD storyline is clunky. Rather than a talented actor like Ashmore portraying a nuanced and complicated internal struggle, Wesley's onscreen downfall happens over the course of two episodes. The audience loses the intricate internal struggle Wesley is experiencing in exchange for the rote visual of him drinking at a bar and then passing out. This plot point has so much potential, I really wish the writers would give Ashmore better material to work with.
I hate to say "I told you so," but, well, I told you so. Officer Chen's (Melissa O'Neil) desperation for human companionship leads her into the arms of a literal serial killer. The man working with Rosalind Dyer is the same man who flirts with Lucy at a bar, and then shows up at her precinct the next day. While I liked this twist, especially the inclusion of the dead patsy underneath the murder shed, Caleb's (Michael Cassidy) true nature is immediately obvious. From the moment he shows up at the precinct to see Lucy, I knew he was evil. He vibe is very "I'm the nice guy who will kill you if you reject me." However, Bradford (Eric Winter) having urged Chen to go out with Caleb is going to have interesting consequences in the episodes to come. He may even have to admit he was wrong. In the end, there are worse things in a television show than high levels of drama and predictability. Yes, this episode channeled the Bones Howard Epps (Heath Freeman) serial killer arc. However, "The Dark Side" is one of the best episodes of The Rookie's rather uneven second season. The nature of the episode, the excellent character interactions, and Fillion's fine acting will keep viewers excited and engaged over the winter hiatus. And we will all have time to indulge in one of our favorite past-times – rampant speculation. Enjoy!
The Rookie will return Sunday February 23 at 10PM on ABC.