Review: "Game Of Thrones" Limited Edition Six Kingdoms Scotch Whisky
Game Of Thrones may be done on HBO, but the legacy remains, as people have decided to celebrate the end of it all in different ways. One of the many cool things HBO decided to do at the end was partner up with Mortlach to create a limited edition single malt scotch whisky for the show. This one simply being called Six Kingdoms. We got our hands on a bottle, popped the top and poured ourselves a drink for a proper review.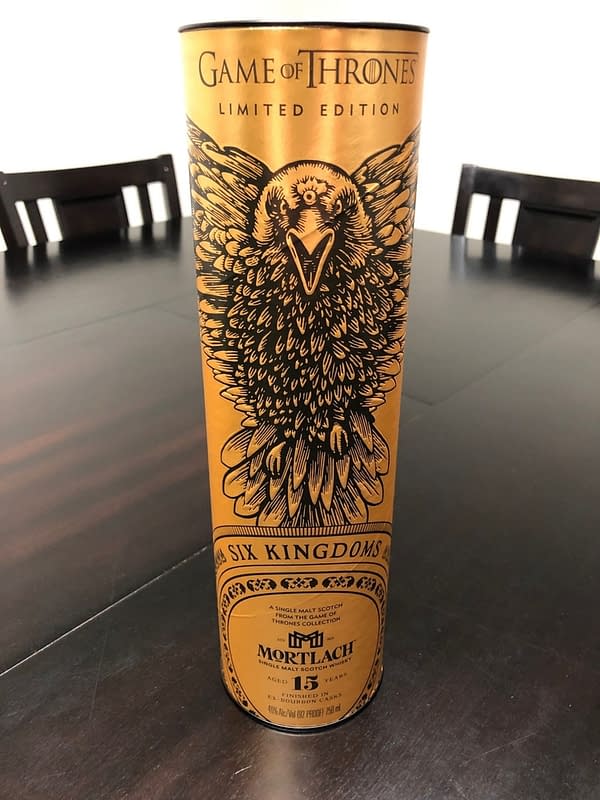 Before we dive into the drink, I just want to take a moment to admire the bottle and the design both above and below. This came in a fine canister, and the bottle itself is pretty cool to check out. Gold on black labeling, matching up with the appearance of the liquor. You have to appreciate the work they put into making it look both fancy and special on the outside, complete with the three-eyed raven on the label that just makes the entire thing pop. I have to give them points for creating something that stands out in a liquor cabinet. Not to mention choosing a bottle that's easy to carry around with an indentation around the neck.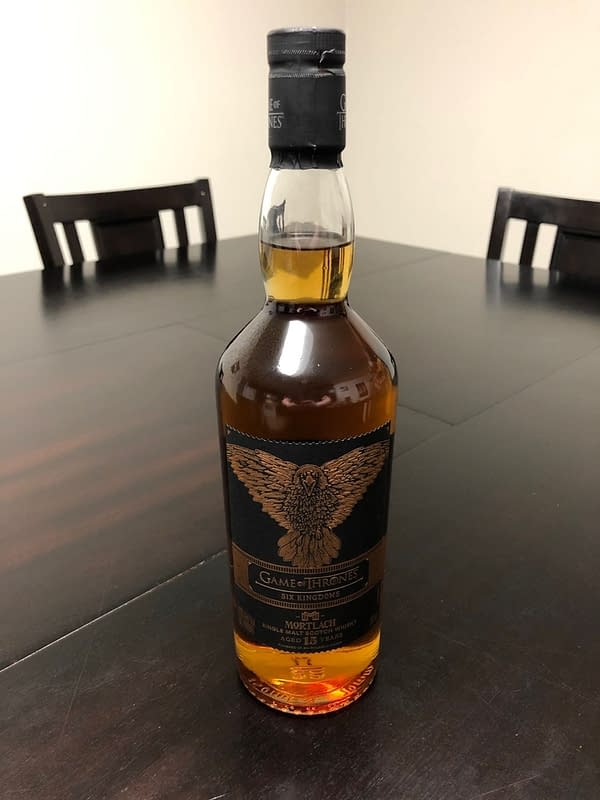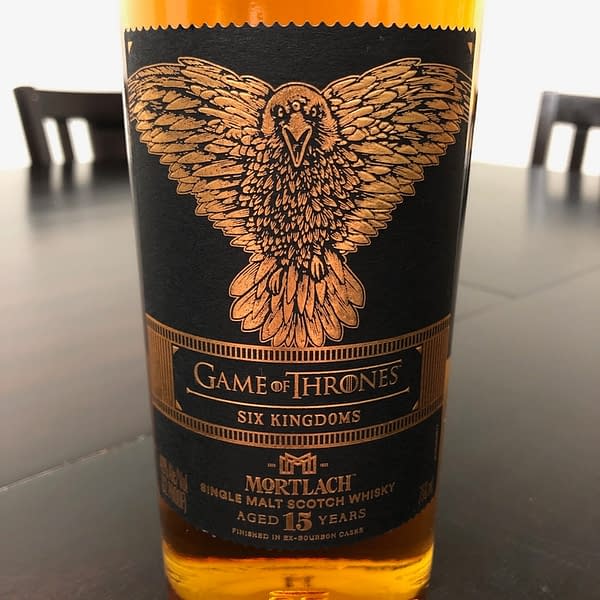 This drink poured smoothly as we let it melt into a proper glass with some ice. The 15 years aged concoction had a heavenly wooden smell to it, not overpowering, but defined enough to give it character. It's smooth on the lips and warm going down, a taste of citrus and roasted smoke. This is my kind of drink as you can feel it go down and hits your kidney, but it doesn't immediately hit you on the after-effects. There's very little aftertaste and not much of a burn, which made it quite appetizing compared to other scotch whiskies I've had in the past. My buddy Mark who as drinking it with me called it "dangerous", because it's the kind of drink where you have one and you think "I'm fine, let's have another." And then three drinks in you realize "Oooh… I'm not fine."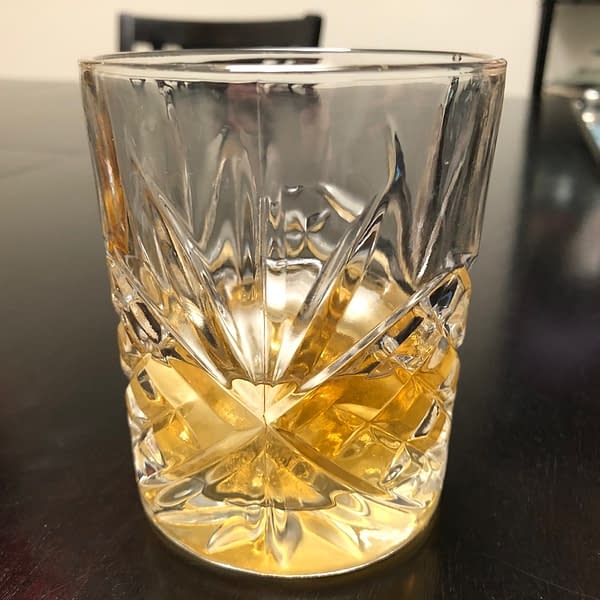 Overall, this particular scotch whisky is the kind I could drink forever. Mortlach did a fine job crafting this one, and it's perfect for Game Of Thrones. This was a wild taste that I quite enjoyed that made me want to come back for more. Which is where the cautionary advisement comes out from me. This is not for shots, not mixing. This is a sippin' drink. This is the drink you take outside to a campfire or sit by the fireplace, you pour a decent amount, and then you talk for hours with those around you. This is meant to be enjoyed over a long period of time, with company, to mark an occasion. Which is why it's so fitting to be one of the last drinks made for the series as it went off the air.