As Game Of Thrones came to a close this year, we've had a lot to reflect on. Especially from a drinking point-of-view courtesy of Ommegang. They've created many a beer for the series that have had their own distinct flavors, textures, and overall good times after imbibing. But as the series has come to a close, we taste what will be the 15th and final offering from their multi-year partnership with HBO. We had a chance to try out and review their last flavor which they have dubbed My Watch Has Ended.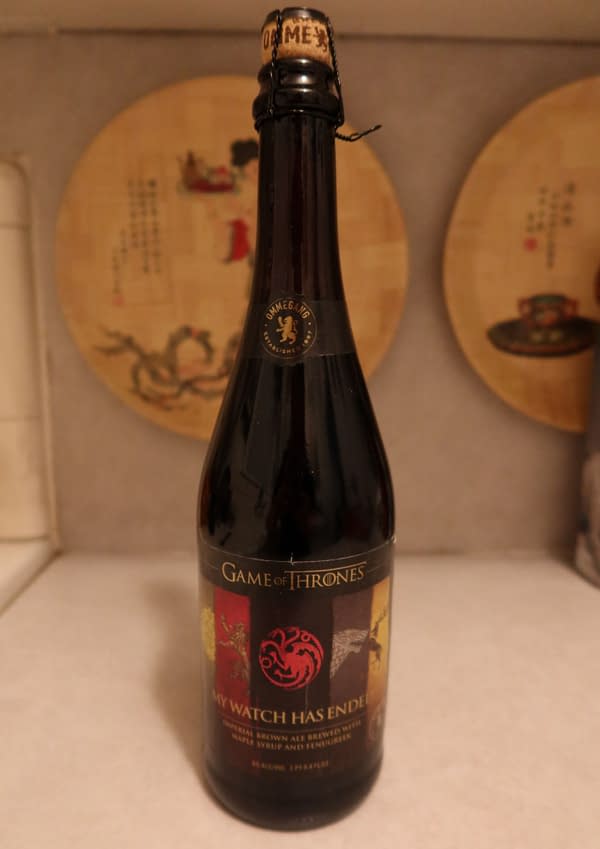 This particular brew was created with a two-row base malt, specialty grains like oat flakes and chocolate male, along with maple syrup and fenugreek. This was basically an ale that was meant to be shared as a stand-alone toast kind of brew. It tastes more like toffee than anything else as I drank this with my friend Mark, sharing a glass as we have over many an Ommegang bottle. Sitting at an 8% ABV, it gets the job done from an intoxication standpoint, but it doesn't linger as long as others in the line have. It finishes dry, leaves a bit of a caramel roast flavor, and then fades to assure no aftertaste. As you can see from the photos below, this comes with a deep mahogany brown with little head to be seen after you pour it.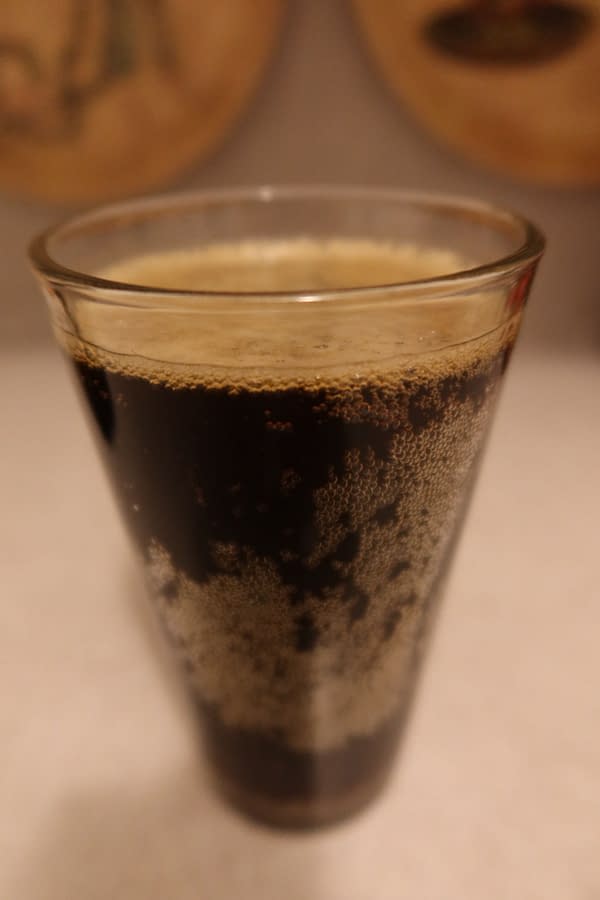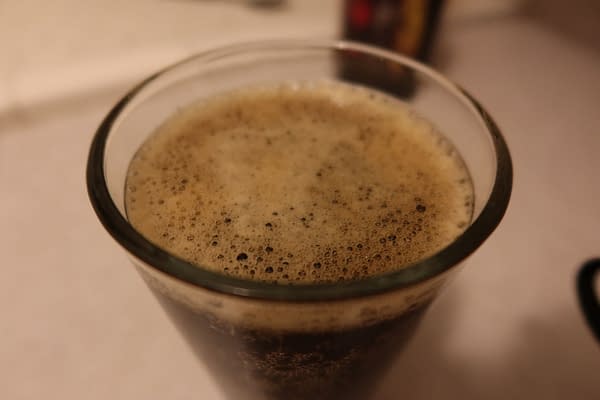 We tried this out with some coldcut meat and cheeses, and while it works fine with food, this is far better to be consumed alone. I would say as a pre-dinner drink or a night-ending pint. My Watch Has Ended is basically the beer you want to have with your friends, compatriots, co-conspirators, and brothers in arms. You start a fire, pour everyone a drink, raise a glass, sip to get the most out of it (don't chug this one), and then kick back over stories. Which is a fitting way to enjoy it considering how it represents the end of Game Of Thrones. There are few better beers for people to declare that they "drink and know things" than this one. I highly recommend snagging two bottles if you're going to purchase it, as you'll need one for the group and one for yourself when the cold night comes and the memories seep in.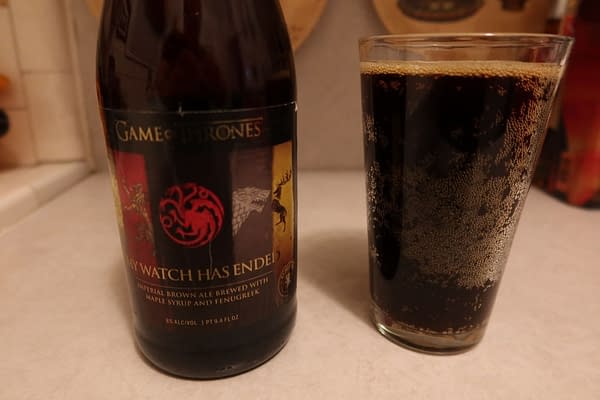 Enjoyed this article? Share it!