Could Riverdale's Betty Cooper Make Her Way to Netflix's Sabrina Series?
We've been seeing a lot of news having to do with Netflix's upcoming and yet-to-be-named Sabrina the Teenage Witch series. The series is said to be based on the Chilling Adventures of Sabrina, a dark and more twisted version of the character written by the new series showrunner Robert Aguirre-Sacasa — who is also the showrunner for Riverdale on the CW. And while the new series was originally in the works to be on the CW as a spinoff, it has moved on to the streaming service instead.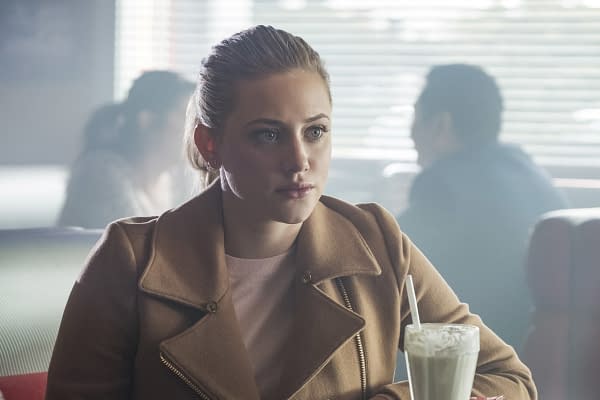 Does that mean crossing over between the two shows is now out of the question? Vulture.com asked about the possibilities of Betty Cooper making it over to the other series, and actress Lili Reinhart responded with:
"I think Betty's solely in the Riverdale world and it doesn't make sense for a crossover. That's why the decision was ultimately made to move to Netflix — to make these Riverdale and Sabrina shows completely separate universes. I don't really know what Roberto's plan is for Sabrina or what aspect of the supernatural or magic will be used. I know that doesn't exist in Riverdale. At least right now. So it wouldn't make sense for those two worlds to collide. So, I'd say don't expect Betty to be in that world. And that's totally okay, because she's got her own shit going on in Riverdale. [Laughs.]"
So the answer is absolutely not… for the moment. I can't see them trying it out in the first season, but Sabrina was greenlighted for two seasons up front.