As Riverdale wraps up their second season and prepares for a third, the show is going to do what they did last year. Actress Lili Reinhart told EW.com that the central mystery of the season will be solved in the penultimate episode, leaving the season finale to be a prelude and setup for the third season. This is how it worked in season one with Jason's (Trevor Stines) killer being revealed and then the following week Fred Andrews (Luke Perry) being shot.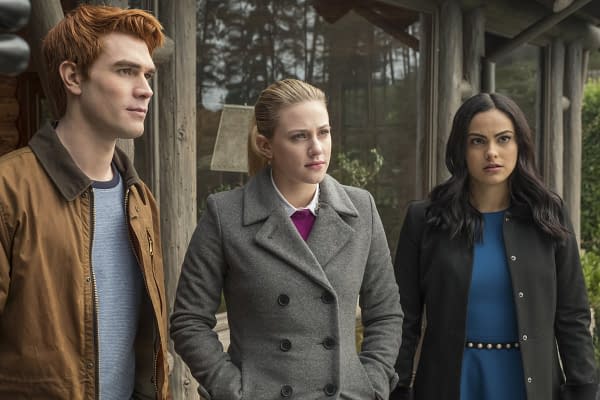 This means that there is going to be another cliffhanger for fans to think about all summer. KJ Apa, who plays Archie Andrews, told EW:
What happens at the end of season 2 is tragic, but almost perceivable. You can see it coming a little bit.
So what is the cliffhanger? You know that's been kept under wraps, but Cole Sprouse, who plays Jughead Jones, told EW:
It's utilizing a lot of hidden turns in the earlier episodes that a lot of people might've overlooked, and setting up a narrative that we didn't realize was actually a chess game one of our characters was losing tremendously the whole time.
Not just "playing the whole time" but "losing tremendously the whole time"… that sounds like a very bad situation — and a reason to go back and re-watch the season to see if you can pick up any clues.
Riverdale airs Wednesdays at 8 p.m. ET on the CW.
Enjoyed this article? Share it!