Riverdale Season 7: Yet Another Time Jump? S07E03 Overview Released
Showrunner Roberto Aguirre-Sacasa clarified that the final season of The CW's Riverdale will have another time jump; S07E03 overview,
---
With only days to go until Showrunner Roberto Aguirre-Sacasa & The CW's Riverdale returns for its final run, we have a number of updates to pass along. First up, we have the official overview for S07E03, "Chapter One Hundred Twenty: Sex Education," that's been added to our season rundown. We also have a look at a sexy teaser for the upcoming season, with Cole Sprouse's Jughead not doing a great job convincing them that things have gotten messed up. And last but definitely not least, we have Aguirre-Sacasa sharing that the gang won't be remaining in the 1950s for the entire season. Hmmm…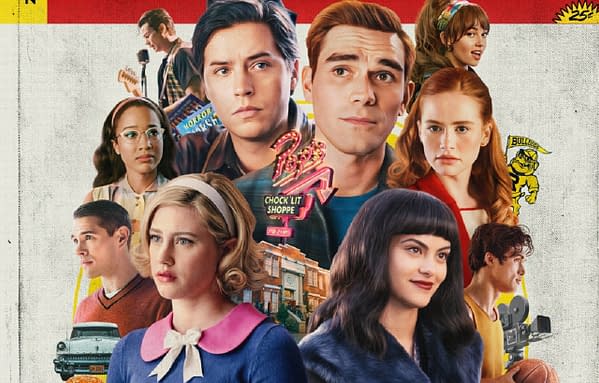 Here's a look at the newest teaser for the seventh & final season of The CW's Riverdale, followed by a look ahead at what's to come this season, as well as Aguirre-Sacasa had to share about this season's "timey-wimey" stuff:
Riverdale Season 7: A Look at What's Ahead
The seventh season of Riverdale goes where no season has dared to go before — the 1950s! Picking up where last season ended, Jughead Jones (Cole Sprouse) finds himself trapped in the 1950s. He has no idea how he got there nor how to get back to the present. His friends are no help, as they are living seemingly authentic lives, similar to their classic Archie Comics counterparts, unaware that they've ever been anywhere but the 1950s.
Archie Andrews (KJ Apa) is the classic all-American teen, coming of age, getting into trouble, and learning life lessons; Betty Cooper (Lili Reinhart) is the girl next door, starting to question everything about her perfect life—including her controlling mother Alice (Madchen Amick); Veronica Lodge (Camila Mendes) is a Hollywood starlet who moved to Riverdale under mysterious circumstances; Cheryl Blossom (Madelaine Petsch) is the Queen Bee with a withering wit and a secret longing; Toni Topaz (Vanessa Morgan) is an activist fighting for the Black students of recently integrated Riverdale High; Kevin Keller (Casey Cott) is a "square" crooner wrestling with his sexual identity; Reggie Mantle (Charles Melton) is a basketball star from farm country; and Fangs Fogarty (Drew Ray Tanner) is a greaser who's destined to be an Elvis-type star.
It isn't until Jughead is visited by Tabitha Tate (Erinn Westbrook) — Riverdale's Guardian Angel — that he learns the cosmic truth about their predicament. Will Jughead and the gang be able to return to the present? Or will our characters be trapped in the 1950's forever? And, if so…is that such a bad thing? Now, here's a look at the preview images for S07E01 "Chapter One Hundred Eighteen: Don't Worry Darling":
Riverdale Season 7 Episode 2 "Chapter One Hundred Nineteen: Skip, Hop and Thump!": RIVERDALE SOCK HOP — Riverdale High's sock hop is around the corner, and Archie (KJ Apa) has his sights set on taking Veronica (Camila Mendes) to the dance. Betty (Lili Reinhart) is confused when Kevin (Casey Cott) appears uninterested in taking things to the next level with her. Elsewhere, Jughead (Cole Sprouse) takes aim at Pep Comics, and Toni (Vanessa Morgan) attempts to convince Cheryl (Madelaine Petsch) to let Fangs (Drew Ray Tanner) perform at the sock hop. With Ronald Paul Richard directing the episode written by Ariana Jackson, here's a look at the preview images:
Riverdale Season 7 Episode 3 "Chapter One Hundred Twenty: Sex Education": THE BIRDS AND THE BEES — After a lesson in sex education leaves the gang more confused than ever, Veronica (Camila Mendes) decides to organize a make-out party at the Pembrooke. Elsewhere, Jughead (Cole Sprouse) attempts to help Ethel (guest star Shannon Purser) out of some trouble, only to find himself in hot water as well. KJ Apa, Lili Reinhart, Madelaine Petsch, Madchen Amick, Casey Cott, Vanessa Morgan and Drew Ray Tanner also star. James DeWille directed the episode written by Janine Salinas Schoenberg.
Roberto Aguirre-Sacasa: Riverdale Will Time Jump… Again!
Though the season kicks off in the 1950s, Aguirre-Sacasa shared during an interview with Decider that another time jump is on the way (though it's still the 1950s through Episode 13, at least). Does that mean Aguirre-Sacasa already knows how it's all going to end? "We are not done writing the season," he added. "We are nowhere done near writing the season."
---
---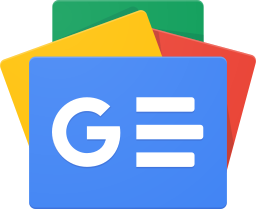 Stay up-to-date and support the site by following Bleeding Cool on Google News today!