In an age where championship reigns in WWE rarely last longer than a few months, with a year considered a long time, one WWE champion stands out as having the kind of longevity not seen in the business for decades: WWE 24/7 Champion Rob Gronkowski. Gronkowski's run with the 24/7 Championship has been impressive by any measure but is all the more so considering pro wrestling isn't even Gronkowski's first choice. Nevertheless, the NFL star has proven to be an all-time great championship in the mold of wrestling legend Bruno Sammartino.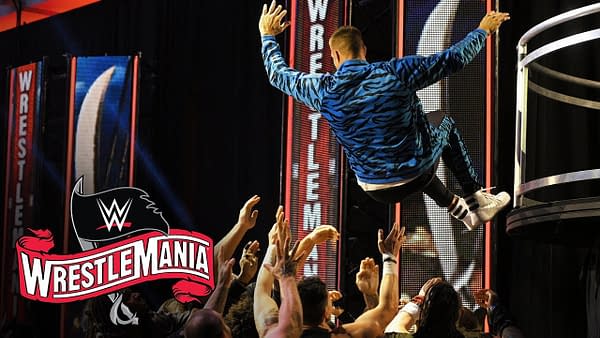 Sammartino, whose career spanned four decades, holds the record for the longest WWE Championship reign in history, holding the title for 2,803 days from 1963 to 1971. Adding Sammartino's second reign from 1972 to 1977, Sammartino held the championship for a cumulative total of 4,040 days. Rob Gronkowski, for comparison's sake, has held the WWE 24/7 Championship for 41 days and counting.
While Rob Gronkowski's 41-day reign may seem short in comparison to Bruno Sammartino's epic run, you have to take into account the differences in the two titles as well as the eras in which both superstars competed. Long title reigns were more common in Sammartino's day, whereas, as mentioned earlier, modern wrestling championship reigns tend to be much shorter. In addition, the WWE 24/7 Championship is a title that changes hands more frequently than most, sometimes changing hands multiple times in a single show.
Since winning the WWE 24/7 Championship at WrestleMania in April, Rob Gronkowski has become the longest-reigning 24/7 Champion. Gronkowski's strategy is two-fold. On the one hand, thanks to the pandemic, Gronkowski has not had the opportunity to appear on WWE programming since winning the belt. In addition, though Gronkowski was thought to be retired from football when he joined WWE, he recently agreed to rejoin the NFL alongside his longtime teammate Tom Brady on the Tampa Bay Buccanneers. As a result, Gronkowski's epic title reign may be just beginning, as who knows when he'll have time in his busy schedule to drop the belt? Truly, Rob Gronkowski is the Bruno Sammartino of this generation.
Enjoyed this article? Share it!