Chances are by now, Outlander fans have watched the premiere of long-awaited season 4. There were some changes that we're sure book series fans noticed, and we're gonna talk about the "golden" one. So, if you HAVEN'T watched "America The Beautiful" (s4e1), you may want to catch up before reading this.
How about those new opening titles? Pretty great, right?
There has been no shortage of discussion (already) following the season 4 premiere of STARZ series Outlander, an episode that proves that no good deed goes unpunished, at least for Claire Fraser (Caitriona Balfe).
Perhaps the biggest change in the episode comes from the changing out of a particular piece of jewelry of Claire's that gets stolen.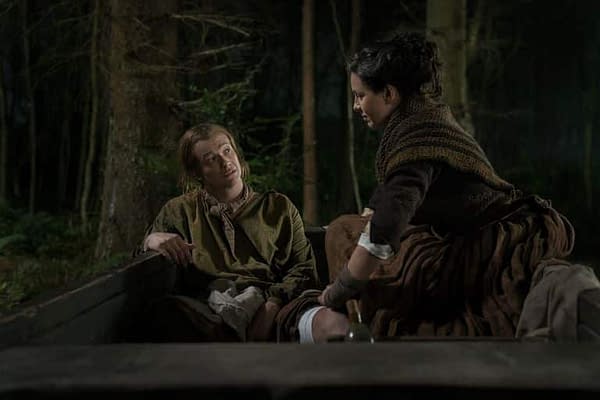 Stephen Bonnet (Ed Speelers), after being aided by Jamie (Sam Heughan) and Claire in his escape from the British, AND after Claire patches him up, decides to set upon the Fraser's riverboat to rob them. And it's not just a lean smash and grab either- he deliberately terrorizes Claire, and takes her most prized possessions.
We're talking of course about her two wedding rings; the silver key-made band from Jamie and her gold band from Frank Randall (Tobias Menzies).
In the book, the scene plays pretty much exactly the same action-wise, but the ring that Bonnet leaves with is different. In the book, he takes the gold band, while in the show, he takes the silver band.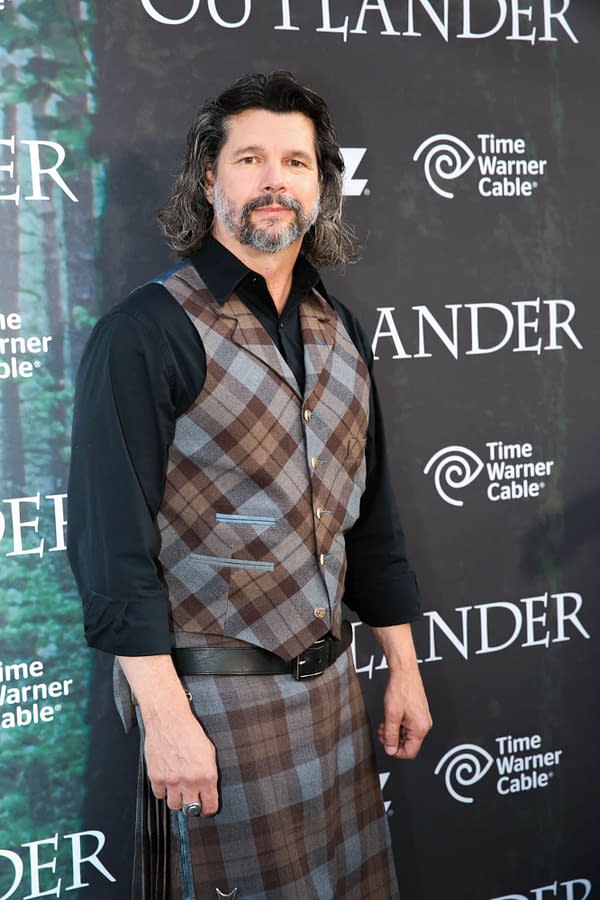 During the recent Savannah College of Art and Design Film Festival, series showrunner Ronald D. Moore (Battlestar Galactica, For All Mankind) addressed this change following a screening of the episode for fans:
"Thinking ahead for those of you who know the books….Are we all friends here? Do we all know the books? The plain gold band wouldn't be noticeable as like, 'Oh that's clearly my [REDACTED] ring,' whereas the other one clearly would. So that's kind of why we made that change."
Book-fans will no doubt know exactly what Moore is talking about here, and we don't want to spoil it for the non-readers.
This change makes sense, when put that way, and no doubt will signal additional changes from "Drums of Autumn" to season 4, which airs on STARZ on Sundays.
Enjoyed this article? Share it!