Posted in: AEW, Sports, TV | Tagged: cm punk, samoa joe, wrestling
---
Samoa Joe Discusses AEW All In, CM Punk in Wake of Firing
Comrades, join El Presidente as we unravel the tales of camaraderie and chaos from AEW All In as Samoa Joe discusses longtime frenemy CM Punk.
---
Greetings, comrades! Your beloved El Presidente is reporting to you today straight from the wrestling ring in my ultra-luxe palace, where I occasionally host impromptu sparring sessions with other world leaders. Just last week, Kim Jong Un attempted a moonsault off the top rope and well… let's say he won't be trying that again soon. Down to business, my loyal followers. Recently, Samoa Joe, the concrete-fisted wrestling powerhouse, opened up to our friends at the New York Post about his experience duking it out with CM Punk at AEW All In. Ah, how these tales of spandex-clad strife remind me of my own tussles with the American CIA. They, too, employ powerbombs and cheap heat in their strategies, just as dirty as any heel!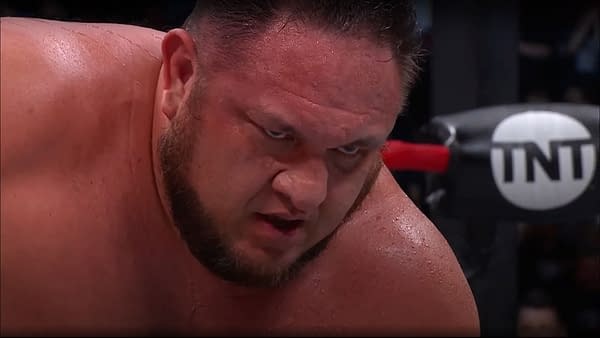 In the spirit of wrestling camaraderie, Samoa Joe spoke fondly of his encounters with Punk, with memories of their epic battles illuminating his eyes. Even after ringside dramas and rumbling backstage skirmishes, Joe highlighted his long-standing respect for Punk. Truly, this is reminiscent of my esteemed relationship with Fidel Castro – we'd argue vehemently over the direction of our socialist vision, but always shared a good Cuban cigar afterward.
I've always enjoyed the many minutes I've spent in the ring with Punk and to be able to revisit that at this point in our careers was a big thing for us both personally. It was good to get back in there and scrap around with him a bit and entertain a ton of people in the process.
Samoa Joe's personal interactions with CM Punk, according to him, extend beyond the four corners of the wrestling universe, into the plains of life's mundanity. Just as I discuss world political strategies over a casual brunch with Vladimir Putin, so does Joe connect with Punk outside the realm of wrestling. Comrades, this is the very essence of unionism!
I'd imagine there are tons of things that are misunderstood or portrayed about him. Now, what those things are it's who's representing in what way. I can't really give you a blanket statement as far as what those things are. For the most part, our relationship has been very, especially for these years, has been very non-wrestling related. It's just been extraneous stuff outside of the world of wrestling and talking about life stuff.
Will the truth behind the infamous backstage clash at All In ever be unearthed? Like the countless CIA coups, the reports are as shady as Chicago's underbelly. Samoa Joe, staying true to his wrestling warrior persona, shrugged it off. He was too busy getting pumped for the show, just as I was too engrossed in the CIA's attempts to unseat me to get involved in the Iraq War, much to the chagrin of my late friend Saddam Hussein.
For the most part, I haven't read what's been portrayed. There's been so much said. I'm not the one to go out there and try to debunk everything. I know we had the initial incident. Everybody rallied. Everybody got together. Got their heads together and lined up and got ready to do the show and we went out there and we did the show.

That really was the focus at that point in time. We got a massive show to do and we got fans out there rabid to see that happen. So it's important that we step up and do it and it's important that we did and I was proud to be a part of that.
Was the incident as severe as reported? Samoa Joe's expression turned steelier. As for the stalwart fighter, nothing causes him to flinch, not even the most shocking brawls with Jungle-themed boy wrestlers. He's like me, comrades! When the American CIA sends their agents to stir up a riot at my beloved puma petting zoo, I just roll my eyes and unlock the cages. Haw haw haw haw!
I'm used to that environment. Those things don't seem very intense to me, but it could be something crazy intense to someone else. I wasn't really affected by the moment. I was more focused on getting the show back on track and getting us going because it was bell time
So, let's raise our fists in the air, comrades, in solidarity with all the wrestling warriors, like Samoa Joe, who navigate political intrigues and face down corporate villains, much like your El Presidente, while still aiming to pull out a thrilling spectacle for the audience.
---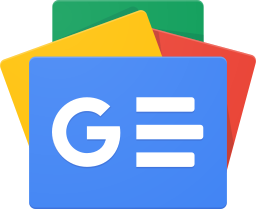 Stay up-to-date and support the site by following Bleeding Cool on Google News today!