'Scandal' Crew Asks Jimmy Kimmel to Prank Actor Joshua Malina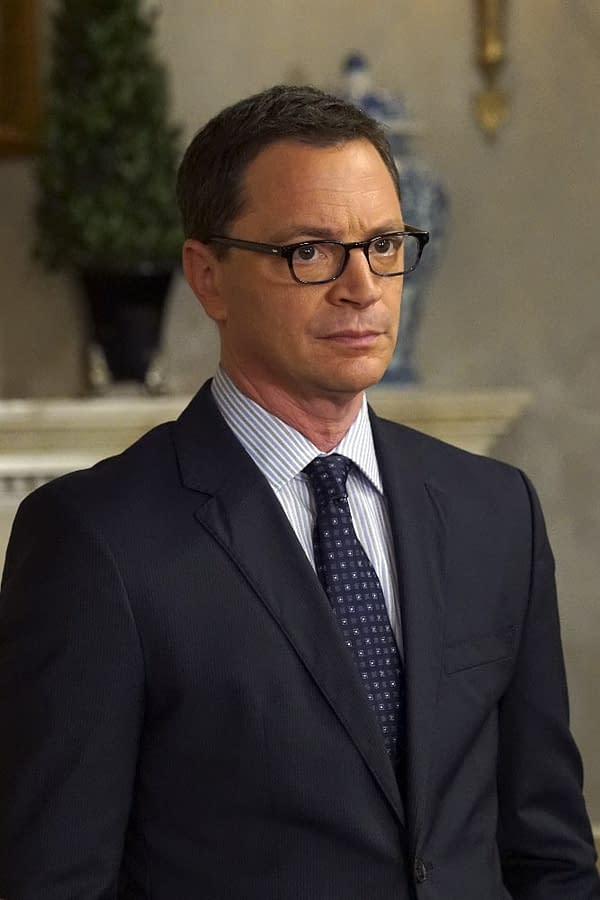 Actor Joshua Malina is known for being a practical joker on set. The actor you may know from Sports Night, The West Wing, or In Plain Sight has been a regular on the ABC series Scandal that just had its series finale. The cast and creator were guests on Jimmy Kimmel Live, and being this was the last time they'd all be together, Kimmel put together a practical joke on Malina that is pretty complicated.
They started off by getting two actors to go on Good Morning America and do a segment where they broke in on a group of people watching the show. This was a setup for Malina and co-star Katie Lowes to do the same — except the "family" being broken in on were actors. The fake GMA producer gave Malina a confetti cannon to fire off once inside. An elderly actress, going by the name Mama, feigned having a heart attack in response to the cannon going off. The producer called 911 while Malina and Lowes tried to comfort the woman. When the "paramedics" arrived, the lead one took his mask off to reveal he's Kimmel, and Malina instantly got the prank.
It turns out the cast of the show asked Kimmel to put this together to get revenge for all the pranks Malina had done over the years. Kimmel put a hell of a prank together.
The prank culminated with taking Malina outside where a firetruck was waiting, and they blasted him with the hose. That seemed a bit excessive, but he was able to get the hose and turn it on Kimmel. Overall, Malina said that the prank was well deserved for all the things that he had done over the years. When they cut back to the studio, the cast of the show give Kimmel a standing ovation for pulling off the prank.