Netflix took to the Hall H stage to show off some of the first footage for The Witcher. The fantasy series is very much looking to fill the hole left by Game of Thrones. Thus far Netflix hadn't released a lot of footage but the panel changed that. We got three clips and they premiered the first teaser trailer. The trailer was released online but attendees to the panel were also able to see three new clips that were not released.
Please note that this writer is unfamiliar with the story of The Witcher and is basing my descriptions off of wikipedia and some guessing.
The first of the clips was a fight scene that took place in a throne room. I'm pretty sure it was Queen Calanthe (Jodhi May) orders that Geralt (Henry Cavill) is killed. A brawl breaks out in the throne room and after the clip, we were told by Cavill that anytime you see Geralt on screen that it's him. The Queen eventually joins the fight which ends the scene.
The next clip we got involves Yennifer (Anya Chalotra) as she sits by a beach. There is a dead baby next to her and she looks up at circling bird and asks which one of it's here. She goes on to talk to the baby saying that she is lucky she died young and that it might be for the better. "We are all just vessels," she tells the baby because she is a girl. The scene ends with Yennifer burying the baby in the sand.
Chalotra went on to say that filming that scene was incredible but also very cold. Showrunner Lauren Schmidt Hissrich said that was the first time she'd seen that scene without a VFX note that says "make baby dead".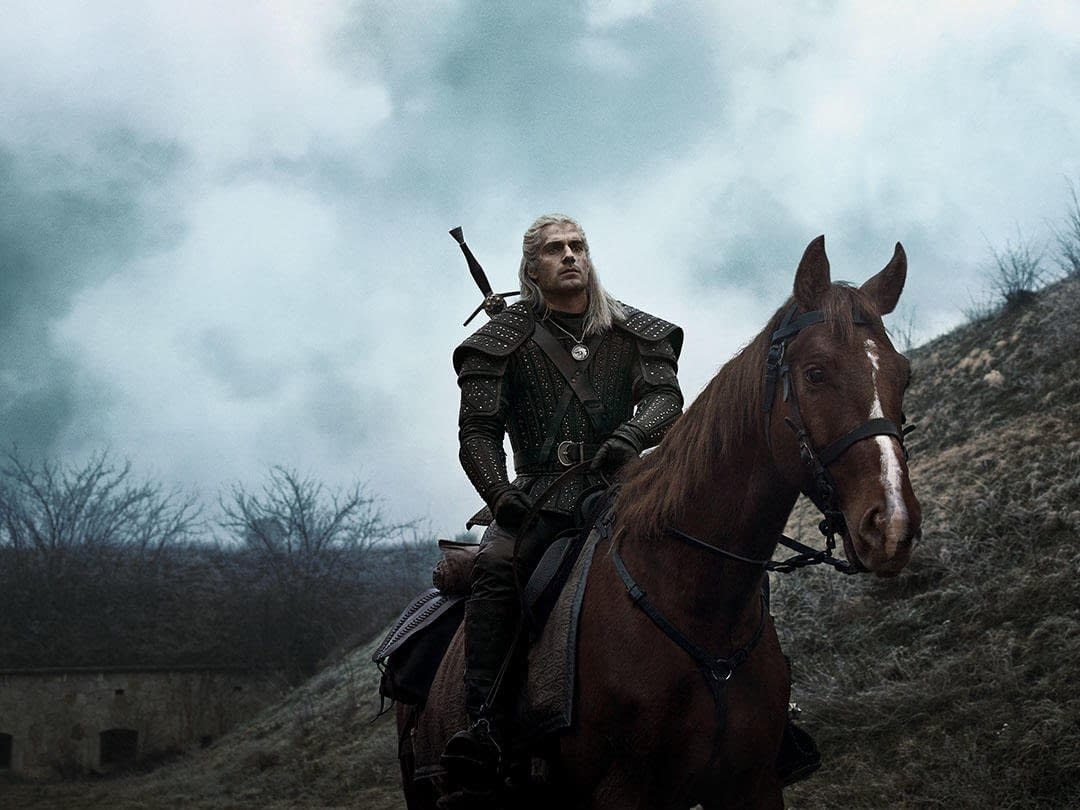 The final clip involved Ciri (Freya Allan) walking through a forest. She hears things and there are flashes as she walks. She eventually comes upon a light and seems to snap out of the trance that she was in. A group of dryads approaches her from all sides with their weapons drawn. They speak in a language that Ciri doesn't seem to understand and she tells them that she is lost and looking for someone. She begs for her life but can't understand them to see if they are helping her. Ciri reaches for the leader's arm to get her attention and it makes everything even tenser.
Here is the first teaser trailer for the upcoming series. Hissrich mentioned that she was still working on post-production during the panel and they didn't give a release date. We can assume that late fall to early winter is the most likely time we'll see this series.
Summary: Geralt of Rivia, a solitary monster hunter, struggles to find his place in a world where people often prove more wicked than beasts.
The Witcher, created by Lauren Schmidt Hissrich, stars Henry Cavill, Freya Allan, Anya Chalotra, Jodhi May, Björn Hlynur Haraldsson, Adam Levy, MyAnna Buring Mimi, Ndiweni, Therica Wilson-Read, and Emma Appleton. It will premiere in late 2019.
Enjoyed this article? Share it!