"She-Hulk" Backlash: Why Fight When We Can Drink Their Tears? [OPINION]
Being a fanboy of pop culture can be quite toxic. Especially when you're part of a marginalized group. Yes, comic books, films, and television shows are forms of escapism from reality and they tend to focus on protecting the underdog against the tyranny of evil… but it's clear that that latter message gets lost when something is "changed" and doesn't go the way of the general audience who tend to be catered usually. Case-in-point: Disney+'s recently-announced She-Hulk live-action series (and to check out our thoughts on who should be cast, click here).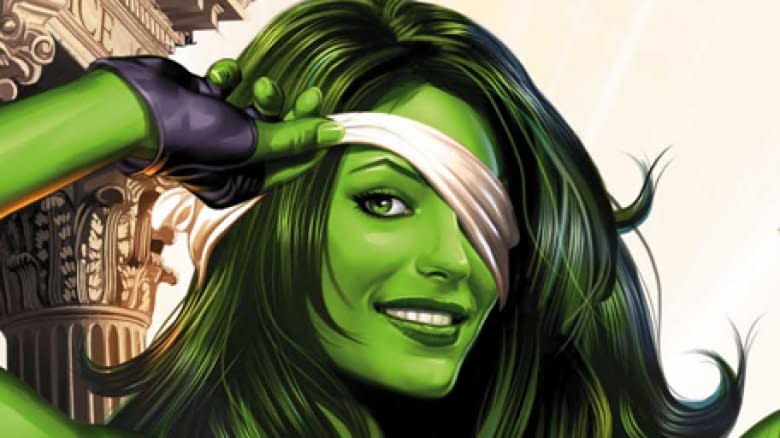 She-Hulk (aka Jennifer Walters) is the beloved cousin of Bruce Banner – known famously as the Hulk. While being a "female version of the Hulk," Jen has developed incredibly as her own character with her own mythology, spanning various volumes of comic books on her own, mini-series, guest appearances, etc. A majority of them having nothing to do with her cousin. She has control of her gamma radiation, combining both her "personalities" while being one of Marvel Comics' premier lawyers.
Outside of comics, she's been a popular character on TV – having been voiced by actors like Cree Summers and Eliza Dushku as well as having a mjor role in a number of video games. Yet for some reason, the announcement of a She-Hulk series has brought vitriol from "fans" who saw her inclusion as "pandering" and as an attempt to "wipe out" male characters… even though out of thirty-one films (which includes a few announced films), only three of those films have women in the starring lead roles. It's a nice change-of-pace to see four of the eight upcoming announced shows being fronted by women – much to the "fear" of entitled fanboys.
Another recent example was the backlash that erupted when our new Aquaman (previously Aqualad) in Young Justice was "revealed" to be bisexual. Suddenly, it's an example of the "emasculation of Black men" and how mainstream media always seems to make strong Black males queer – ignoring the number of straight Black male superheroes on just this series alone:
● Black Lightning
● Static
● Cyborg
● John Stewart
● Hardware
● Mal Duncan
● Icon
● Steel
Arguments such as "This is pandering to the PC" or catering to "Social justice warriors (SJW)" – even though technically all superheroes are "social justice warriors" – are seen as sound arguments to these entitled "fanboys."
No amount of logic or facts will deter them or make them think otherwise.
I used to be one of those people who argued left and right with people who had an issue with equality of representation but it reached the point where it got tiresome. I used to believe if I can change one person's misguided opinion on this matter, it'd have been worth it. And over time I have seen people change and begin to champion a more sound mentality. After a while, I grew weary and I wondered why arguing with such a closed-minded set of people should fall on me? As a comic writer, I was too busy creating my own stories to care anymore. What I stand for is seen clearly and obviously in my own writing and the characters I choose to add voices to.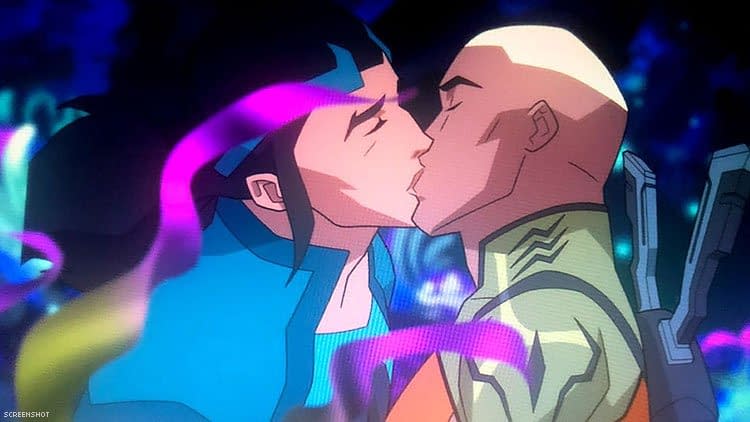 One thing I noticed: the more these announcements happened, the more I laughed because I started to enjoy the tears of these "fanboys" – especially realizing that time moves forward and the push for more representation of anything other than "male" and "straight" continues to grow. No amount of angry disapproval of these new characters who "cater" to another crowd are stopping these companies from making more.
No amount of backlash because of a gay couple on CBS All Access' Star Trek: Discovery kissing while being led by an Asian and a Black captain has slowed down the popularity of the series or franchise.
No amount of disapproval of Starfire having dark skin and being played by Anna Diop has led to DC Universe's Titans being cancelled.
No amount of bigotry towards Ms. Marvel for being a happy Muslim superhero (who will also be a part of the MCU) has stopped her from being one of the most popular teen characters of this current generation of comic books.
So why even bother or be annoyed anymore? I'm just going to lie back and enjoy these new and more inclusive stories while sipping the tea made from the sweet, sweet disapproving tears of those who have nothing else better to do but to become the villains they've read about in these superhero books.