Agents of SHIELD Season 5: How Close Are We to the Team Going Home?
With a title like 'The Last Day', Friday's episode of Marvel's Agents of SHIELD seems like it could be an important one. They synopsis for the episode reads:
Coulson and the team discover that the most unexpected person from SHIELD's past may hold the key to stopping Earth's destruction.
Now, for me unexpected would be the return of Mike Peterson, aka Deathlok, but I don't think that's going to happen. Did they just forget that guy exists in there series?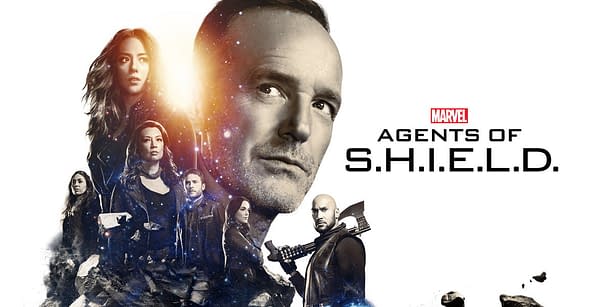 Anyway, even though the episode has a finale sound to the title, it doesn't appear to be the end of this arc as synopsis for the next two episode also talk about the Lighthouse, the Kree, and trying to get back to their own time. Then what exactly does 'The Last Day' refer to? Series star Clark Gregg explained to EW.com:
"It alludes to a few things about [the end of the world]. It more refers to time running out where we are. We do start to get hints. Definitely putting together that mystery [of how the world ended] becomes a big part of where we're going."
It looks like we'll get some major clues, but we won't find out what actually happened yet — meaning the mystery of whether Quake truly is the Destroyer of Worlds remains.
Marvel's Agents of SHIELD airs Fridays at 9 p.m. on ABC.