Skullkickers Being Developed as 2D Animated Comedy-Adventure Series
Writer Jim Zub and illustrators Edwin Huang and Chris Stevens' Skullkickers looks to be the next comic book series making the leap from the printed page to the small screen, with Copernicus Studios Inc. announcing on Wednesday a development deal for a 2D animated action-adventure-comedy series for adults. Paul Rigg, President of Copernicus Studios, sees Skullkickers as exemplifying the high-quality animation that the studio wants to be known for: "Demand for adult animated content is on the rise. Over the past few years, we've seen the popularity of anime and other content for mature audiences increase in North America. Shows like Castlevania, Genndy Tartakovsky's Primal, and Rick & Morty are grabbing attention for good reason. It's a great time to make our mark in this space."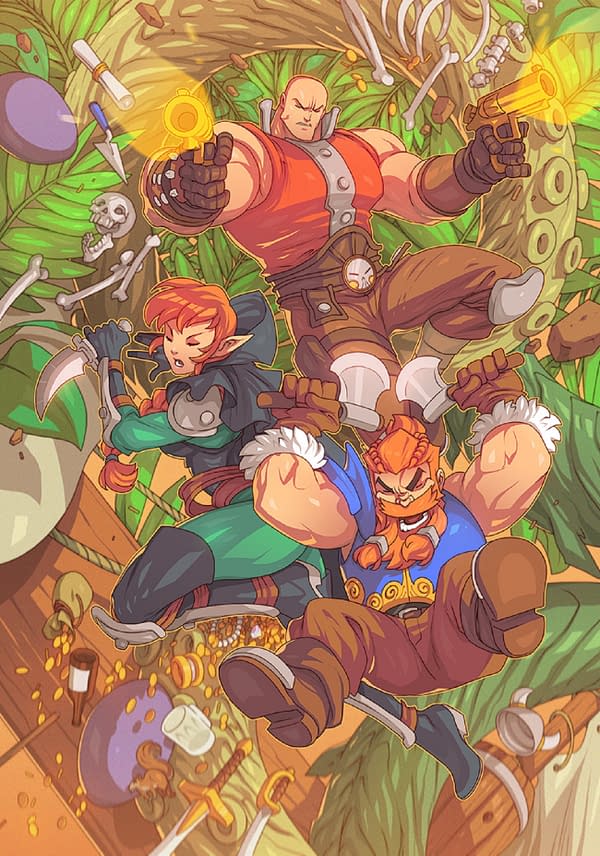 SKULLKICKERS is a sarcastic send-up of sword & sorcery stories about a trio of mercenaries who kill monsters and cause mayhem in their quest for money, fame and adventure. The series was first published by Image Comics in 2010 and has built a loyal following over the past decade alongside surging interest in fantasy-based entertainment.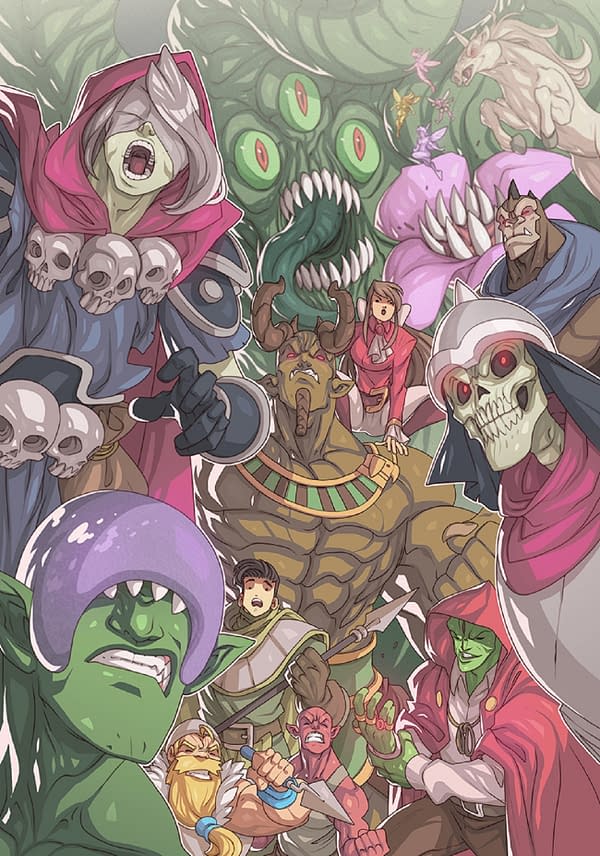 Based in Toronto, Canada, Zub has brought his creative influence to audiences across the multimedia spectrum, including Marvel Comics, DC Comics, Disney, Capcom, Hasbro, and Cartoon Network. Zub's reputation has grown particularly strong in the comics and gaming fields, with high profile projects including The Avengers, Samurai Jack, Rick and Morty VS Dungeons & Dragons and Conan the Barbarian. It's his layered level of storytelling in Skullkickers that makes the comic book series ripe for a series adaptation. "We have big plans for these head-cracking heroes!," said Murray Bain, Copernicus Co-Founder and VP of Creative, in a released statement. "There's so much in the books to work with and we're pumped to unleash that same excitement and a whole lot more in animation. It's time to kick some skulls!"
–