Snowpiercer Season 1 Preview: Melanie Shuts Down a Third Class Strike
Heading into our look at Sunday night's episode of TNT's Snowpiercer, we have to admit: this is definitely not the way Agatha Christie's Hercule Poirot murder mysteries usually end. With Layton (Daveed Diggs) on ice, LJ (Annalise Basso) had her day in court. And though she tried painting herself as a victim of circumstance and Erik's (Matt Murray) influence to the tribunal, she's found guilty. Of course, Melanie intervenes "on behalf" of Mr. Wilford (Jennifer Connelly) to commute her sentence.
Was LJ so convincing on the stand that she moved Melanie to listen to her heart and do a charitable thing? Nope. But LJ was convincing when she said that she now "knows some things" from Sean Wise about the Snowpiercer's shady dealings, things Melanie does not want to go public. And what does Layton get for all of his troubles heading into "Trouble Comes Sideways"? Hiding out in a post-stasis haze, finalizing a strike against the upper-class cars that will shift the train's dynamics permanently. Meanwhile, Melanie has a potential work stoppage she needs to put a stop to fast. But is the following clip just a harbinger of worse things to come for "Mr. Wilford"?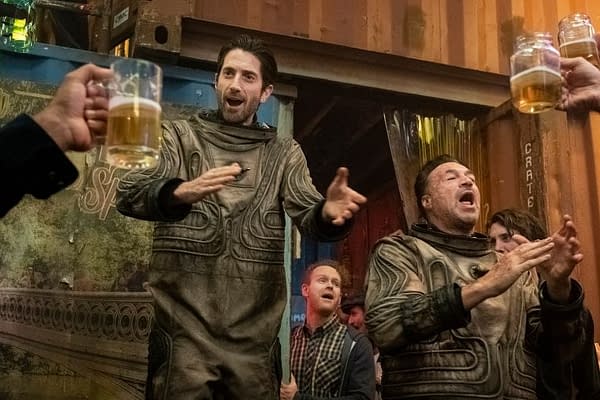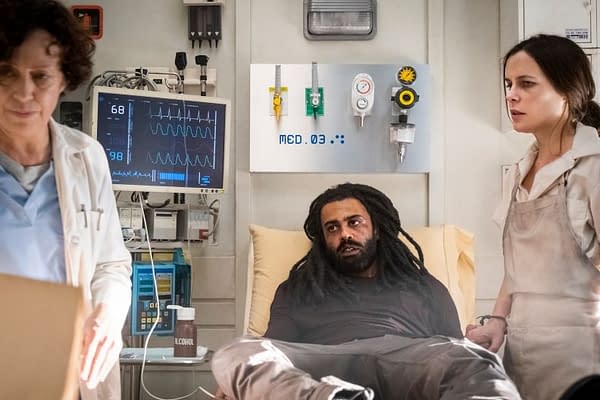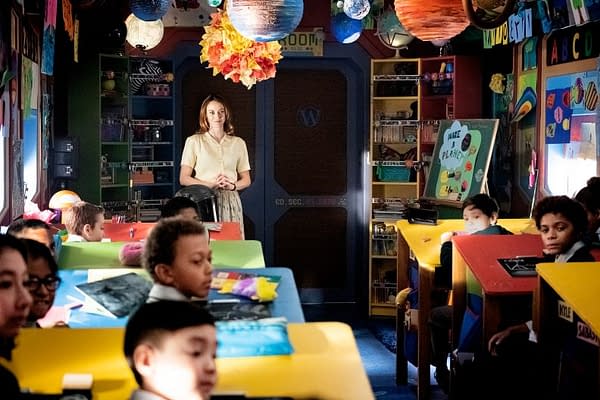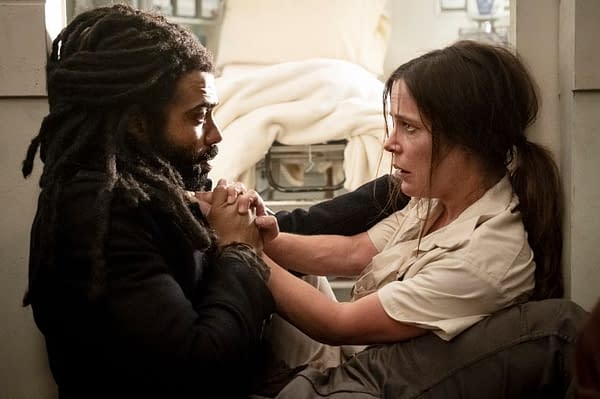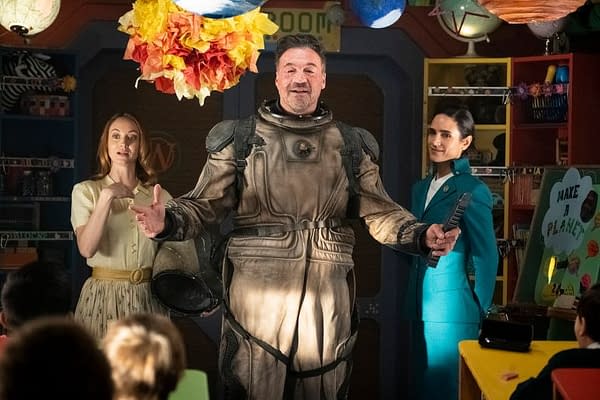 Snowpiercer season 1, episode 6 "Trouble Comes Sideways": Hiding out with help from his allies, Layton (Daveed Diggs) lays track for revolution. Meanwhile, an engineering emergency threatens every soul on Snowpiercer, and Melanie (Jennifer Connelly) is the only one who can save them. Written by Aubrey Nealon and Tina de la Torre.
Joining Connelly and Diggs are Alison Wright (The Americans), Mickey Sumner (Frances Ha, Battle of the Sexes), Susan Park (Ghostbusters), Iddo Goldberg (Peaky Blinders, The Zookeeper's Wife), Katie McGuinness (Dirty Filthy Love), Lena Hall (Hedwig and the Angry Inch), Annalise Basso (Bedtime Stories), Sam Otto (Jellyfish), Roberto Urbina (Narcos), Sheila Vand (Argo), and Jaylin Fletcher (Saturday Church).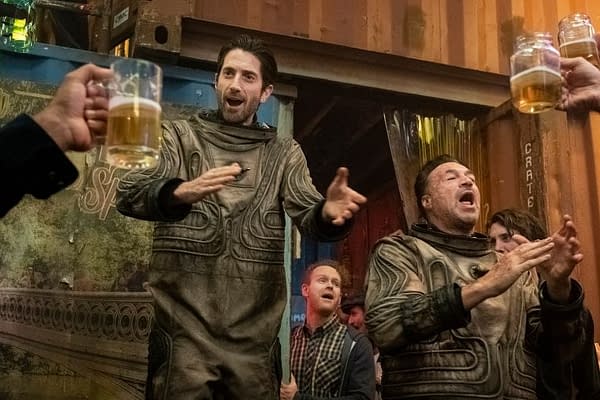 Snowpiercer is produced by Tomorrow Studios, along with original film producer CJ Entertainment. The series is executive produced by Tomorrow Studios' Marty Adelstein (Cowboy Bebop, Hanna, Prison Break) and Becky Clements (Hanna, Cowboy Bebop, Last Man Standing); showrunner Graeme Manson (Orphan Black), who wrote the first episode; director James Hawes (The Alienist, Black Mirror); Matthew O'Connor (Continuum, Tin Man); Scott Derrickson (Sinister, Doctor Strange), and the original film's producers Joon Ho, Miky Lee, Tae-sung Jeong, Park Chan-wook, Lee Tae-hun, and Dooho Choi. The original film and television series is based on the French graphic novel Le Transperceneige, from Jacques Lob, Benjamin Legrand, and Jean-Marc Rochette.