Are you a fan of Adult Swim's Rick and Morty? Do you remember Third Rock from the Sun? Then Hulu's Solar Opposites may be the show for you! Hell, even if you don't remember the sitcom, it's still likely to be an interesting show to check out. Probably worth the watch for at least a season, right?
Okay, maybe I already love it because I love Rick and Morty (and Justin Roiland) that much, but just hear me out. The premise of the show is that a family of aliens from a super sophisticated planet have to tough it out and live in middle America – and decide whether Earth is awful or awesome.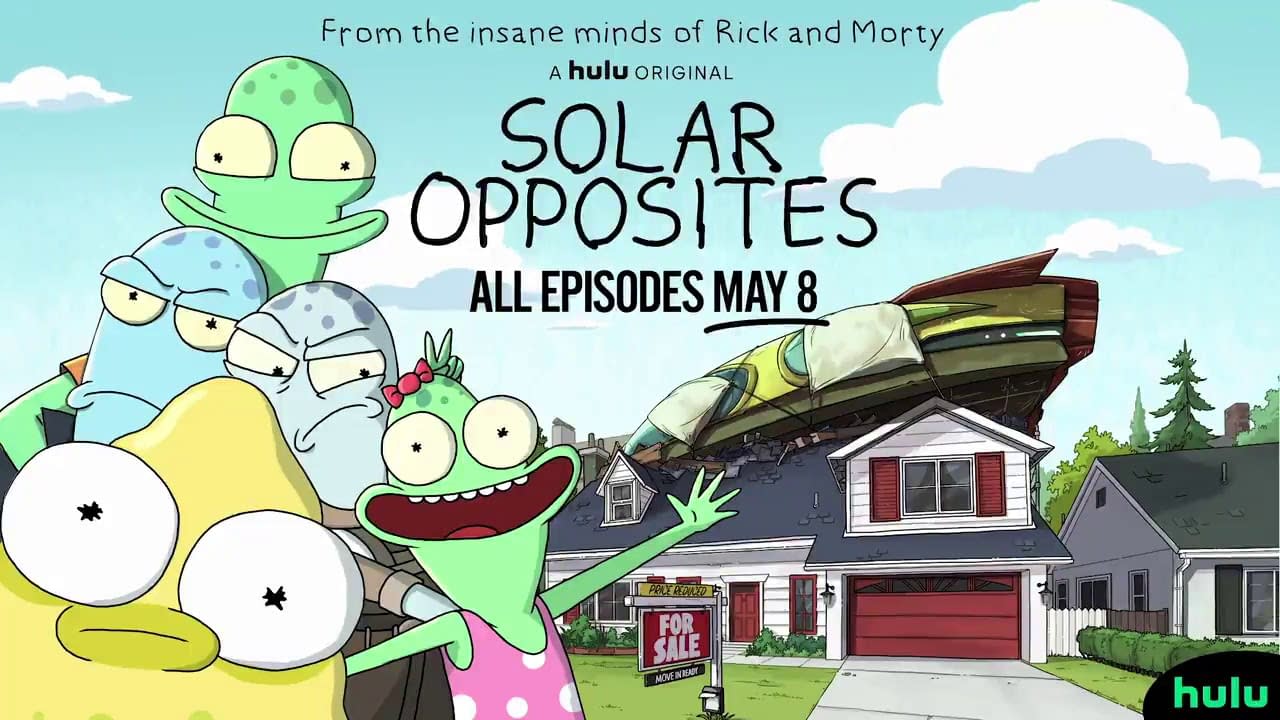 Of course, Justin Roiland co-created Rick and Morty alongside Dan Harmon, but this time we have another familar Rick and Morty name serving as co-creator: Mike McMahn. Maybe this will lead to something equally charming and familiar feeling – different but in a good way?
Fortunately, we won't have to worry about waiting too long to find out, with the 8-episode first season set to hit Hulu on May 8. While that might still feel like an eternity away, you know we'll end up racing through early spring and May will be here before you know it – at least that's what I keep telling myself.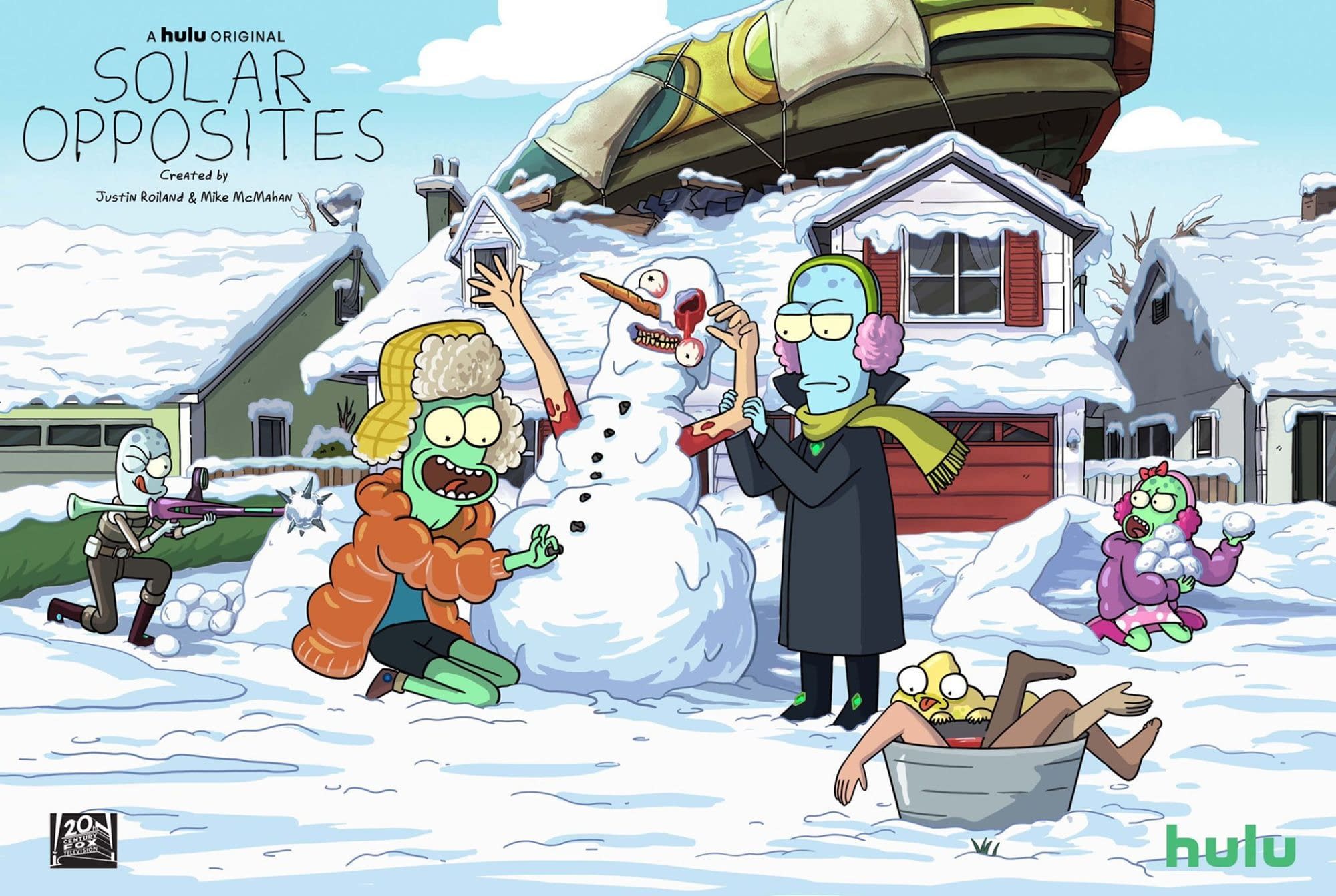 Now, if you're astute and remember back to last summer, Roiland, Tom Kenny, and Mary Mack (among others) did a panel at Comic-Con and gave us a pretty sweet peek at the plot, characters, and voices.
Solar Opposites stars voice actors Roiland, Mack, Thomas Middleditch, Sean Giambrone, and. The series is executive produced by Roiland and McMahan alongside Josh Bycel and is produced by 20th Century Fox Television.
So is it May 8 yet? I need my alien fix! Hopefully, this show will have more than 5 episodes before a season break…
Enjoyed this article? Share it!