NFL Draft Preview – AFC West
My favorite weekend of the year is coming up, and it's not because my first day is part of it. The NFL draft kicks off on Thursday night with first round selections, then Friday rounds two and three with four through seven taking place on Saturday. To put it in Comic terms, its like the weekend when the X-Men editors get together and decided which mutants are on the Blue team, which go Gold and which are Red. Making a selection in the draft is not easy. Experts study all the players coming out of college, trying to find their strengths and weaknesses both on and off the field and trying to predict how they'll project as a professional and rank them based on all the other players available. From there a team makes their decision based on those rankings and their particular needs. Just because someone is the best player available doesn't mean they're right for the team choosing at that point. And need can make a team reach on a player not as good as some of the ones available. Need is why quarterbacks are always taken higher than their ranked. So going into the weekend, knowing what your team needs may help you figure out who they'll take. Here are the basic needs for the AFC West: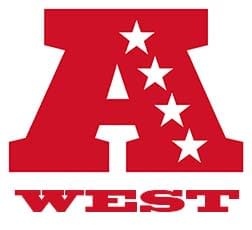 DENVER BRONCOS – Its rare for the Broncos to be picking this early in the draft, but they can use that fifth pick to find themselves their quarterback of the future if they don't think that's Paxton Lynch and Case Keenum is a stop gap. Picking a QB who can sit behind Keenum would be a good move, but the team has other immediate needs as well. Having traded Aqib Talib to the Rams, at corner becomes a need as does adding depth to their offensive line, maybe even finding an upgrade at guard. The team will also need to begin grooming some young wide receivers as both of their top pass catchers are going to be big cap hits next season and one may need to be cut.
KANSAS CITY CHIEFS – While the Chiefs have some need to add depth to their offensive line, the real focus for this years draft will need to be on the defensive side of the ball. They've made strides to improve their corners, but lack a real ball hawk who can cause turnovers and need some help still at safety. Also their line needs a big run-stuffer up the middle and a pass rusher from off the edge. All of this is happening around a team with a new starting quarterback after trading away Alex Smith to Washington and turning the reins over to Patrick Mahones II, who has one start under his belt, the final game of last season. The team also has no first round pick in the draft, making their first selection 54th overall.
LOS ANGELES CHARGERS – The main focus of the Chargers draft may end up being the defensive front seven. The team has two powerful edge rushers in Joey Bosa and Melvin Ingram, but not much behind them. They could also use some upgrades at tackle, which would not only help stop the run, but the more bodies the tackles demand, the more freedom there is for the ends to get to the quarterback. They have some serious issues at linebacker and could use to spend an early pick or two here as well. Plus the team needs to figure out what they're doing with Tre Boston and get him signed or they'll need to find a new safety.
OAKLAND RAIDERS – The focus for this years draft will likely be the defensive side of the ball, though the Raiders might want to pick up a left tackle to develop behind the aging Donald Penn. Their secondary is competent but doesn't cause any turnovers, something that they'll need to change if they want to improve next season. The need to add some depth to their inside linebackers and find another edge rusher to play opposite of Khalil Mack. They place that may not seem like a need, but could still be addressed is wide receiver. They let Michael Crabtree go and brought in Jordy Nelson, but that isn't really an equal exchange. They need to have a serious #2 threat to keep double coverage off Amari Cooper.