'Star Trek: Discovery' – Rainn Wilson Offers Major Clue About Red Angel Identity [ECCC 2019]
Rainn Wilson, best known for his role as Dwight Schrute on The Office, appeared Friday for a panel at Emerald City Comic Con (ECCC) 2019 to discuss his past, present, and future acting roles. Chatting with Tara Bennet on the SYFY Wire Live Stage, Wilson discussed his recent stint as Harry Mudd on Star Trek: Discovery and his upcoming role in Amazon series Utopia.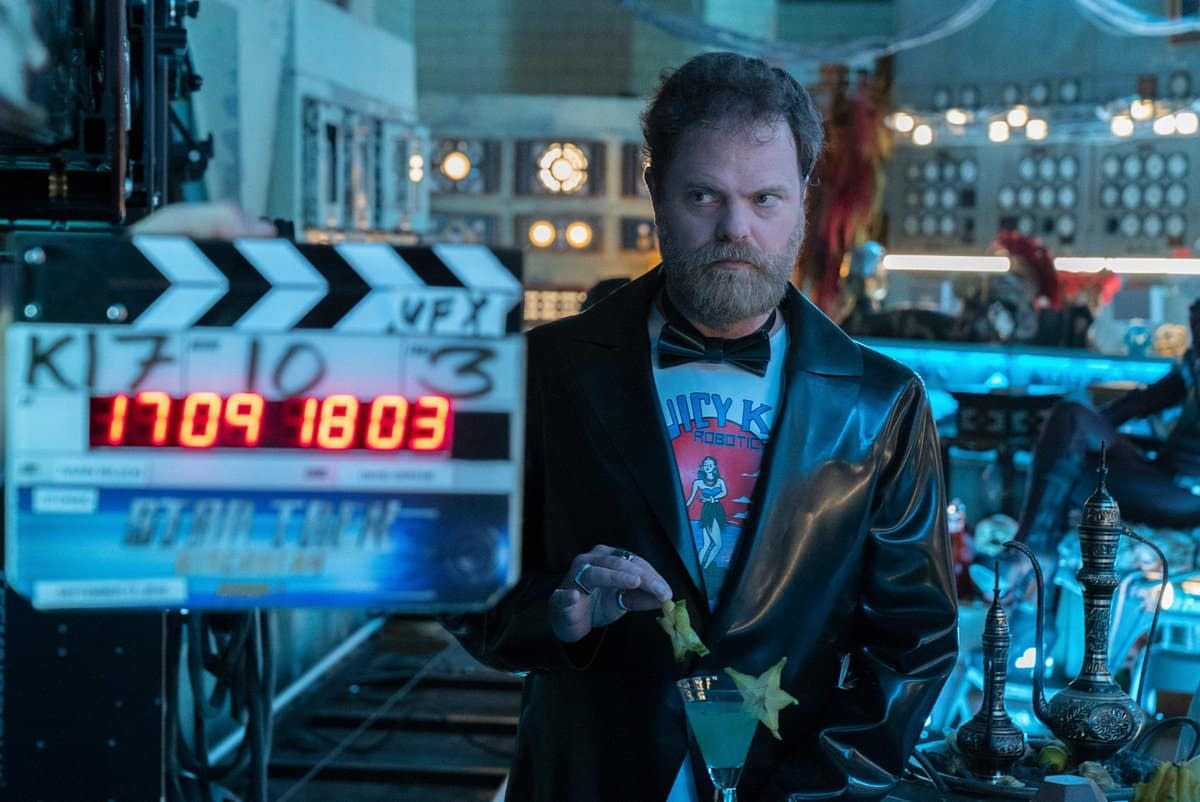 Wilson appeared as Harry Mudd in two episodes of Discovery's first season, "Choose Your Pain" and "Magic to Make the Sanest Man Go Mad." He also both directed and starred in a Star Trek: Short Treks episode centered on Mudd called "The Escape Artist." Much like the viewer reactions for Discovery itself, Rainn's portrayal of the classic Star Trek con-man was controversial. Some fans loved him, some hated him, and sometimes for exactly the same reasons. Rainn addressed the negative comments in the interview, stating that he felt Discovery was true to the Mudd character and discounting the "Discovery haters" out there.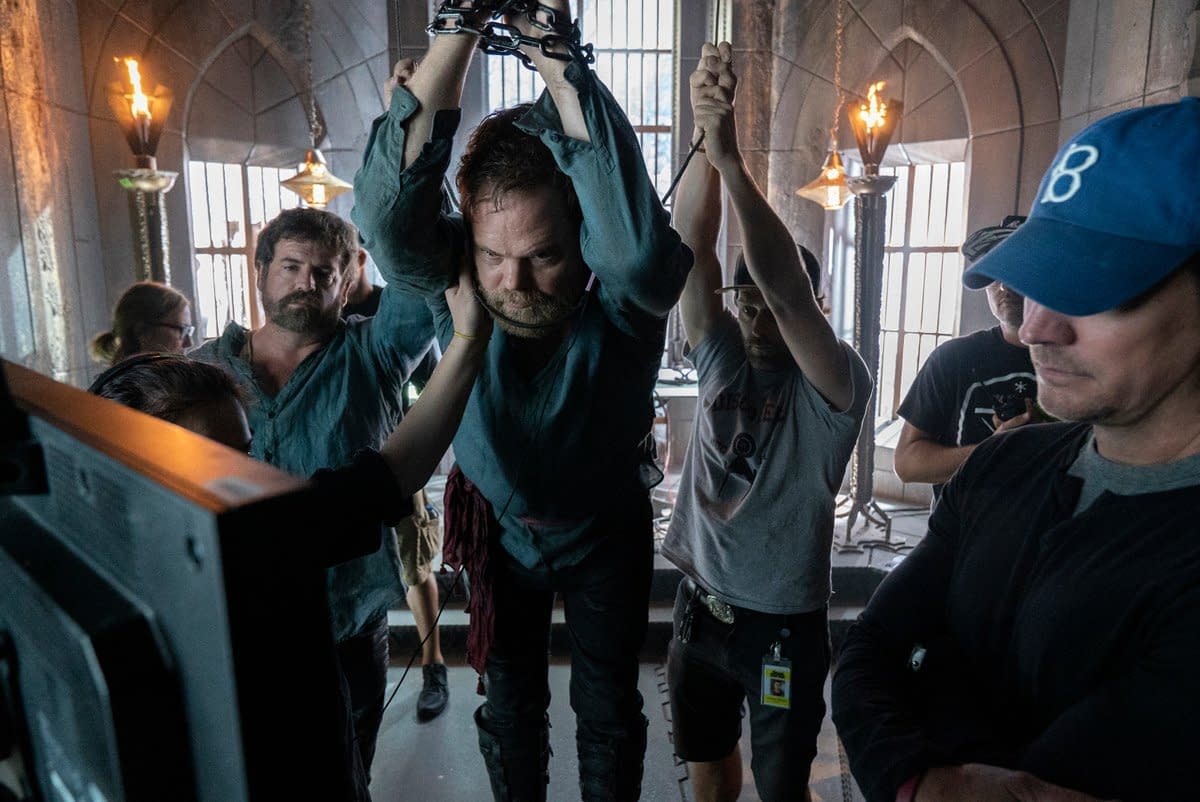 But we know you're here for Wilson's big news about the second season of Star Trek: Discovery…
He's not in it!
If you have been watching Season 2 of Discovery (of course you have) you know that the season-long arc involves the mysterious time-travelling Red Angel. Viewers have spent countless hours on Twitter and elsewhere trying to guess who the Red Angel really is.
In fact, some viewers have even pointed to Wilson's character Harry Mudd as a possible candidate for being the mysterious being.
Today, Wilson gave us the one piece of solid intelligence we have on the identity of the Red Angel: it isn't Mudd.
While Mudd may not be the Red Angel, Wilson made it clear that he has no plans to retire the character for good. He promised that, be it in Season 3, Season 4, or beyond, Harry Mudd will be back on Discovery.
It just won't be as a time-traveling being in a red angel suit…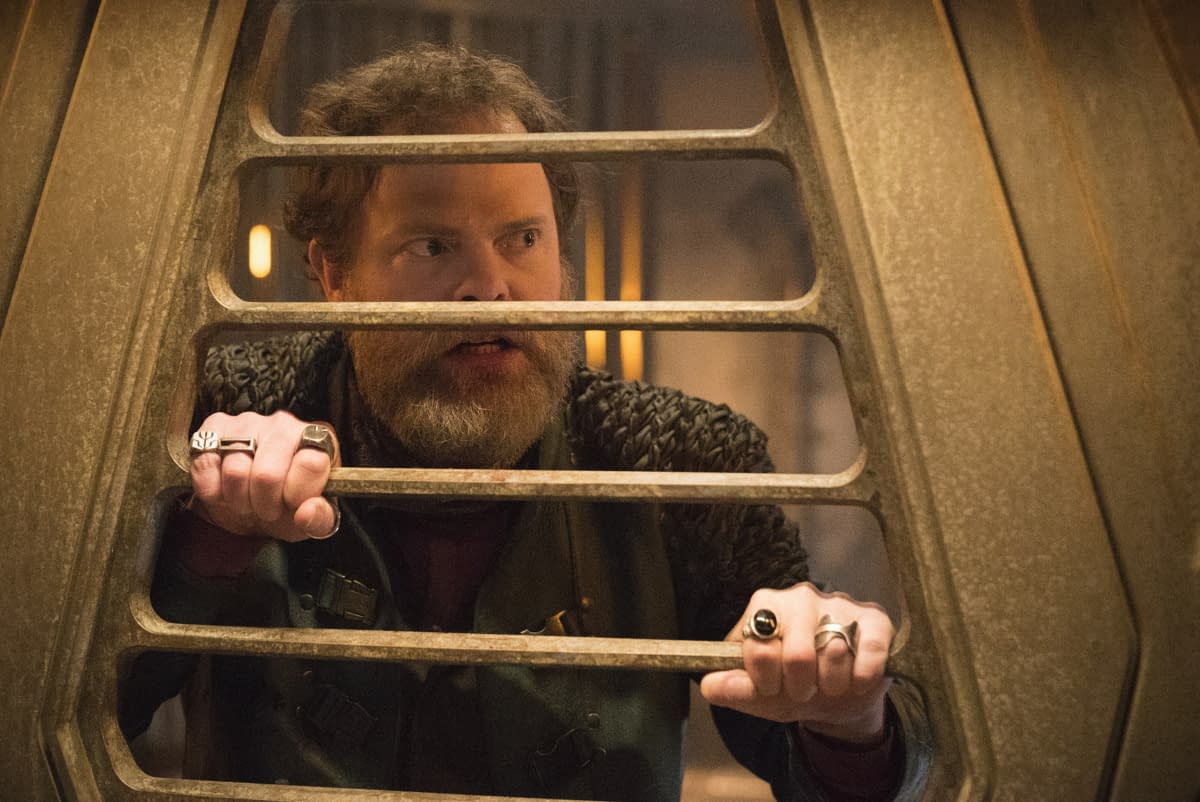 New episodes of Star Trek: Discovery are available every Thursday at 8:30 p.m. EST on CBS All Access. ---
---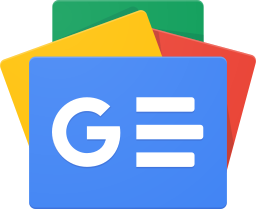 Stay up-to-date and support the site by following Bleeding Cool on Google News today!