Star Trek: Picard Has William Shatner Curious About Kirk's Fate, Too
After Star Trek: Picard S03E06 "The Bounty," William Shatner checked in on the conversation surrounding Kirk's current whereabouts & fate.
---
One of the biggest twists in the Star Trek universe regarding the fate of one of its biggest recognizable faces was the whereabouts of one James T. Kirk, currently played by Paul Wesley on Strange New Worlds and Chris Pine in the Kelvin universe timeline films. Laying the foundation for both was William Shatner, who last physically played the character in 1994's crossover film Generations. That was where the former admiral and captain died heroically on Veridian IV after falling mountainside trying to save Veridian III with Enterprise-D captain (now admiral) Jean-Luc Picard (Patrick Stewart) from Soran (Malcolm McDowell). The fate of Captain Kirk is revealed to be more intriguing as Starfleet's Section 31 is keeping his body at Daystrom Station with a panel revealing his vitals in the Star Trek: Picard episode "The Bounty," and over a week later, The Original Series star finally chimed in on social media.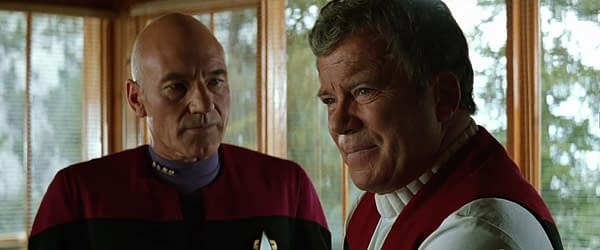 "I guess we know where the disappearing [Star Trek] Captain went! It's like the old game of Rock, Paper, Scissors but it's now Rock, Panel, Station! #ProjectPhoenix? #WhereisKirk? I guess it's all an [April Fools] Have a wonderful weekend!" Shatner also wrote a visual diagram for those who need it spelled out for them. The hashtag "Project Phoenix" isn't officially Star Trek canon, but after the David Carson film, Shatner, along with Judith and Garfield Reeves-Stevens, wrote the Star Trek novel "The Return" in 1997, showing how Kirk could be revived – because if Spock (Leonard Nimoy) can return from death, why can't he? One of the first responses to Shatner's tweet was from Picard production designer Dave Blass, writing, "He's really not dead, as long as we remember him… I mean, remember where left him."
While Nimoy did return to bridge the prime and Kelvin universes with his final appearance in 2009's Star Trek Into Darkness, the second Kelvin film, there were rumors of Shatner's potential involvement that never materialized. The Canadian actor, when he wasn't tussling on social media with TOS co-star George Takei, saying random stuff, or poking logistical holes in CEO Elon Musk & his divisive head-scratching Twitter policies, celebrated his 92nd birthday. He leaves the door open for a return, but on the condition that it's meaningful and not simply a cameo.
---
---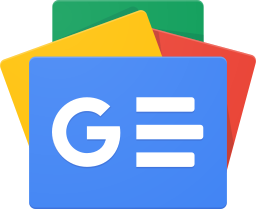 Stay up-to-date and support the site by following Bleeding Cool on Google News today!