Star Trek: Picard Season 3 Ep. 8 Sees Troi Return "Full Time": Matalas
Star Trek: Picard Showrunner Terry Matalas had great news (and a BTS clip) for fans of Marina Sirtis' Deanna Troi regarding the next episode.
---
At seven episodes in and with only a handful of episodes remaining in the third and final season of Star Trek: Picard, Marina Sirtis has been involved the least among The Next Generation cast. To date this season, she's been involved in a flashback, a post-arc video conference with Riker (Jonathan Frakes), and the final reveal in the sixth episode of "The Bounty" as Vadic's (Amanda Plummer) prisoner to her recently captured husband. After a fan expressed concern to Terry Matalas, the showrunner assured fans that Sirtis' Deanna Troi will be vital as they approach the home stretch. Now he's doubling down while releasing a behind-the-scenes clip.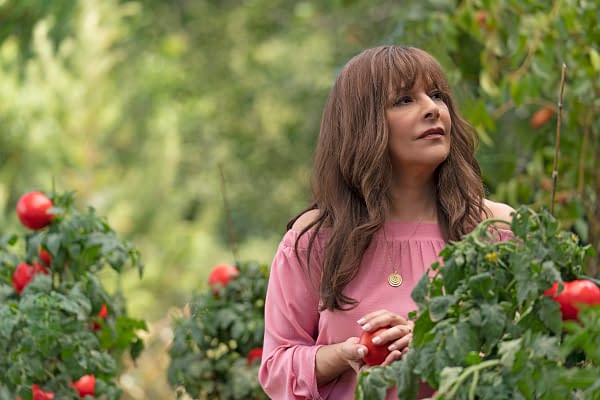 Star Trek: Picard: Matalas Promises Troi Back for Real
"Next week. She's back full time," Matalas wrote. The clip shows Frakes and Plummer sharing a laugh with the crew as the camera then pans to Sirtis flailing her arms, joking, "Save me!" Sirtis was pretty active in the season one episode "Napenthe" as her former captain, Jean-Luc (Patrick Stewart), and Soji (Isa Briones) were seeking refuge on her and Riker's planet, who were fleeing from pursuing Rolumans. Sirtis played the Betazoid-human ship's counselor of the U.S.S. Enterprise across all seven seasons of TNG and all four films.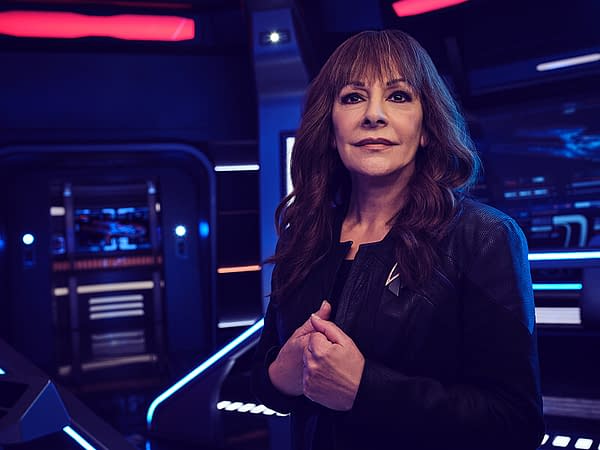 While Troi did achieve status as a bridge commander, she's largely remained underdeveloped, especially in the films, but did have a memorable comedic scene in 1996's First Contact passing out from drinking with the pioneering founder of warp drive Zefram Cochrane (James Cromwell) in the 21st century. Since the events of the films, we find out she joined her husband Riker, who she married in 2002's Nemesis, on his first command on the U.S.S. Titan, not to be confused with the U.S.S. Titan-A on Picard. We don't know much of anything about her service other than she had two children but lost one. At the beginning of Picard season three, we find out Troi and Riker are fighting, with Riker saying the time apart would be good. Picard streams Thursdays on Paramount+.
---
---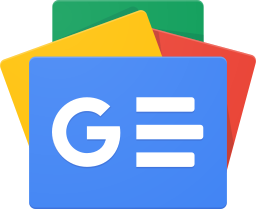 Stay up-to-date and support the site by following Bleeding Cool on Google News today!