Less than two weeks after Netflix and The Duffer Bros. (Matt and Ross Duffer) made the inevitable official with the announcement that Stranger Things would be returning for a fourth season, fans are learning a little more about what the season will be about thematically.
Now with this being Stranger Things, you know the answers don't come easy and usually require a little "leg work" on our parts – and this time is no different. As work continues on the upcoming season, the show's writers are offering weekly updates via Twitter through something they're calling "Video Store Fridays."
Every Friday, fans will learn the names of 5 films that the writers discussed during the week – movies that will have some level of influence on the fourth season.
Here's a look at this week's selection:
five movies discussed this week:

– The Peanut Butter Solution
– The Fisher King
– Bill and Ted's Bogus Journey
– You've Got Mail
– Ordinary People

— stranger writers (@strangerwriters) October 11, 2019
Hmmm… The Peanut Butter Solution? Only one we drew a blank on…
Confirmation of the series' return comes approximately three months after the show's third season debut, and with the Duffer Bros. signing an overall multi-year television/film deal with the streamer (reported to be in the nine-figure range).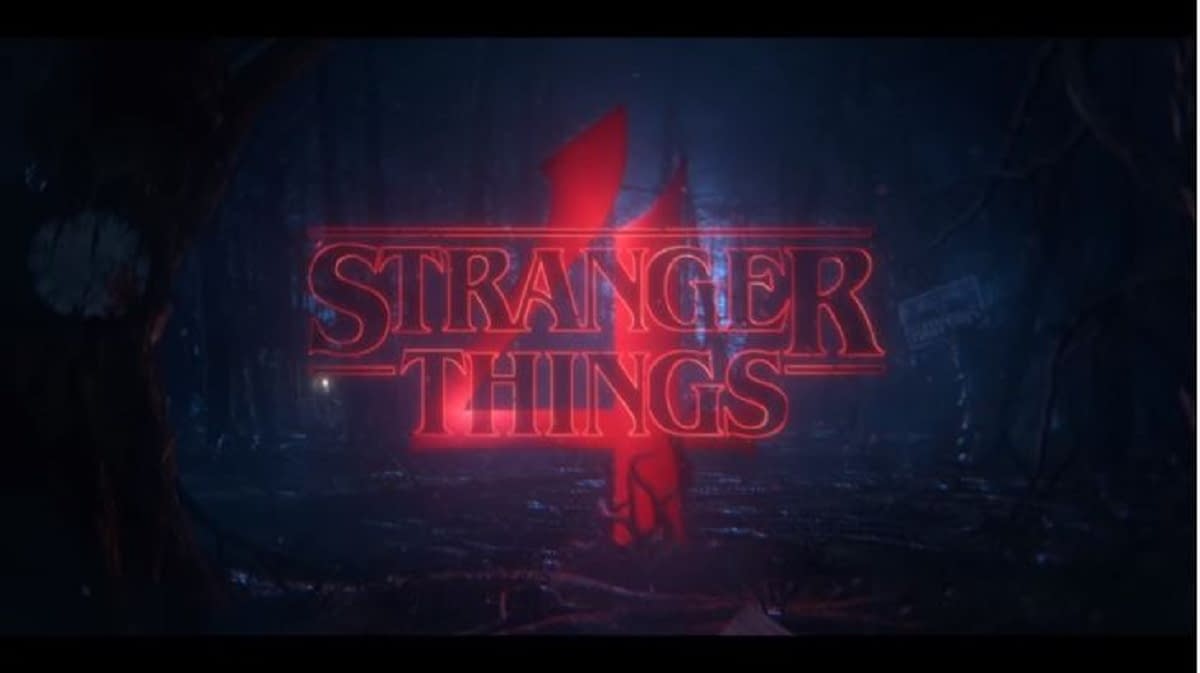 "We are absolutely thrilled to continue our relationship with Netflix. Back in early 2015, Ted Sarandos, Cindy Holland, Brian Wright and Matt Thunell took a huge chance on us and our show — and forever changed our lives. From that first pitch meeting to the release of Stranger Things 3, the entire Netflix team has been nothing short of sensational, providing us with the kind of support, guidance and creative freedom we always dreamed about. We can't wait to tell many more stories together — beginning, of course, with a return trip to the Upside Down!"

– Matt and Ross Duffer
While a date has yet to be announced for the series' return, fans do have an announcement video to pour over for clues – and it's hard not to with the tagline, "We're Not In Hawkins Anymore." From the looks of things at the end – and considering how last season wrapped up cliffhanger-wise – fans should be expecting to spend quite a bit of time outside of Hawkins' city limits:
"The Duffer Brothers have captivated viewers around the world with Stranger Things and we're thrilled to expand our relationship with them to bring their vivid imaginations to other film and series projects our members will love. We can't wait to see what the Duffer Brothers have in store when they step outside the world of the Upside Down."

– Ted Sarandos, CCO, Netflix
Enjoyed this article? Share it!