This week, The CW's Supergirl featured Kara (Melissa Benoist) singing Toto's "Africa" at a karaoke bar, which should make it the best episode ever. Instead, this was partially a disappointment as the show seems somewhat listless in its post-"Crisis" world.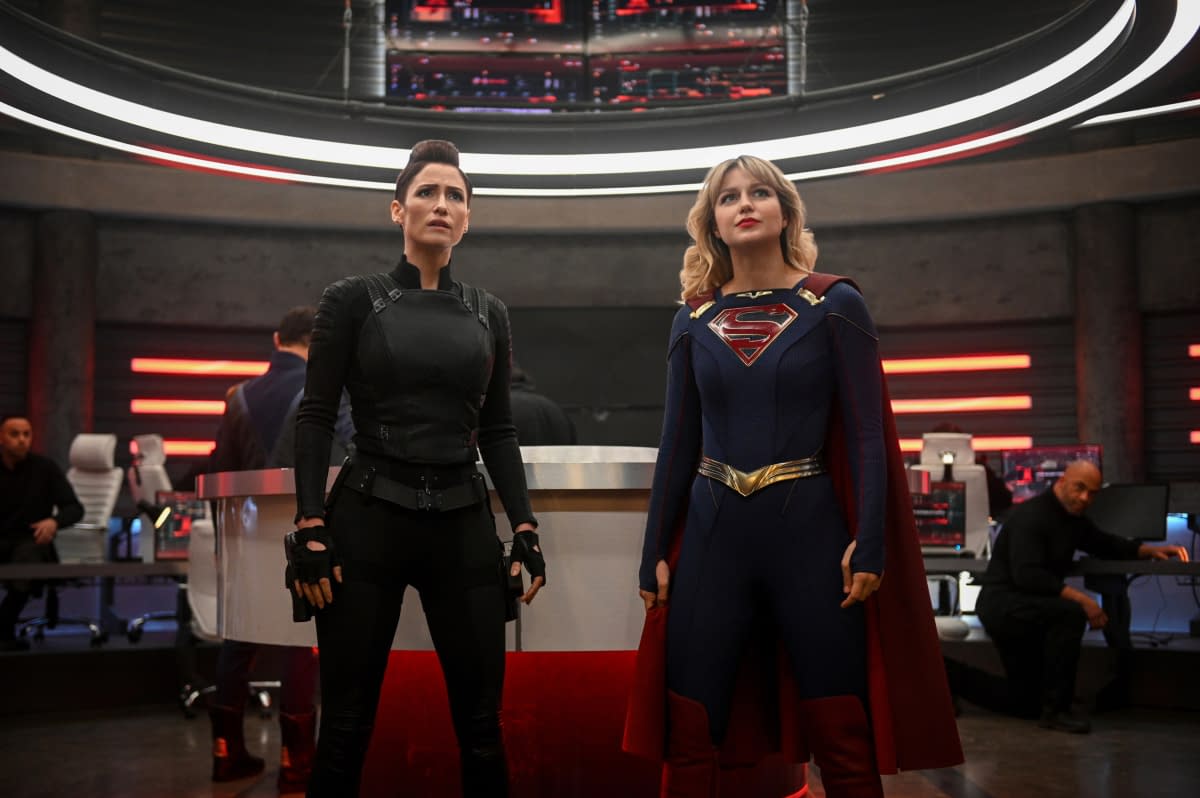 [rwp_box id="0"]
Ok, so this episode continues Winn's (Jeremy Jordan) guest appearance on the show as the person who is eponymously back from the future and his continued fight against his alter ego, a Toyman from another universe. It seems he has converted himself into an AI and upload himself into the DEO computers and. . . ok, I can't go any further without talking about the karaoke. Priorities, people.
So Kara and the gang go to a karaoke night. Awesome, right? Benoist is a great singer, Jordan has spent his time away from the show on Broadway, we're going to get another great musical number, right?
Well, then in steps William (Staz Nair) because Kara said she felt like she "had to" invite him. (She's not wrong. The Supergirl writers and showrunners trying to make a Kara-William romance happen sure are making it feel pretty forced. Because there is NO objective reason to have him here.) And then they proceed to do some pretty cringe-worthy karaoke, even by the standards of karaoke, this was just objectively bad.
And here's the problem with Supergirl right now. They're trying to make Kara and William happen. Stop trying to make Kara-William happen. You had Jeremy Jordan back to do karaoke with and instead you do it with this guy who is off-beat, off-key, trying to do some hokey harmonies and if this isn't a giant symbol of everything currently wrong with Supergirl, I don't know what is.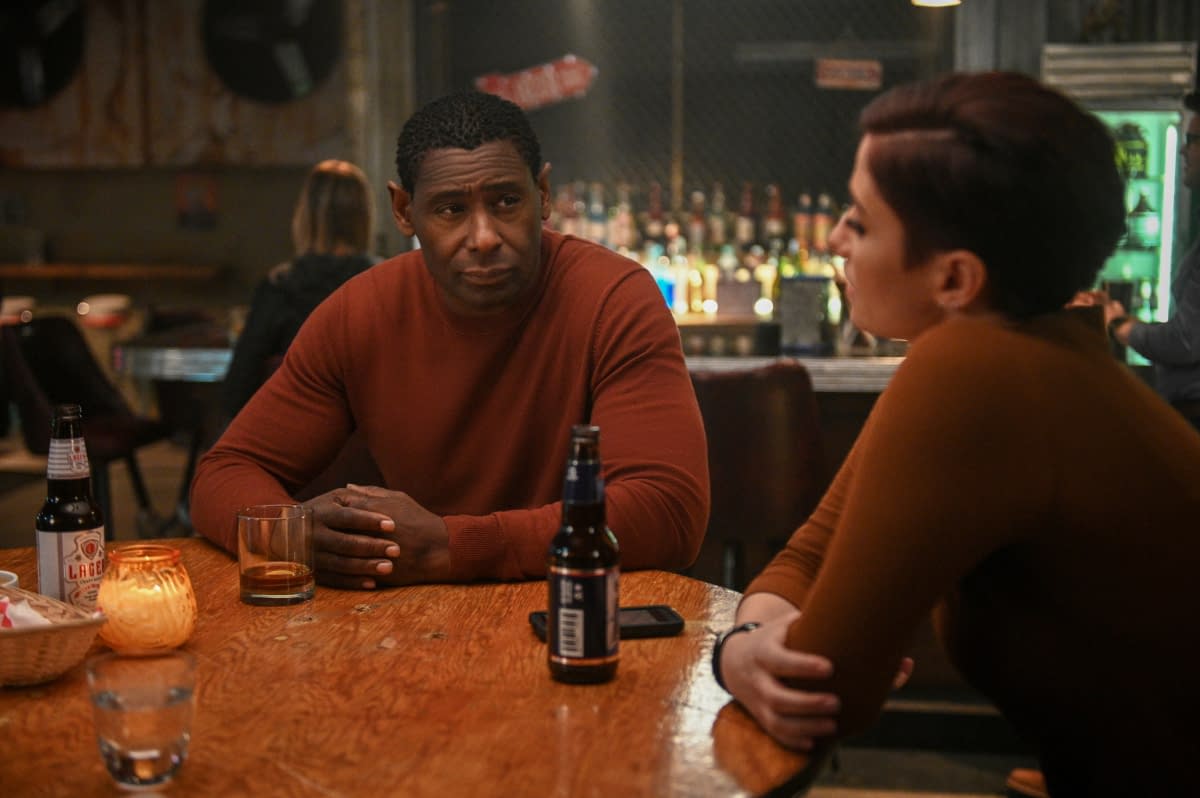 Luckily, we're saved from a terrible second verse of "Africa" when J'onn (David Harewood) and Alex (Chyler Leigh) talk shop about the DEO. In a true act of moral courage, Alex has decided to quit the DEO because she just can't trust Lex Luthor (Jon Cryer).
Lex continues to be the best part of the show right now, playing all sides, and especially his sister Lena (Katie McGrath) and Brainy (Jesse Rath) into completing his plans. It's pure Lex Luthor magic, and Cryer is quickly jumping up my rankings of the Best Lex Luthors ever. Right now he's the #1 reason I'm sticking with Supergirl.
Anyway, there's some business where the DEO computers and tech get taken over by the AI Toyman and so Winn has to go in the computer and fight his doppleganger and confront a version of his father. It's a nice piece of business that is going to bring some needed closure to this character, but I really just can't get over how bad that karaoke scene was! And how it could have been good!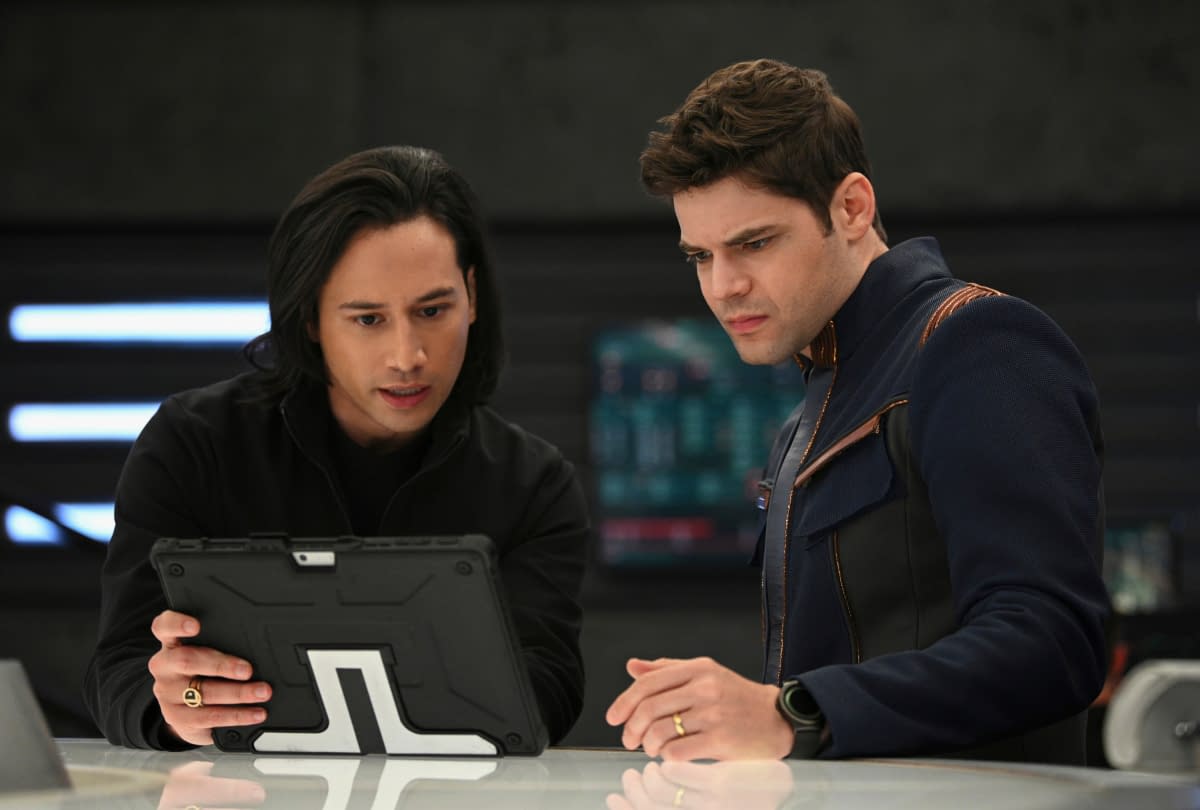 And it wasn't because I. Don't. Care. About. William. And. He. Is. A. Boring. And. Stupid. Character. Who. Spent. The. First. Half. Of. The. Season. Negging. Kara. And no one in the history of this universe deserves less to be a love interest of Kara Danvers than him. And he's like the Florence Foster Jenkins of karaoke.
Regardless, things seem to be turning around for next episode, coincidentally Supergirl's 100th episodes, with a visit from Mr. Mxyzptlk (Thomas Lennon) who is offering Kara a "do-over." Apparently that do-over includes being a different actor from when Mxy showed up in Season 2? But, whatever. As long as it's Thomas Lennon– and as long as they don't go karaoke singing– I'm looking forward to next week.
Enjoyed this article? Share it!