'Supergirl' Season 4, Episode 14 "Stand and Deliver" Puts The "Meta" in "Metaphor" [SPOILER REVIEW]
Welcome back to Bleeding Cool's continuing coverage of the CW's Supergirl season 4. This week's new episode is heavy on the politics and personal commitment to doing what each character thinks it right in the increasingly intense pressure cooker that is National City.
Lockwood accepts the President's appointment to the Director of the Department of Alien Affairs. His first act? To repeal the Alien Amnesty Act that allows extraterrestrials to find refuge on earth. Does he have the power to do that? Nope. Does it matter? Apparently not. If Lockwood can get the populace fired up about booting aliens from earth, then Congress will have to act.
https://youtu.be/SrZp62e9AxQ
Supergirl s04e14 "Stand and Deliver": SUPERGIRL TAKES A STAND — Between Ben Lockwood's (Sam Witwer) new push to stir up the anti-alien movement and the Elite's desire to target Lockwood and his minions, Supergirl (Melissa Benoist) is concerned about the safety of the American people — both human and alien. When Lockwood organizes a rally, the aliens decide to peacefully protest. Brainiac (Jesse Rath) and J'onn (David Harewood) join the alien march while Supergirl and Dreamer (Nicole Maines) patrol to keep everyone safe.

Meanwhile, James (Mehcad Brooks) picks up his camera again to cover the march for CatCo, and Hayley (April Parker Jones) assigns Alex (Chyler Leigh) a job that clashes with her beliefs. When The Elite and Ben Lockwood stir up trouble at the rally, Supergirl is forced to take a stand. Jonathan Bennett guest stars. Andi Armaganian directed the episode written by Rob Wright & Jess Kardos.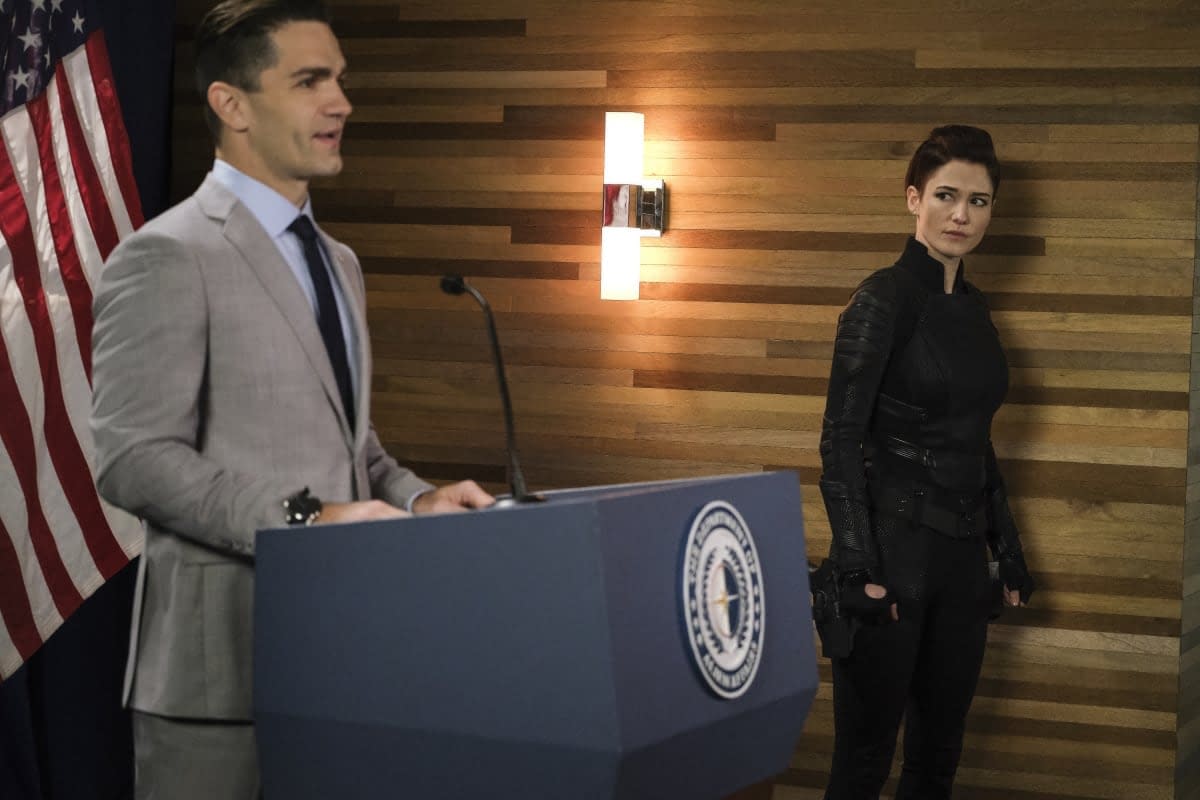 Manchester Black and the dwindling Elite make an assassination attempt on Lockwood in front of the press covering his announcement, but Supergirl and team make the save. To make sure Lockwood has only the best security, the president puts Alex in charge of Lockwood's security detail. Even though Alex is the best, she doesn't want any part of the murdering racist.
Can't you blame her?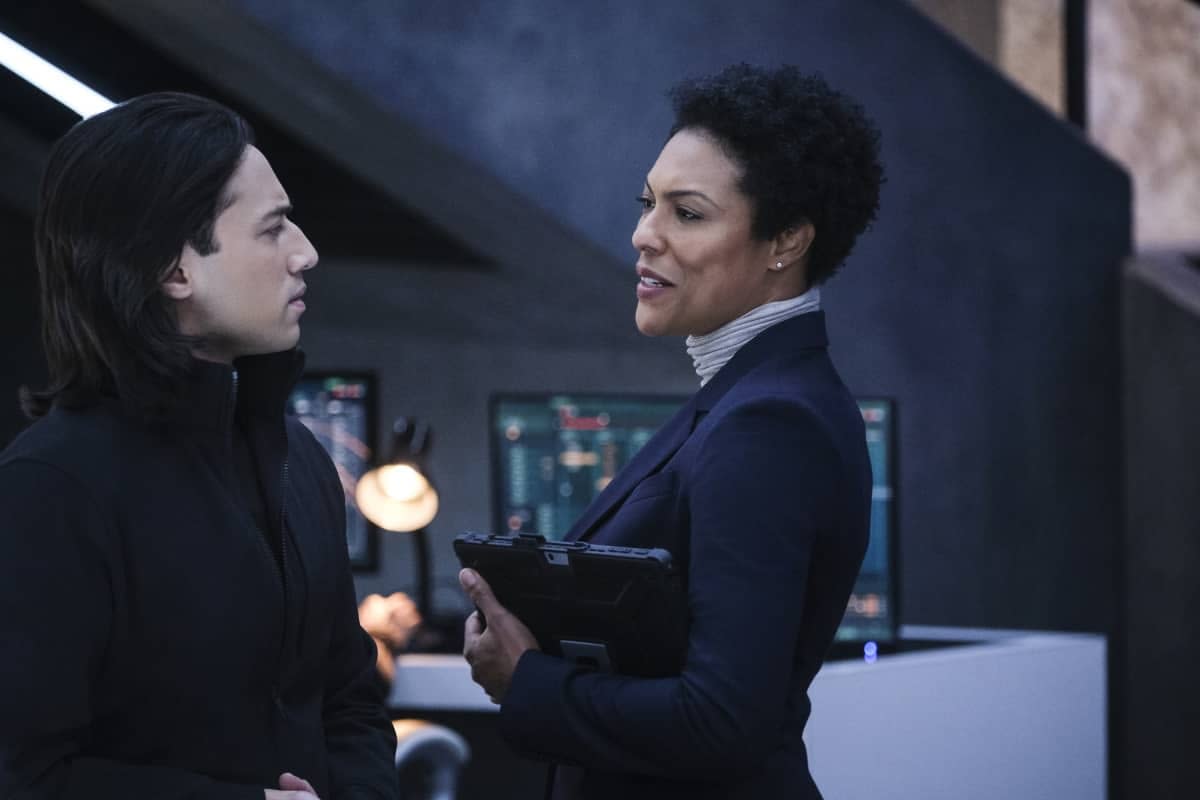 Someone using the online handle "American Alien" has scheduled a peaceful march to counter Lockwood's rally of the racists. Haley puts Brainy on the case, but he's not able to figure out American Alien's identity in time. To make sure the protest and counter-protest go off peacefully, Haley embeds Brainy and the DEO in the march.
Brainy comes clean to Kara, Nia, and J'onn that he is American Alien. He's decided without his Legion flight ring that the ring isn't what made him a hero – and even if he had it, capes and superheroics aren't going to make the change in the hearts and minds of humans… or something like that.
Nice sentiments, but I wonder if he'd still feel that way if he managed to get his ring back…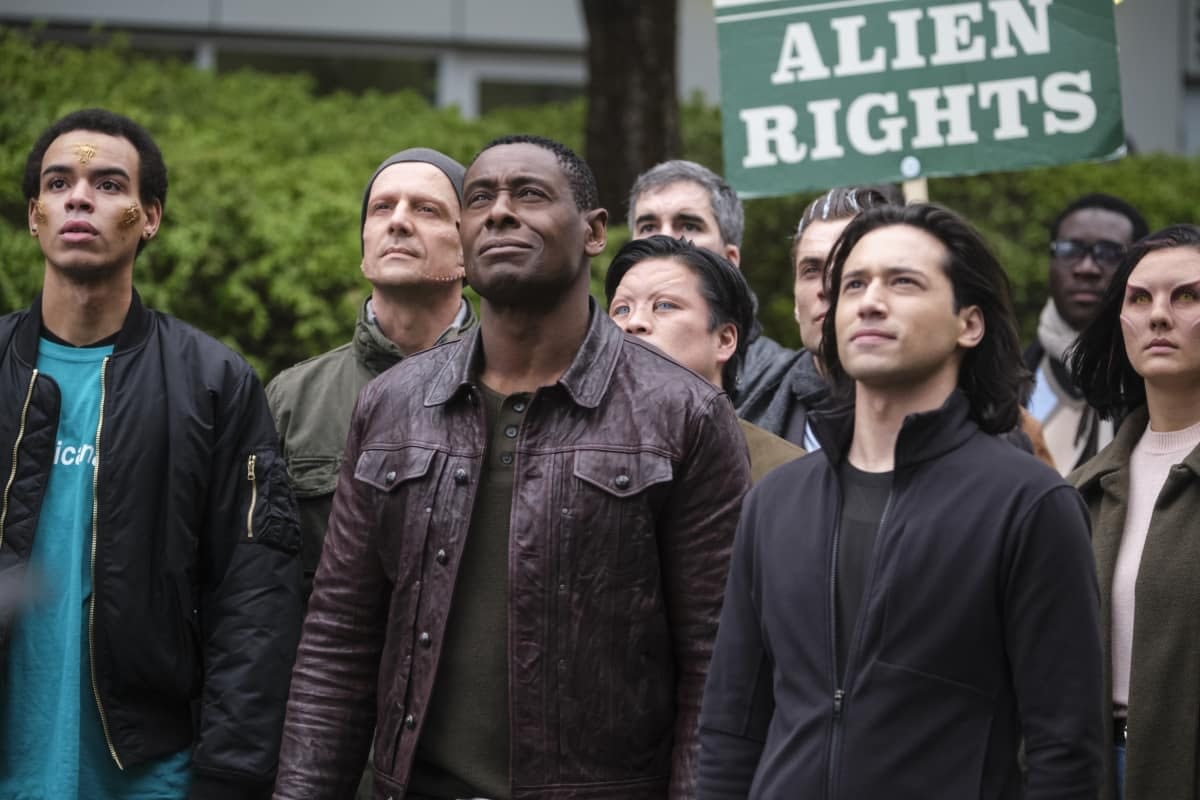 J'onn still has Manchester Black under his skin. J'onn tries to keep his cool and not go all manhunter – which is fun when paired with an over-enthusiastic Dreamer, who is all to ready to crack some skulls. J'onn gets a moment's reprieve when he thinks Manchester Black is dead and can't feel Manchester's rage while Black is chillin' like a villain in the 5th dimension.
At episode's end and as everyone else is singing "Kumbaya" and working toward peaceful co-existence, J'onn decides it is time to go all manhunter and put an end to Manchester Black after all.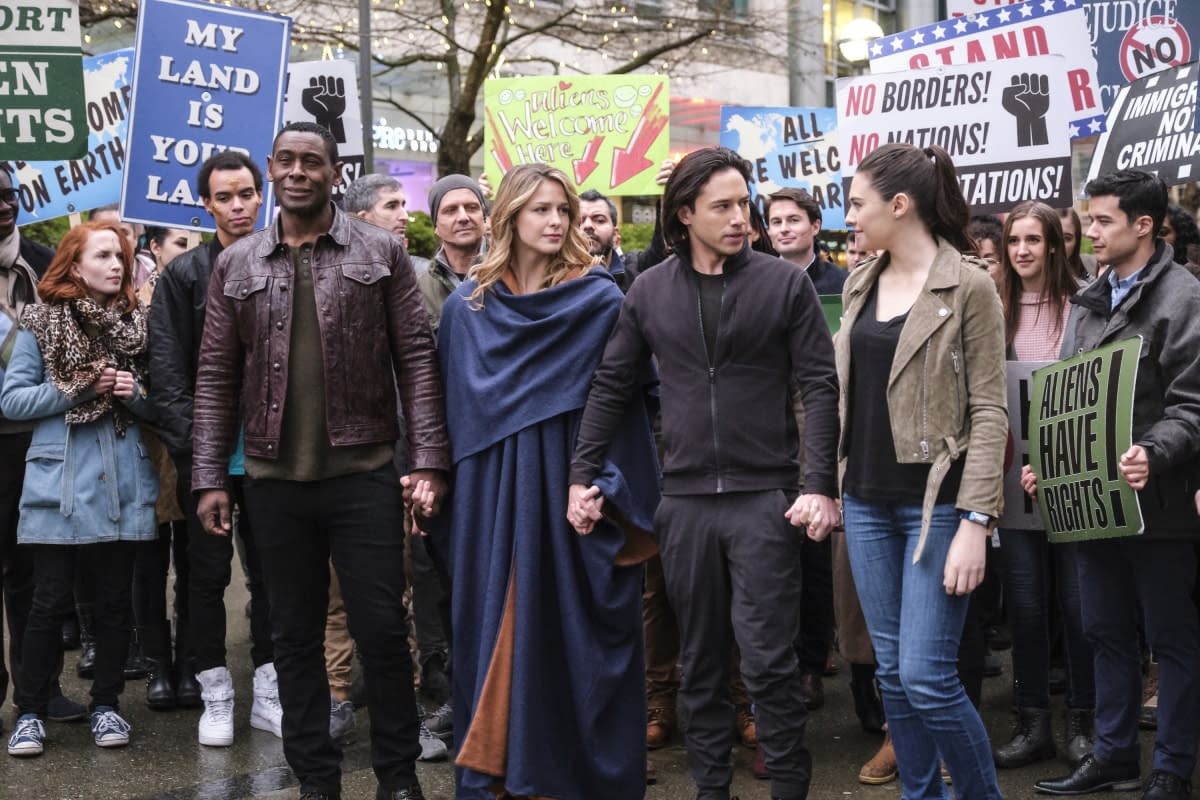 Brainy tries to get Kara to join the march because both sides – alien and human – see her differently. It's important to give a heroic face to the alien movement in order to get the racists to see the aliens as something other than the nameless, faceless threat that Lockwood is painting them to be. Kara blows Brainy off in order to play hero, and it takes her hearing Brainy's words from an anti-alien protester for her to join her friends in the cause.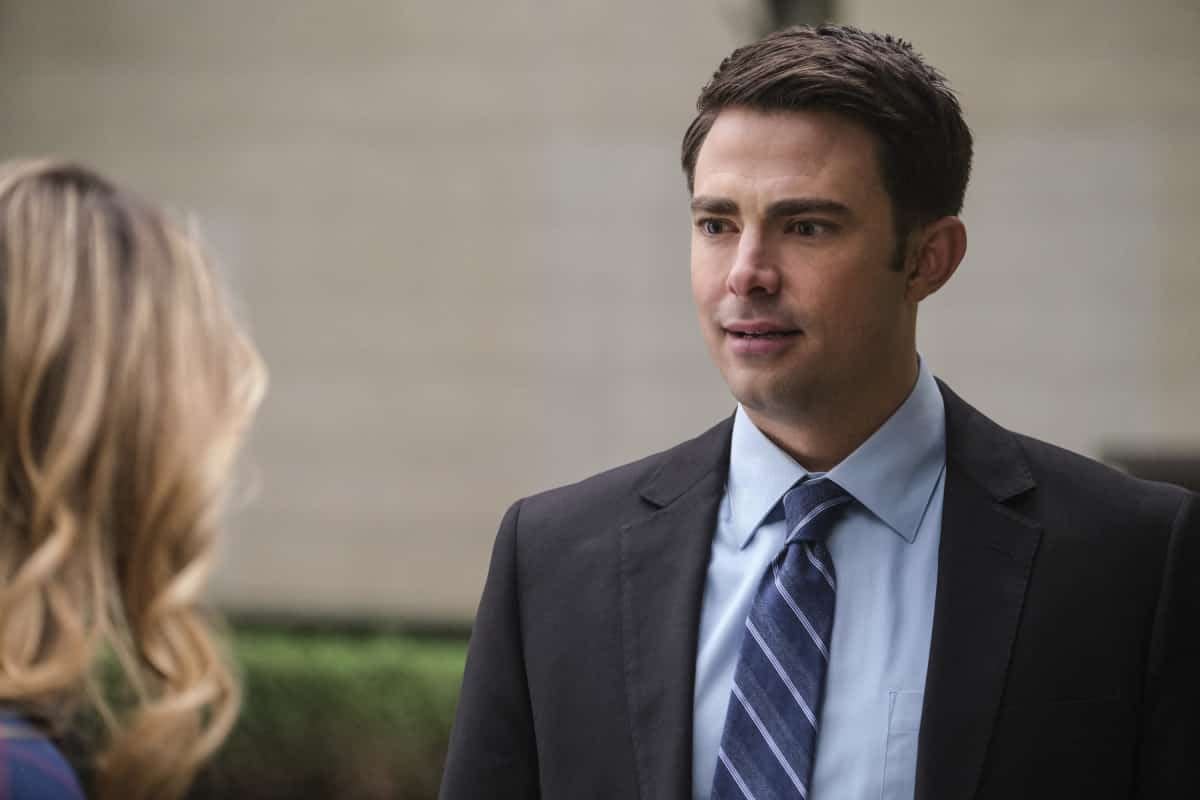 Predictably, violence breaks out as Lockwood whips the humans into a frenzy and Manchester Black does the same, inciting the aliens to violence. Interestingly, it's James's photos of injured and scared humans and aliens assisting one another in the aftermath of the violence that does the most to speak to the better nature of everyone. Sure, he gave a nice speech about the power of the press, but it's been awhile since James has been out from behind the desk and making an impact. It was a nice surprise in an episode that was mostly in our faces shouting, "Look at all this political metaphor! Do you see it?"
For all the good James did, his reward was getting shot in the back by an unseen shooter in the episode's closing moments. It's late. There doesn't appear to be anyone else in the CatCo building – though surely a janitor or night security guard will find James before he bleeds out… right?
Was the shooting connected to the images from the rally? A consequence of James looking into L-Corp's "black budget"? We'll have to wait and see, but…
Man, that would have been a hell of a final scene in the season finale!

Supergirl airs Sundays at 8 p.m. ET/ 7 p.m. CT on CW, so make sure to join us next week for Bleeding Cool's look at next episode (and one with the ten-ton hint in the title) "O Brother, Where Art Thou?":
Supergirl s04e15 "O Brother, Where Art Thou?": JON CRYER GUEST STARS AS ICONIC DC COMICS' VILLAIN LEX LUTHOR —Secretly furloughed from prison due to failing health, Lex Luthor (guest star Jon Cryer) visits his sister, Lena (Katie McGrath), to seek her help finding a cure. Savvy as ever, Lena is suspicious of Lex's motives but when she's faced with a life and death situation, she must decide how she truly feels about her brother. Meanwhile, Supergirl (Melissa Benoist) and J'onn (David Harewood) face off against Manchester Black (guest star David Ajala). James' sister Kelly (guest star Azie Tesfai) comes to town. Tawnia Mckiernan directed the episode written by Derek Simon & Nicki Holcomb.
CW's Supergirl stars Melissa Benoist as Kara Danvers/Supergirl, Chyler Leigh as Alex Danvers, Mehcad Brooks as James Olsen/Guardian, David Harewood as Hank Henshaw/J'onn J'onzz, Katie McGrath as Lena Luthor, Jesse Rath as Brainiac-5, Sam Witwer as Ben Lockwood/Agent Liberty, Nicole Maines as Nia Nal/Dreamer, and April Parker Jones as Colonel Lauren Haley. Greg Berlanti, Jessica Queller, Robert Rovner, and Sarah Schecter serve as executive producers.