Supergirl Season 3: Reign Has Left Her Mark on National City
We are now less than a week away from the return of Supergirl from her mid-season hiatus. The show will be returning for four weeks and then giving up its time slot starting February 12th to DC's Legends of Tomorrow, only to return to finish out the season starting on April 16th. The network has said that the second hiatus is in part due to some production issues that preceded the removal of executive producer Andrew Kreisberg for inappropriate behavior and in part due to a fear of over saturation of superhero shows, according to CW president Mark Pedowitz. Looking at the networks ratings a few weeks back, I believe that the network should embrace their superhero-loving audience fully.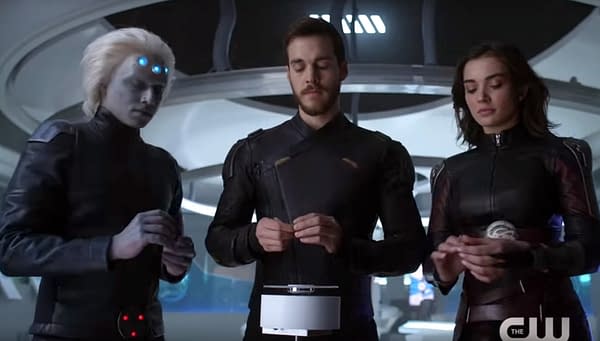 The network has released an extended version of the trailer for the upcoming Legion of Superhero episode. The original trailer gave us our first look at the Brainiac 5 (Jesse Rath) and the costumes for Mon-El (Chris Wood) and Saturn Girl (Amy Jackson). The extended version gives us a bit more about Supergirl's (Melissa Benoist) condition after getting beaten nearly to death by Reign (Odette Annable) and what she has been up to since then.
Supergirl returns Monday, January 15th at 8 p.m. ET on the CW.
https://youtu.be/9cjo8I5FpNY