On this week's episode of The CW's Supergirl, it's Martian shapechanger-palooza as J'onn's brother Malefic continues to menace National City after last week's episode greatly increased his powers. But perhaps even more worrying is what Lena is working on in her lab, as well as what rival reporter William may be hiding.
Here's what we're getting from the networks:
"Supergirl" season 5, episode 4 "In Plain Sight": SAYING GOODBYE IS HARD TO DO – Kara's (Melissa Benoist) investigation into William Dey's (Staz Nair) "criminal" activities results in the shocking revelation he is not who she thinks. Meanwhile, the conflict between Malefic and J'onn J'onzz (David Harewood) reaches a boiling point.
Ugh. "Saying goodbye"? One guess who that refers to– James Olson (Mehcad Brooks). And these certainly look like goodbye beers being shared by our superfriends.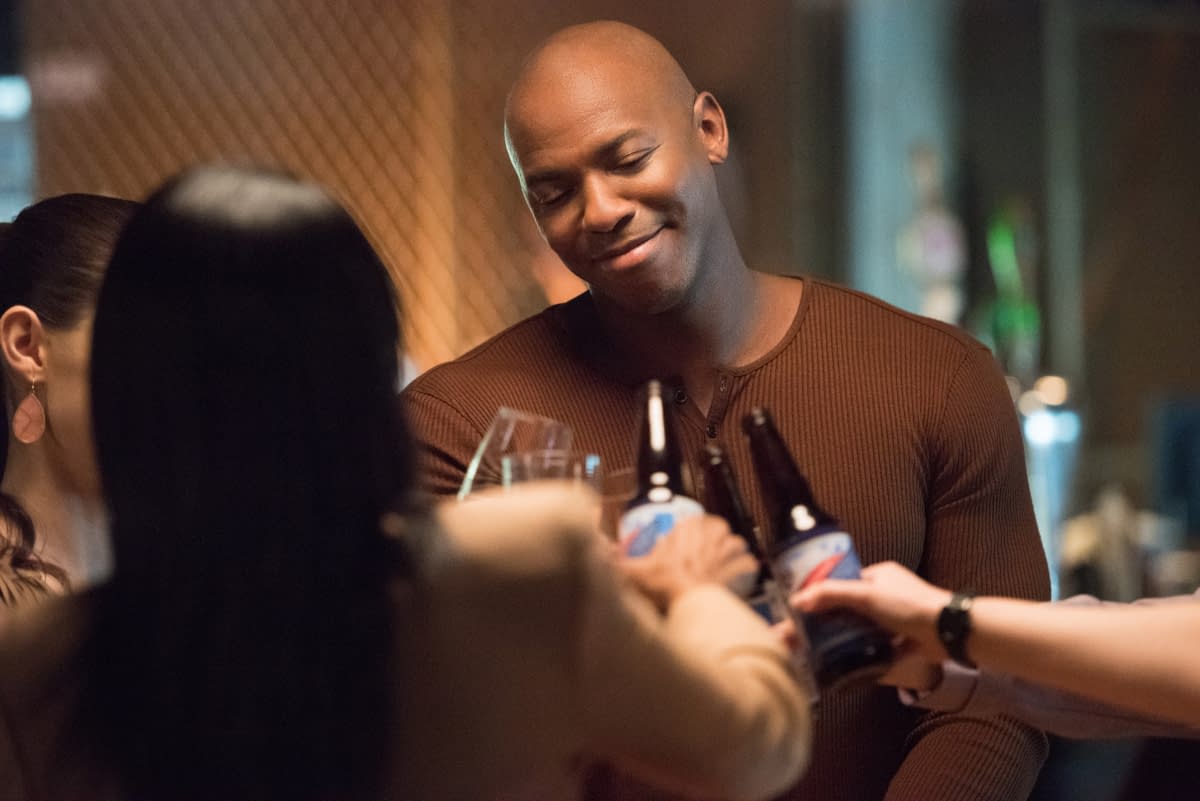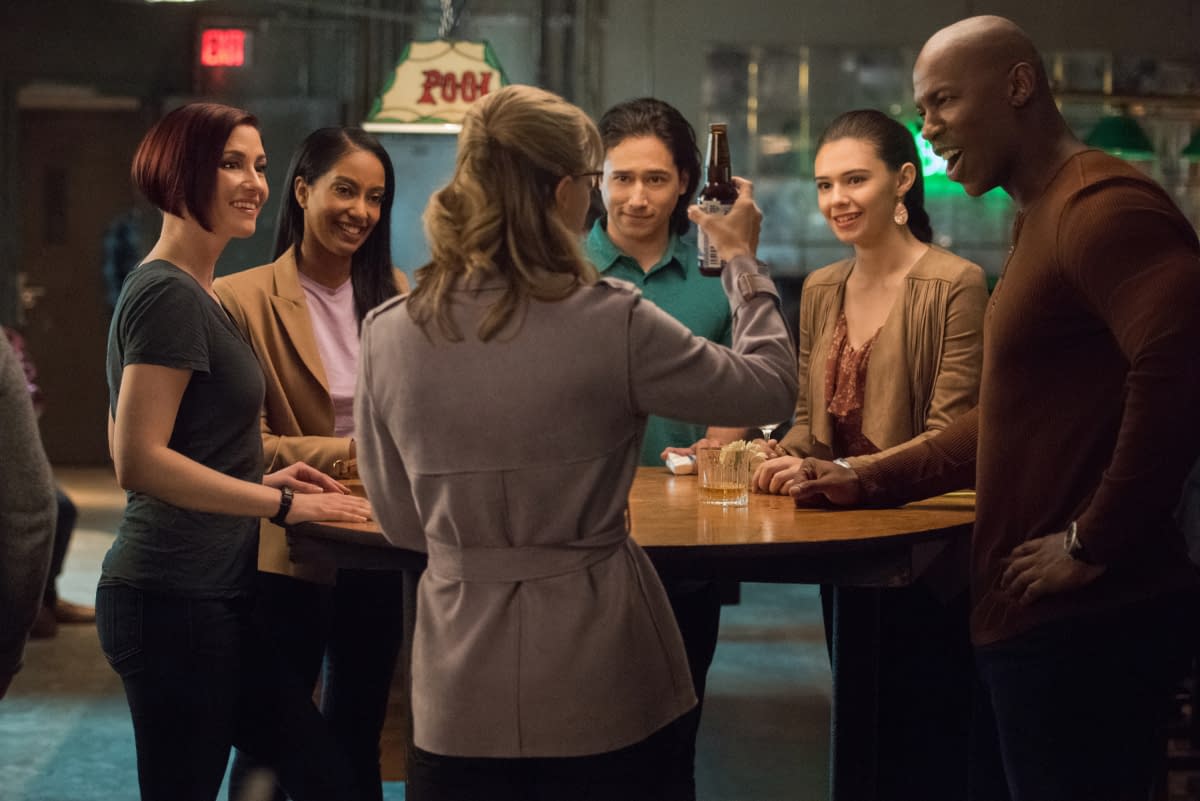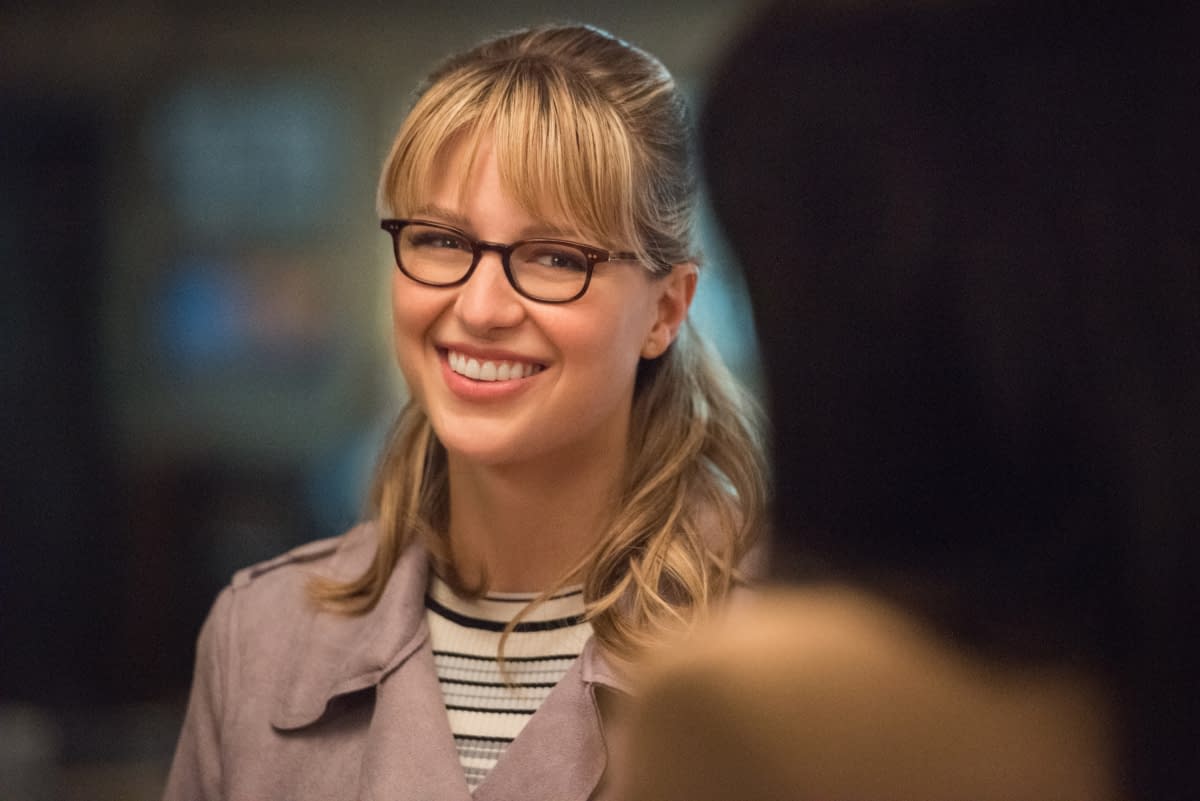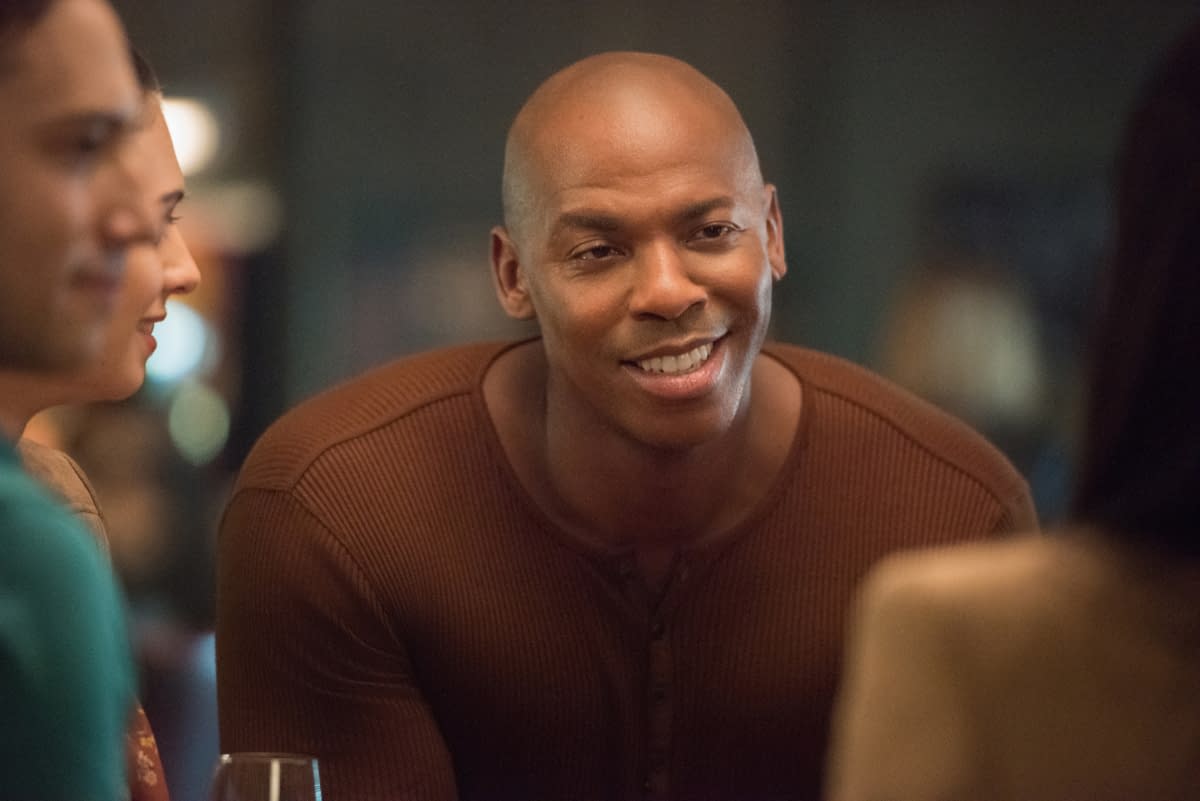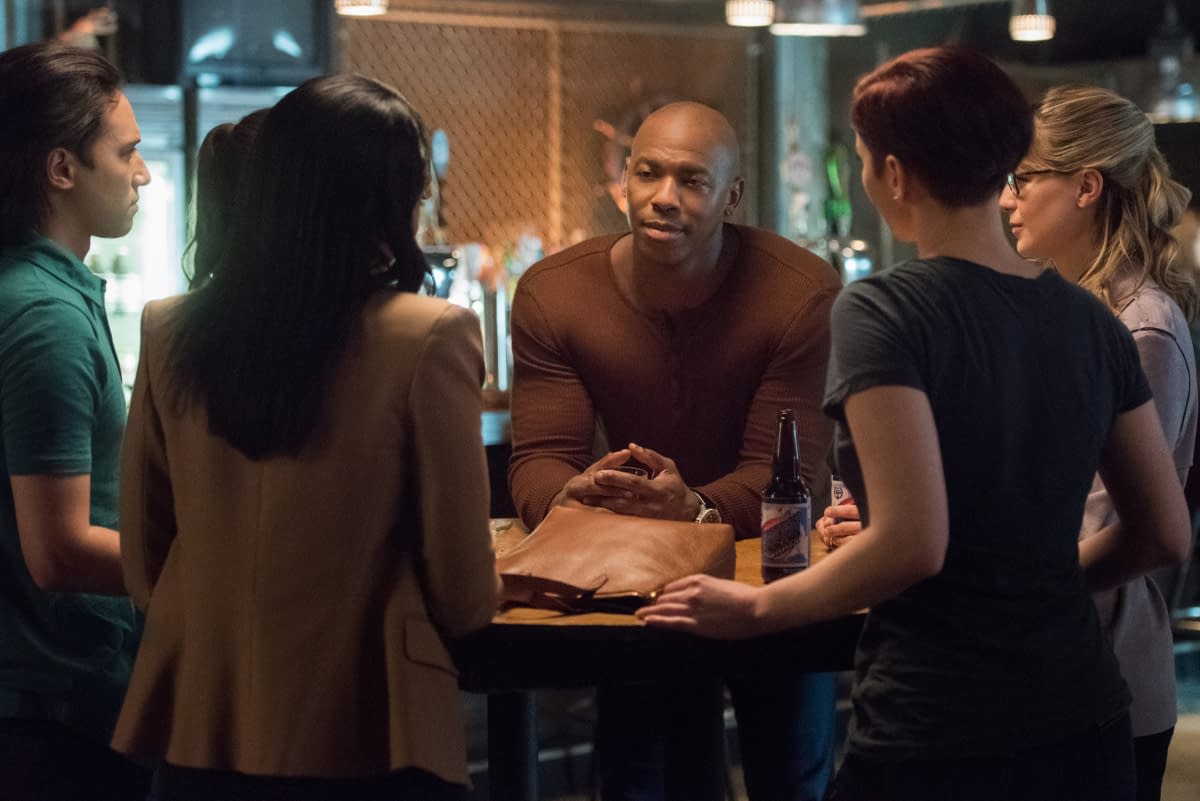 As sad as losing Jimmy might be, it looks like Kelly and Alex are only growing closer. That's great, because while this relationship is great, it has gotten so little screentime and development compared to, say, Brainy and Nia, which, frankly, at this point, we could do with a little less of. On to the Alex and Kelly show!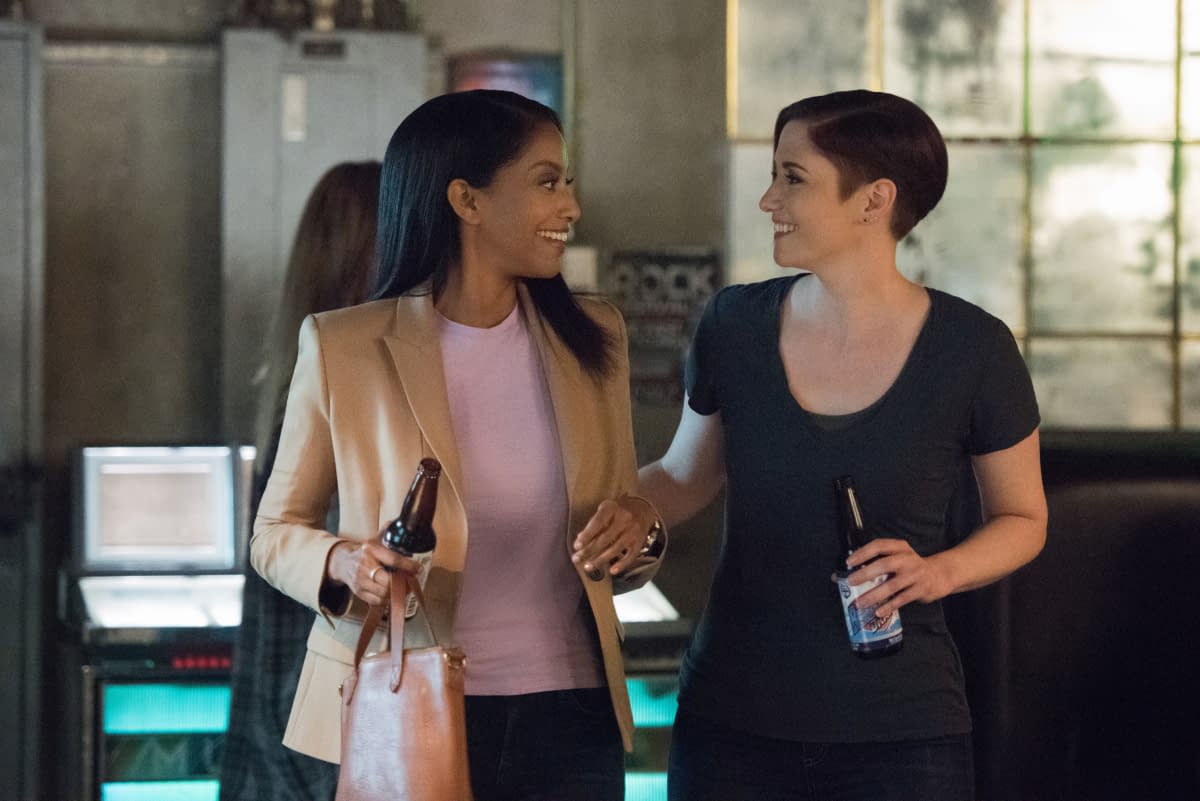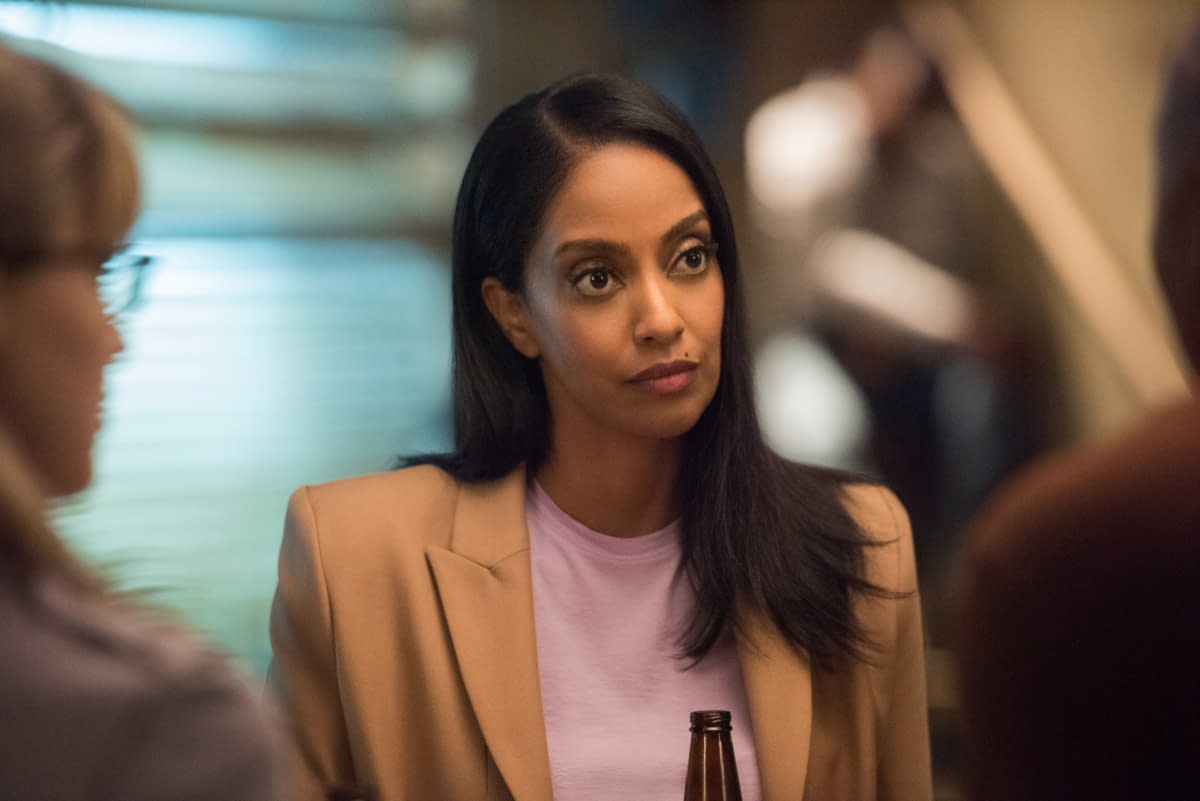 Oh, wait, this show is about superheroes, not 'ships. So it looks like a Supergirl and J'onn (with some help from Alex and Brainy) are doing their best tracking either Malefic or this week's minor villain.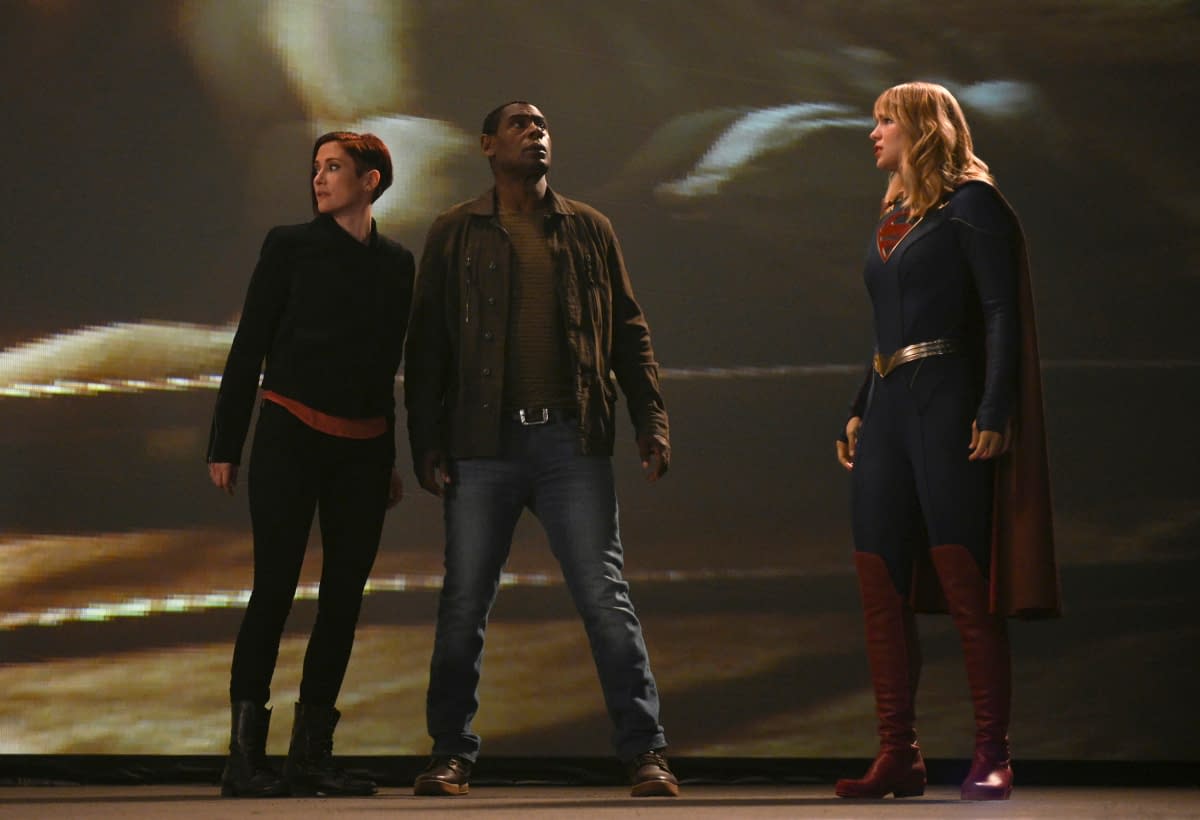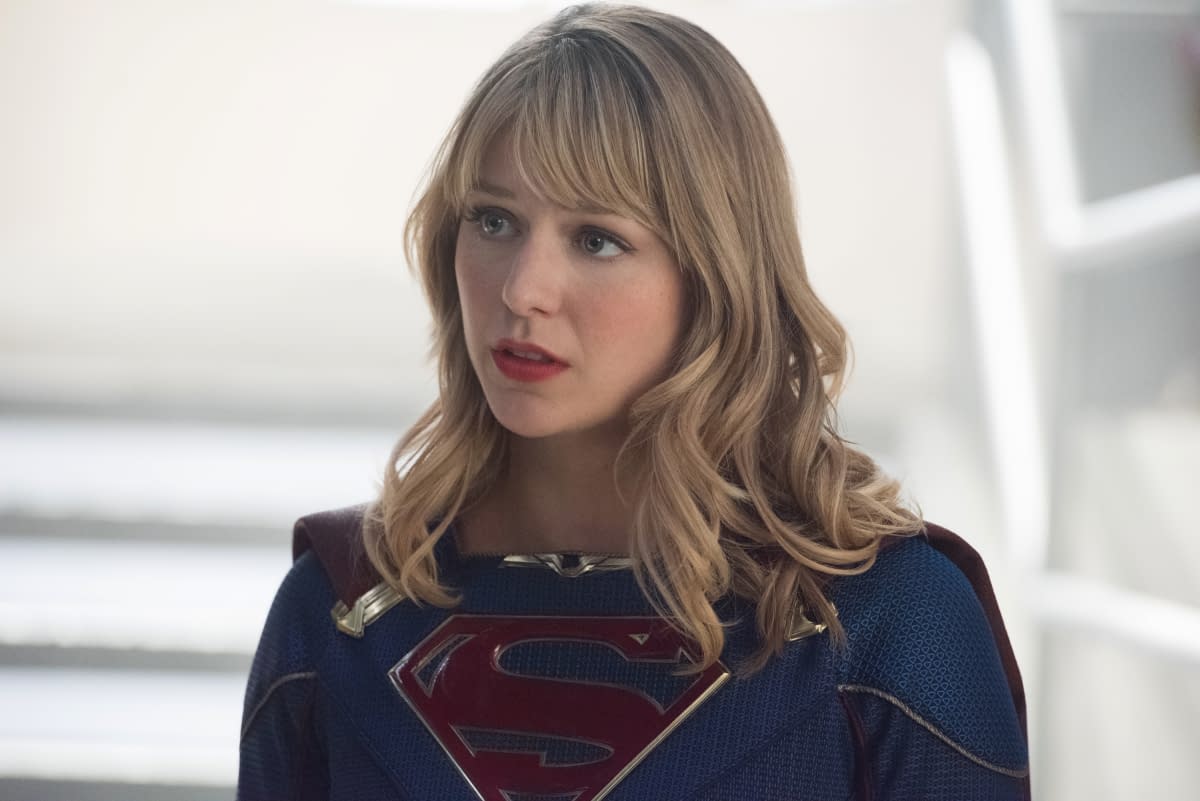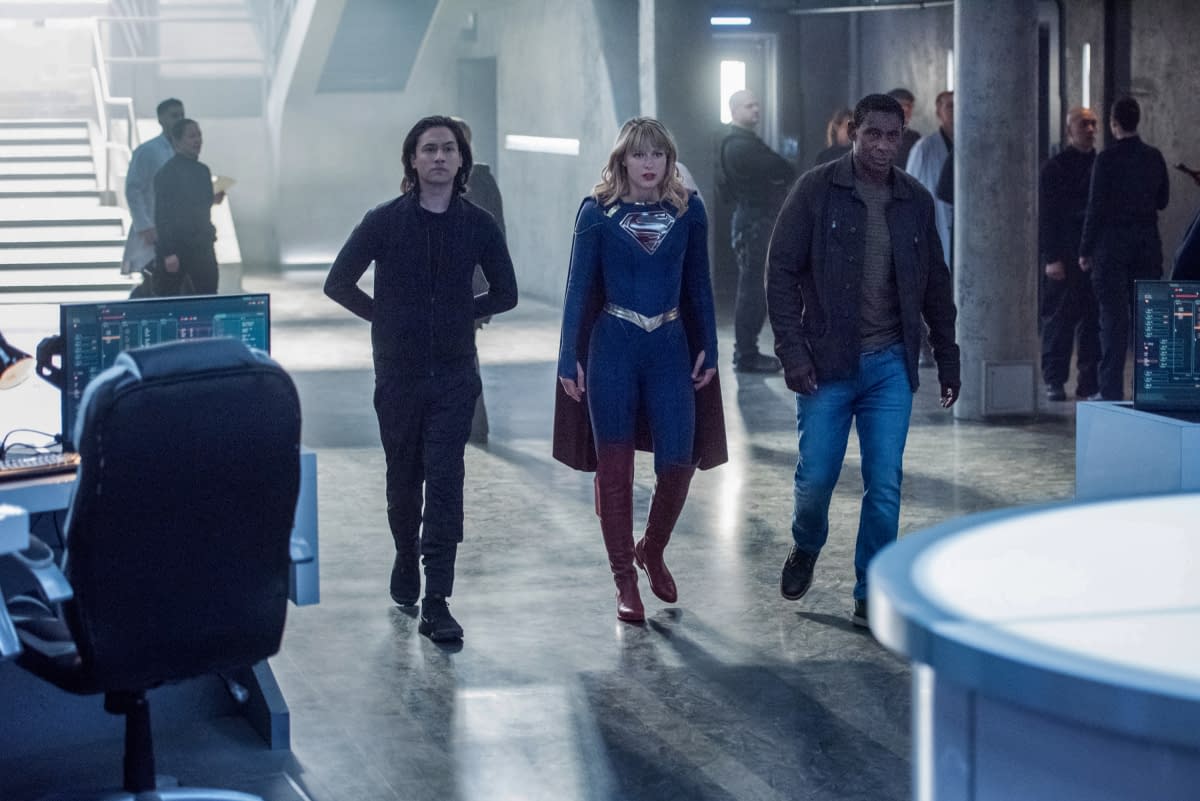 It also looks like whatever peril is in store for this week, it is coming straight for Kelly and Alex. Luckily, Kara is there.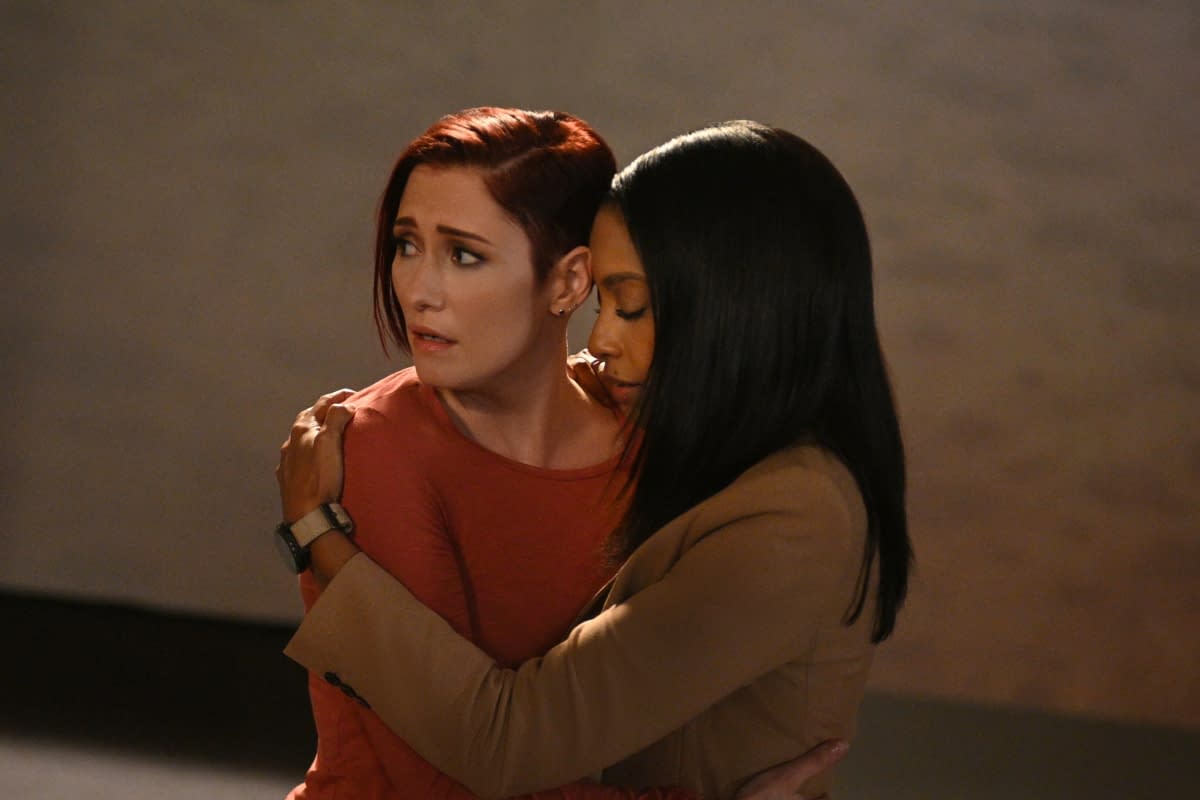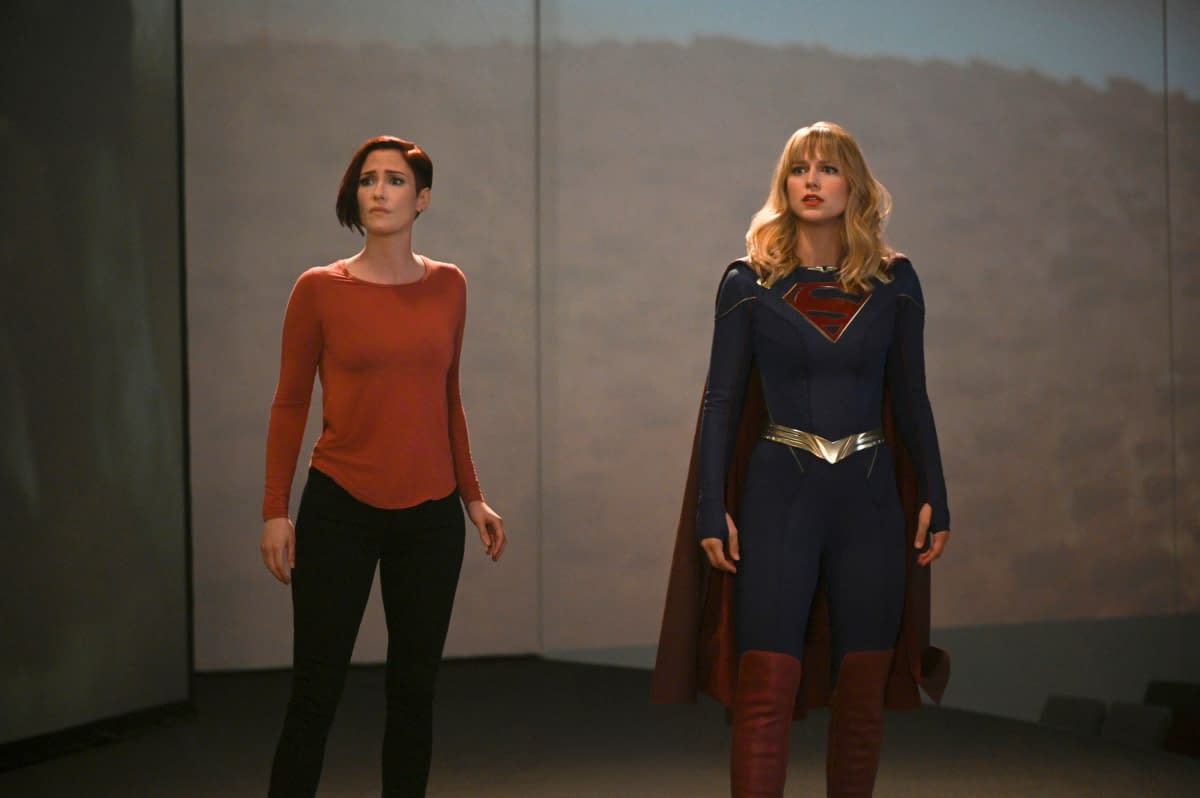 And finally, we get a really cute photo of Nia (Nicole Maines) with a flower. That smile on her face seems to indicate Brainy has, perhaps, found a happy medium of showing his affections in their new relationship. Good luck, you crazy kids!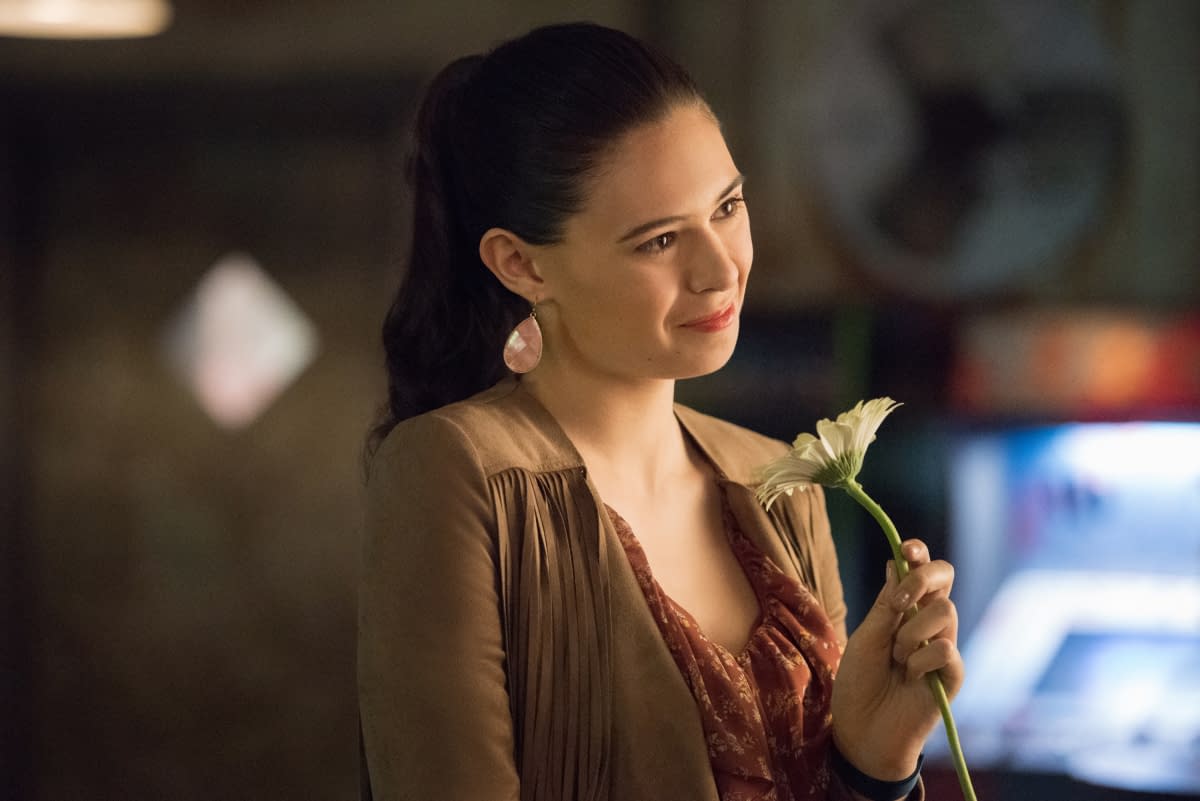 The big plot they're not showing us in these images is what's happening with William. If they turn him into a love interest for Kara, The CW is going to have to buy me a new tv because I will have just broken it by throwing something through mine.
Supergirl "In Plain Sight" airs on the CW at 9pm ET/ 8 CT on Sunday, October 27.
Enjoyed this article? Share it!