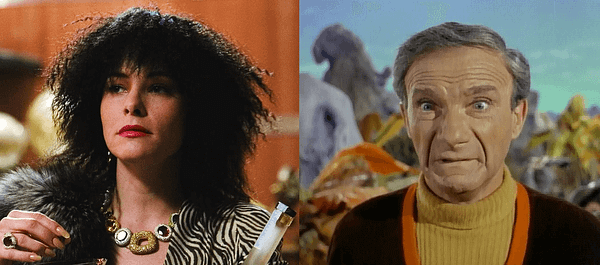 Because it appears there's no series' corpses that networks won't drag out of the crypts to dust off and try to turn into a new show, Netflix's efforts to bring Lost In Space back to the screen in 2018 has taken another step forward in the casting of their new, Dr. Smith. Deadline is reporting that none other than Parker Posey (Kitty Kowalski from Superman Returns and Marlene Strange from Boston Legal) has been tapped to step into the robot-antagonizing, work-avoiding, and very central character's shoes (played in the original series by Jonathan Harris).
Being helmed by Charmed's Zack Estrin as showrunner would bode well for the right tone for the series, but at the same time the story will be by the writing duo of Matt Sazama and Burk Sharpless, who have created such lukewarm fare as The Last Witch Hunter and Gods of Egypt.
The rest of the castaways – notably the Robinson family have already been announced as Toby Stephens as John Robinson, Molly Parker as Maureen Robinson, Taylor Russell as Judy Robinson, and Maxwell Jenkins as Will Robinson.