The scrumptious STARZ series Sweetbitter is returning for a second course this summer, and we couldn't be more excited. Salivating, even.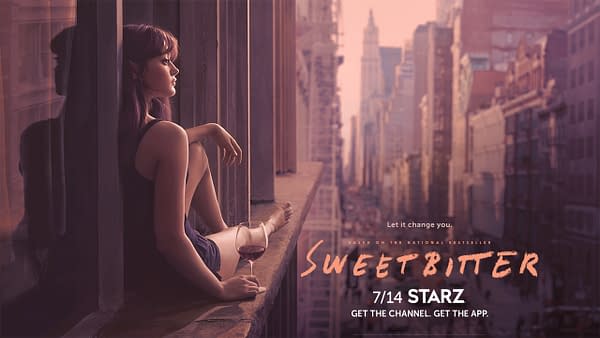 Surprising in its depth and immediate character building, Sweetbitter is a delicious tasting menu of 30 minutes perfectly balanced like a Michelin star meal should be.
Based on Stephanie Danler's novel, the series stars Ella Purnell as Tess, a young and curious woman who moves solo to New York City, and pursues a career in the high-end restaurant industry. She's always learning, her wide-eyed wonder and at-times incredibly frustrating naiveté is part of what captivated us about the show.
STARZ CEO Chris Albrecht said of the renewal:
"Season one gave audiences a taste of the characters and backstory of an upscale New York restaurant, leaving them wanting more – which we will deliver with a second helping of Sweetbitter. The immersion of the audience into the world in and around the restaurant will deepen as the series looks further into the complexities of Tess' awakening and the lives of her new friends and colleagues in the second season."
What's gonna happen to Tess in season 2? Well, STARZ says:
"What comes after being new? Tess (Ella Purnell) has the job, and she's ready to invest in it. She's all in, but soon realizes she won't survive at the restaurant if she doesn't play the game. Tess finds her appetite awakened. She's starving for knowledge but investing in this life means more than knowing the difference between wine from Bordeaux and Burgundy. Tess discovers that knowledge alone is not enough: she needs to be able to use it, to move from her head to her body. She needs experience.

Tess's appetite carries her through a sexual awakening, a discovery of her voice, and, ultimately, a recognition of her own power. However, not everyone shares this hunger. Simone, Jake and Howard are all trapped, by both the restaurant and each other, leaving Tess to question what she wants from the restaurant, and what it wants from her.
Sweetbitter season 2 will premiere on STARZ on Sunday, July 14th.
Enjoyed this article? Share it!