"The Flash" Showrunner Eric Wallace On Barry's Season 6 Post-"Crisis" World, Iris' New Journey & … "Twin Peaks"?
Now that the dust has settled from "Crisis on Infinite Earths" – and The CW's Arrowverse is a bit more "cozier" because of it – the changes are starting to be felt across all of our shows. Arrow ended its run in grand fashion after eight seasons – only to become Green Arrow and the Canaries; while The Flash, Supergirl, Batwoman, and DC's Legends of Tomorrow have to rewrite their "universe scorecards" to adjust for some major changes in the status quo.
Did we mention Black Lightning doesn't have the benefit of past crossovers to help with its transition? Meanwhile, viewers have Superman & Lois to look forward to down the road as the pilot script was given a series order. Yup, change is in the air – and throughout the universes.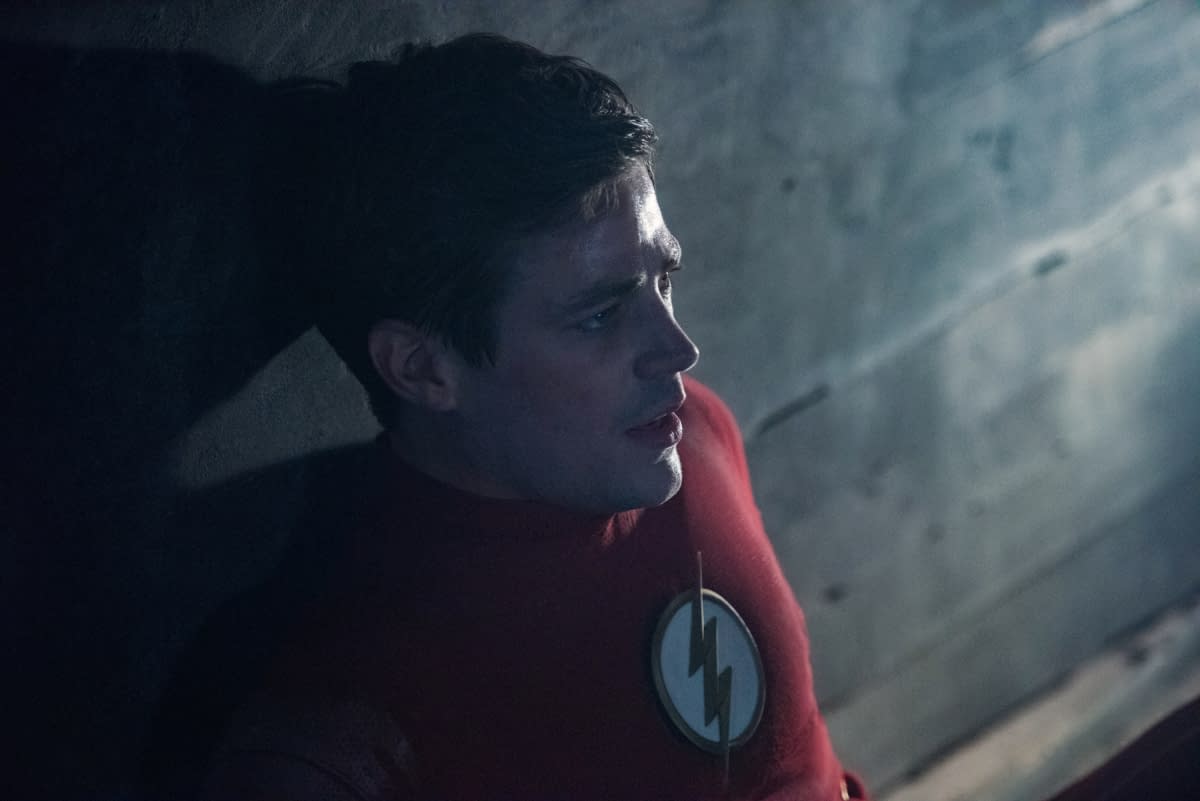 With the anti-matter still fading from the Arrowverse, The Flash showrunner Eric Wallace spoke with EW about what fans can expect – here are some of the highlights:
● If the first half of the season was the chilling "Graphic Novel #1, then just wait for "Graphic Novel #2" – and keep David Lynch in mind:
"Because this is the season of thrills and chills, if 'Graphic Novel #1' was the chills, 'Graphic Novel #2' is the thrills. Whereas Bloodwork's story was very much The Flash's version of a horror movie, it's time to go to a thriller now, and there might even be a little sci-fi [weirdness] in there… because I watch too much Twin Peaks."
● While the first-half of the season focused on Barry (Grant Gustin) dealing with what he thought was his impending doom at the hands of the Anti-Monitor (LaMonica Garrett) and "Crisis", the upcomig episodes will place the focus on Iris (Candice Patton) as she finds her place in a post-"Crisis" world:
"Now we get to deal very specifically with what was Iris going through and how has that affected her now and where will that take the Barry and Iris relationship. Quite frankly, it takes it to some nuts places, but what's great is that by the end of 'Graphic Novel #2,' I can say unequivocally that Barry and Iris will be closer than they've ever been before, simply because what happens is just the craziest thing ever."
● While the loss of Oliver (Stephen Amell) will weigh heavily on Barry, our speedster will find himself on another emotional journey – one directly related to the fallout from "Crisis", and involving the return of Keiynan Lonsdale's Kid Flash:
"One would think the true fallout of 'Crisis' is the death of Oliver Queen and not having your mentor — you know, Obi-Wan is gone, Luke must rise up, become a hero — and that happens, don't get me wrong, but that's not the real fallout of 'Crisis.' The real fallout of 'Crisis' has yet to be seen. That is the heart of our story, and that is the heart of what is going to lead Barry on a very emotional journey that he is not prepared for. That's one of the things having Keiynan back as Kid Flash does for us: [It] directly addresses — because Keiynan will be in one of our episodes in 'Graphic Novel #2' — [and] is to help Barry deal with the real fallout of 'Crisis.'"
● As if that all wasn't enough, there's the small matter of the new Earth Prime resulting in some of Barry's past "big bads" coming back bigger, badder – and in some instances, with entirely new identities:
"The past villains that we saw in previous seasons, they're not the same villains anymore. They are different people. They might even have different abilities, which Team Flash is going to get caught unprepared. It gives a freshness to it and even more danger to what would be a meta-of-the-week kind of story line. It becomes even more treacherous if you don't know what the meta is, because that meta is a little bit more unpredictable." Without revealing who we'll see in addition to Amunet, he adds: "We're going to dig deep. You're definitely going to get villains we have not seen in a long time popping up."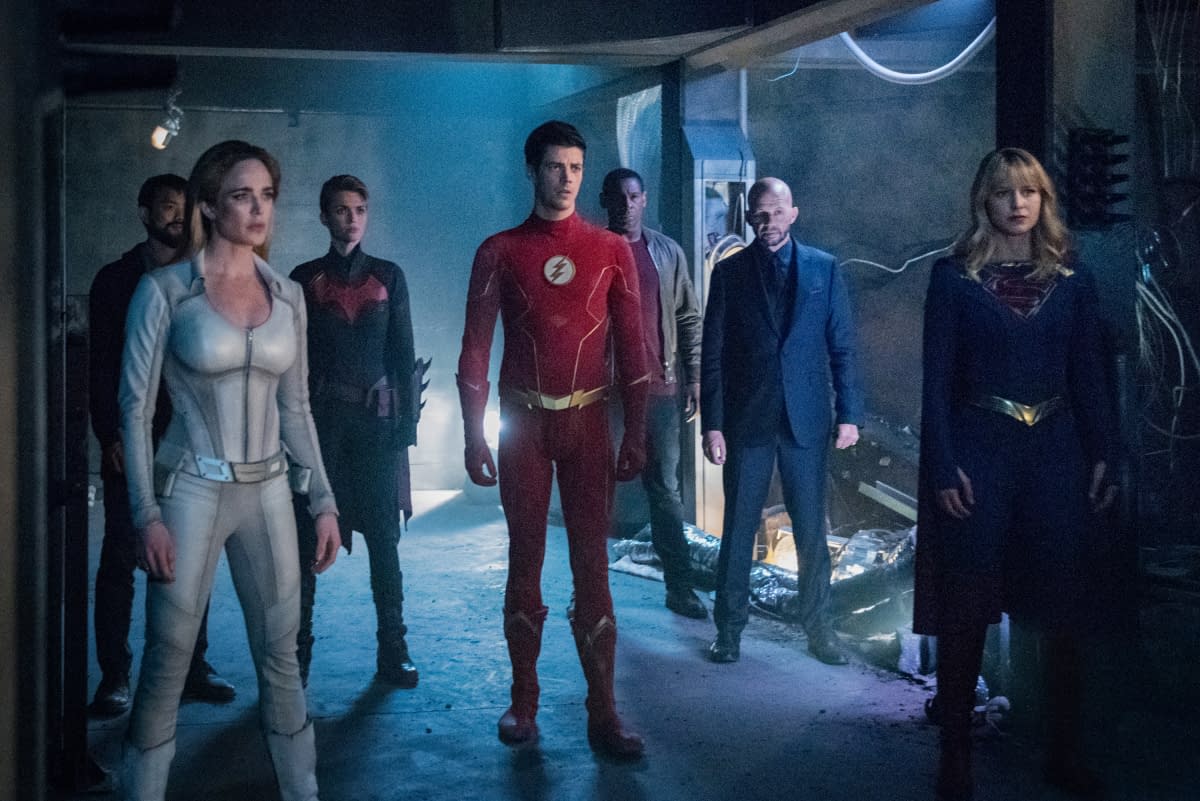 So now we get to see for ourselves what impact "Crisis" had on Barry's (Grant Gustin) "Team Flash" world – and from the looks of things in the following trailer and preview images for "Marathon", he might be taking top honors for one whose immediate worlds was the most changed. From secret organizations and a more risk-taking Iris (Candice Patton) to new laws of physics and increased threat levels – can our heroes figure out their place in a post-"Crisis" world?
"The Flash" season 6, episode 10 "Marathon": LIFE AFTER THE CRISIS — After The Citizen prints an explosive story, Iris's (Candice Patton) life is threatened. Refusing to hide from those that are attacking her, Iris sets out to expose a dangerous organization. Meanwhile, Barry (Grant Gustin) must face the consequences of the Crisis and fulfill Oliver Queen's wish for him. Stefan Pleszczynski directed the episode written by Sam Chalsen & Lauren Barnett