The Great North S01E07 Paints a Picture of Protest & Vaginas: Review
FOX examined artistic inspiration and protest in the latest episode of The Great North when Judy gets a creative opportunity at school. The seventh episode of this first season, written by Michelle Badillo and Caroline Levich, includes two stories. The first involves Judy's news that she has been allowed to take the lead on a creative project involving a wall in the hallway of the school. The second story involves the mystery of a broken garden gnome and clearing Beef Tobin's name from the hilarious small-town crime.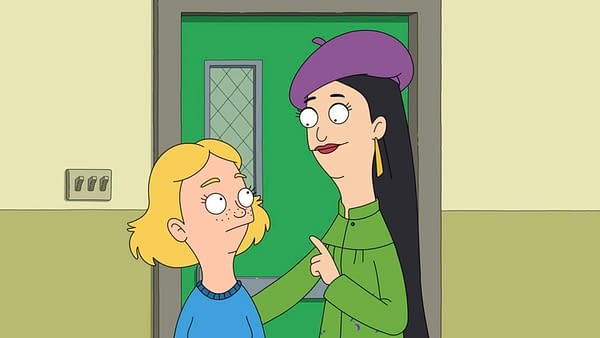 Most attention in this episode of The Great North revolves around the first story and it's a great one. Not only does it touch on the difficult topic of inclusion or art and artistic expression and how that can range, but it also looks at how and in what ways protest and art can come together.
From the way Judy changes her outlook on her own abilities in the art to the way Alyson helps her see that the episode brings together a variety of points needed when it comes to art itself. The best part of it all would have to be the art/protest itself when Judy and others in the club put together the performance. The performance not only involved someone dressed as a clam, but some fantastic 1980s-esque businesswoman drag worn by Ham Tobin and another classmate. An important point was also made through how Ham behaved in this episode, he was there for the message but listened again when he needed to…he was present as an ally in the right ways. The family dynamics in the show are fantastic and they prove again why audiences continue to see The Great North get better with each episode. Let us know in the comments if you enjoyed this episode!