Earlier today we ran a teaser trailer for the third season of the Syfy series The Magicians based on the novels by Lev Grossman. Now the network has released a full trailer and given the premiere date. The new season focuses on the fact that magic is gone and the lives of the people who used to have it… how they're affected. Except not all magic is gone… Julia (Stella Maeve) can still do a single trick. And there is still Fillory to rule.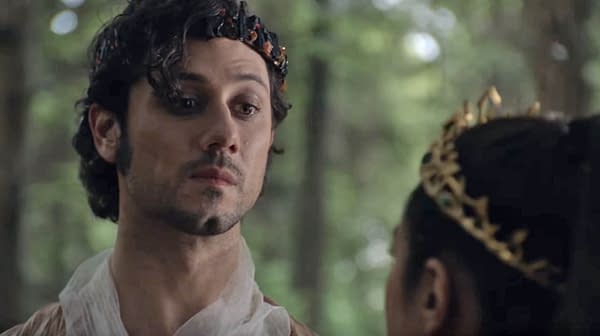 Eliot (Hale Appleman) finds a man who knows how to bring it back and it will take all of them, Quentin (Jason Ralph), Julia, Alice (Olivia Taylor Dudley), Margo (Summer Basihil), Penny (Arjun Gupta), Kady (Jade Tailor) and Eliot to find the seven keys to bring magic back. This is a rough adaptation of the second Grossman novel, The Magician King. Which means there is still more story to tell after this season, and the fact the series rose 4.5 percent in overall viewership and 9 percent in demo between seasons one and two… if that continues then we can definitely expect to see a season four and probably five.
The Magicians return for season 3 on January 10th.
Enjoyed this article? Share it!