Posted in: Disney+, Star Wars, streaming, TV | Tagged: ahmed best, Jedi Temple Challenge, Kelleran Beq, lucasfilm, star wars, The Mandalorian
---
The Mandalorian: Ahmed Best Initially Reluctant About Star Wars Return
Ahmed Best on why he was initially reluctant to return to "Star Wars" as Kelleran Beq in The Mandalorian after the Jar Jar Binks backlash.
---
Ahmed Best was ready to turn the chapter on his time as an actor in Star Wars with his signature character Jar Jar Binks in the rearview mirror. He was ready to settle down, taking new acting challenges and even hosting the Disney+ franchise-themed show Jedi Temple Challenge after his long battle dealing the personal adversity from the toxic side of fandom. It turned out the franchise wasn't done with him thanks to a new opportunity and fresh start from The Mandalorian creators Jon Favreau and executive producers Dave Filoni and Rick Famuyiwa as a new original character in Kelleran Beq. Best spoke to StarWars.com about playing the brave Jedi who helped save Grogu during Order 66 in the season episode "Chapter 20: The Foundling."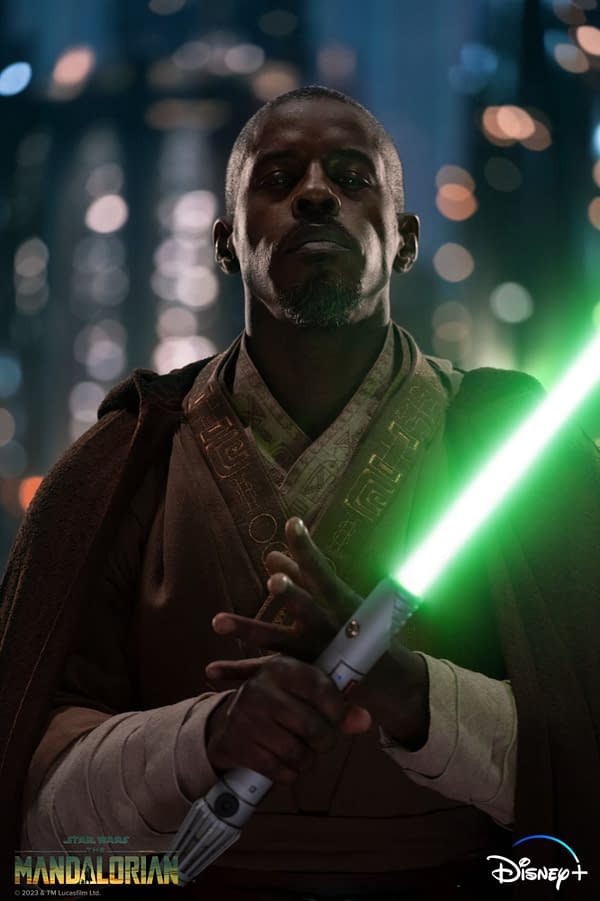 The Mandalorian: Clean Slate & Heroic New Star Wars Beginning for Ahmed Best
"As soon as I put the robes on for my first costume test, and I walked on to get approval from Jon and Dave, and they handed me a lightsaber, I was like, 'Oh, I'm in this,'" Best recalled. "And boom, Kelleran Beq came alive." As Jar Jar, fan reaction to the Gungan introduced in 1999's The Phantom Menace was largely mixed with creator and director George Lucas shifting his role to a more serious tone to offset his more comedic nature. By the time the third film in 2005's Revenge of the Sith rolled around, the character was regulated to a few scenes with minimal dialogue, one was to help delegate permanent power to Palpatine (Ian McDiarmid). While Jar Jar was more active in the animated show The Clone Wars, the damage was already done, which in part explains Best's initial hesitance before going back even as a new character.
"Honestly, I had to think about it. I've been in the Star Wars world for such a long time, and my story is such a rollercoaster ride of emotions. So coming back to 'Star Wars' wasn't an easy decision for me. It wasn't something I could have immediately said yes to. I did have to marinate over it for a bit," Best said. "I mean, I was excited. I don't think people really understand how much I care about Star Wars. Like, I really care. I really, really care about the storytelling, about the mythology, about the fans. I really want Star Wars to deliver, and if I become an obstacle to that, then I shouldn't be in it. I don't want to be bigger than the story. I don't want to be bigger than the mythology. I want to contribute, I want to add to it. So it took me a minute. I was still nervous, but it was really Jon Favreau and Dave Filoni, and being with them, that made me want to come back."
For those who follow the game show that Best hosts, the character is one of the same as he plays as Kelleran "trains" the contestants who are padawan, just wasn't given a last name until The Mandalorian. "Beq" was inspired by his live-action cameo in 2002's Attack of the Clones as pilot Achk Med-Beq. "I went in deep with Kelleran Beq," he said. "It's really special to me. Kelleran Beq was a character, in name, that I created, I came up with, [and] was really encouraged by the 'Jedi Temple Challenge' team and the StarWars.com team. Everyone just was so graceful in embracing my crazy ideas and bringing it forward, and to see that then migrate over to 'The Mandalorian' is really super special." For more, including Best working with costume designer Shawna Trpcic on Kelleran's Jedi attire, his view of The Force, backstory, his scenes, and moving on from Jar Jar, you can check the interview here.
---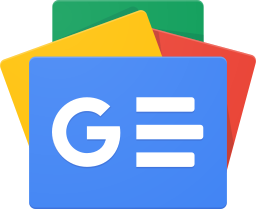 Stay up-to-date and support the site by following Bleeding Cool on Google News today!