The second season of FOX's The Masked Singer promised to be bigger and better than before, boasting of the casts' collective achievements including awards of all sorts. We expect to see famed actors, iconic musicians, Olympic champions, and more. If the premiere taught me anything, it's that there's no way I'm going to be able to make a definitve call on every unmasked celebrity.
The two-hour installment was equal parts "predictable" and "surprising". I called Egg, but full confession? I didn't know who Ice Cream was – even after the reveal. This is going to make me sound much older than I am – but kids? Online personalities and gamers are not on my pop-culture radar. *gasp*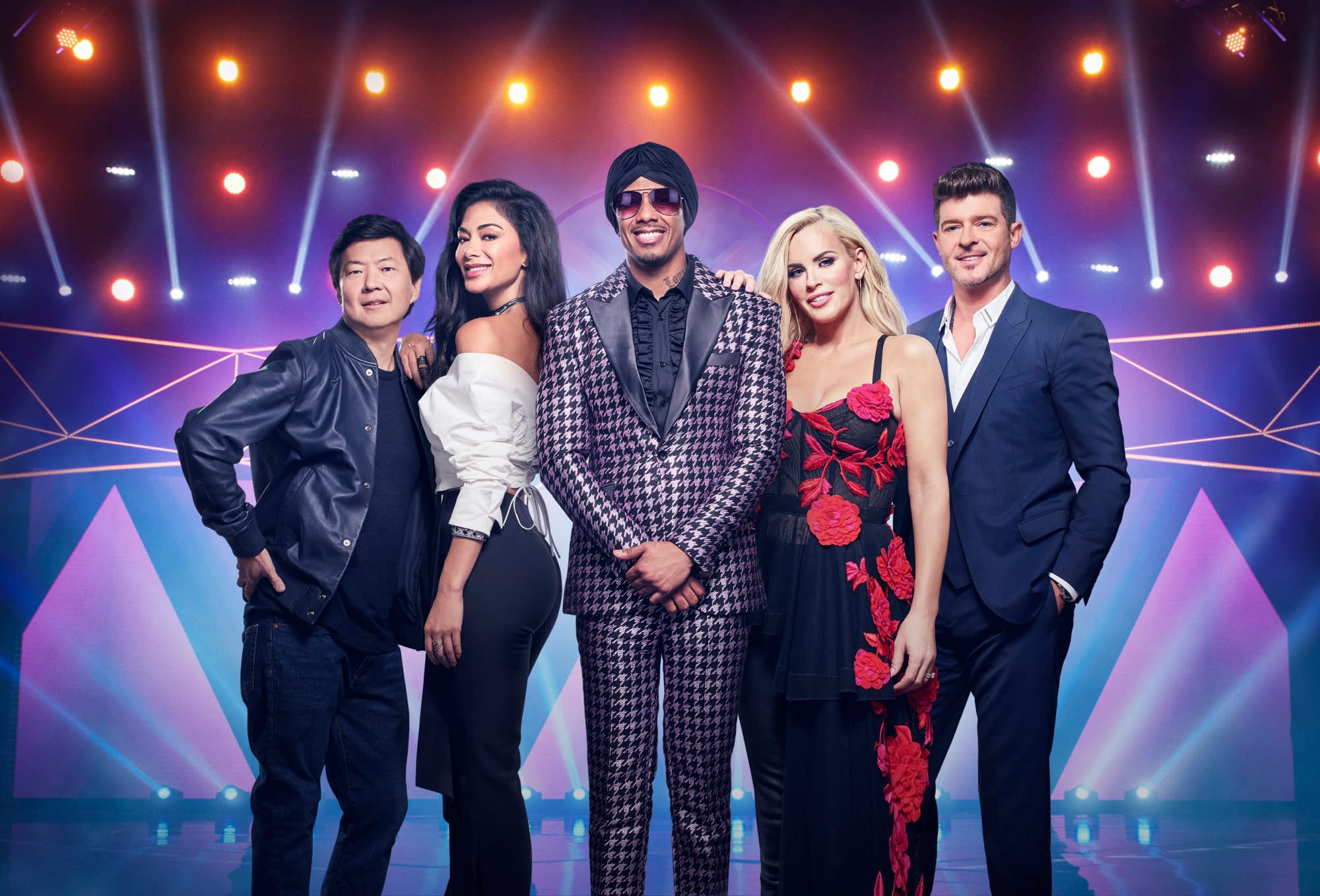 Here's my takeaway from the season's first elimination – with one change this season pretty obvious: FOX has double-downed on the show's "family appeal". We are going to see stars from different generations and various acclaimed skill-sets. But it's pretty safe to say that all of them will surely strike a chord with someone who is watching this show and hoping for a nice surprise.
With that said, it's time to recap Wednesday's clues and performances. Let's see if you have any of these characters pegged yet… here's a look at how it all went down, followed by my takeaways:
Egg
https://youtu.be/bsSiDPtEm4Y
Ice Cream
https://youtu.be/lYvXOoiYbEo
Thingamajig
https://youtu.be/A9O3u5LDj0g
Ladybug
https://youtu.be/XVRfuu8WkUE
Skeleton
https://youtu.be/gygfWNlL56I
Butterfly
https://youtu.be/uAJ7jp9AnJo
Tree
https://youtu.be/570M2OrGIYI
Rottweiler
https://youtu.be/Iskesc4DzOc
"The Masked Singer": Showdowns
In this corner!!!!!
https://youtu.be/K-iTmK1-sWQ
Taking on…
https://youtu.be/yu7nvA20LQA
And in our second face-off… in this corner!
https://youtu.be/W20ADQpmVoA
Taking on…
https://youtu.be/LH68h4bLMio
"The Masked Singer": The Reveals
"The Masked Singer": Ninja Reacts to His Performance
Tiff's Take
● Honestly, I'm not 100% sure of any contestants yet. One sure thing is they all are pretty talented singers. It almost feels like the producers screened contestants to make sure they have solid singing chops. I actually respect that they try making this a proper singing competition and don't solely rely on the the guessing game gimmick.
● I did a little bit of Googling and can tell what other viewers have been searching because keywords are automatically popping up based on The Masked Singer clues – which is hilarious!
● The celebrity I am most sure of at this point is Brenda Lee as Christmas Tree. She's known for "Rocking Around the Christmas Tree," was a popular artist during the 1960s and wrote a cookbook! The 74-year-old star may not be in the limelight, but she's still been keeping tabs on the industry by making annual appearances at the Country Music Hall of Fame.
● Thingamajig is a head-scratcher. I need more clues because what I have so far isn't adding up. Magic, 4, plaid suits, feathers, glasses, and almost seven feet tall. The "magic" clues made me think of Penn from Penn and Teller, but that can't be his singing voice – right? Maybe it's someone who played for the Orlando Magic?
● Skeleton is messing with us and loving it. All the Saturday Night Live clues point to the likes of Dana Carvey or Martin Short, but the way he sings and speaks sounds more like Garrett Morris.
● Rottweiler could be a Rose Bowl winner or an actor who portrays a football player. Trying to think of people with visible scars for this one.
● Butterfly and Ladybug are really bugging me *pun shamelessly intended* They could be reality TV stars like Honey Boo Boo. Unless the judges are right – maybe it is Jamie Lynn Spears? Butterfly doesn't sound like Mel B, though. Trying to think of other Brits it could be.
● After the Ninja reveal, I came to the quick understanding that I won't necessarily know everyone under the mask – even without the mask. I think I'm going to meet some new celebrities this season. I must admit, Johnny Weir dazzles in every role he's in.
…and that was just the first week! Can't wait to meet more contestants next week, when FOX's The Masked Singer returns on Wednesday at 8 p.m. ET/7 p.m. CT.