Posted in: NBC, Peacock, TV | Tagged: casetify, iphone, nbc, peacock, tech accesories, the office, the office x casetify
---
The Office: Our Top 5 Fav Episodes; CASETiFY Debuts New Collection
It is a great day to be a fan of The Office, with a new collection arriving from CASETiFY and a rundown of our five favorite episodes.
---
The Office is a unique cultural staple of television for many people, myself included, and it's only right we continue to celebrate the best parts of the series. The same could be said of how we display our love for such a series, and CASETiFY's latest collection collaborates with the popular sitcom to make accessory fandom dreams a reality. As we celebrate such a collaboration, let's also take a journey down the road of five of my favorite The Office episodes. First, let's talk about this new collection from CASETiFY.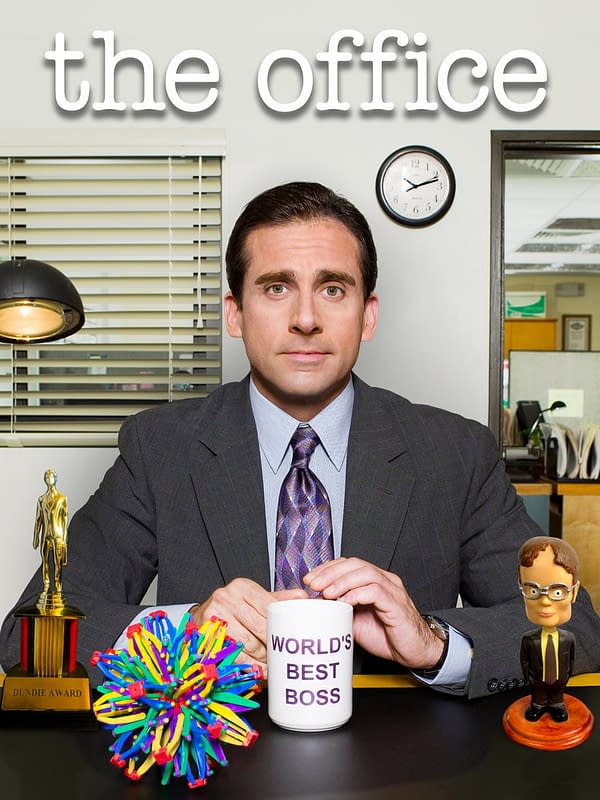 The Office x CASETiFY Collection
CASETiFY announced its first-ever collaboration featuring the popular sitcom, The Office – streaming now exclusively on Peacock. The exclusive collection brings iconic elements from the series onto CASETiFY's range of best-selling tech accessories. Fans looking to rep their favorite show can shop the collection starting today.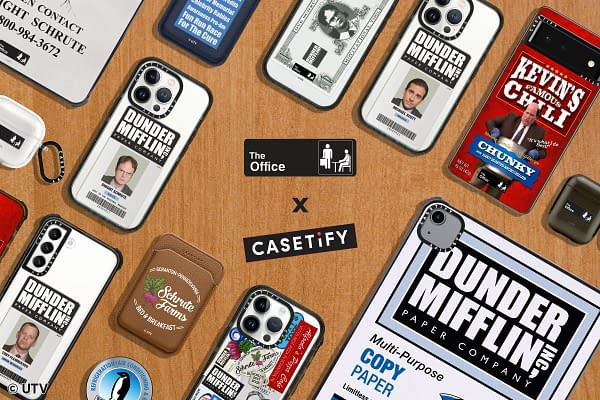 Since 2005, The Office has brought laughter and joy to screens worldwide. Now, viewers can rep their favorite series on a range of CASETiFY's best-selling Impact, Ultra Impact, Clear, and Bounce Cases. Designs in the collection feature fan-favorite moments, including reams of paper, Schrute bucks, fun run, Wuphe, and Pam's iconic drawing of Dwight as the flasher. Fans can also rep some of the show's notable characters, including Michael, Dwight, Angela, Pam, Toby, and Creed, as well as shop a limited-edition Kevin's Famous Chili Case, which will be sold exclusively on the CASETiFY Co-Lab App for 2 weeks following the launch.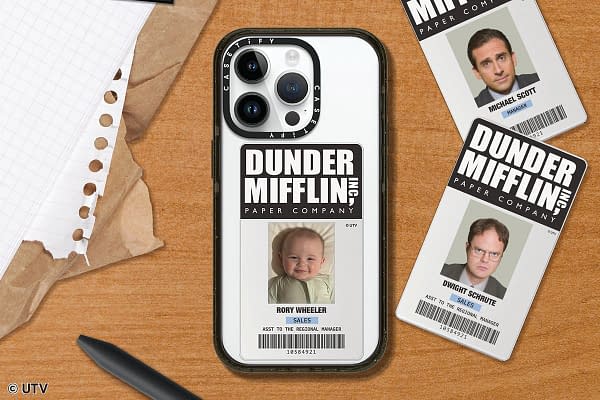 Designs in the collection extend to complementary accessories made for iPhone, Samsung, Google Pixel, AirPods and AirPods Pro, wireless chargers, MagSafe wallets, MacBook, and iPad. Products in the collection retail between $38 and $98 USD. The Office x CASETiFY collection launches online and in Studio locations, with products shipping to more than 100+ countries. To score the limited edition designs before they're gone, visit the site and download the CASETiFY Co-Lab app (available now in the App Store). Fans can catch up on all nine seasons of the show, including never-before-seen and deleted scenes, bloopers, featurettes, and interviews, as well as The Office: Superfan Episodes, on Peacock. Peacock now has "Superfan Episodes" available for Seasons 1, 2, 3, 4, and 5. And speaking of The Office…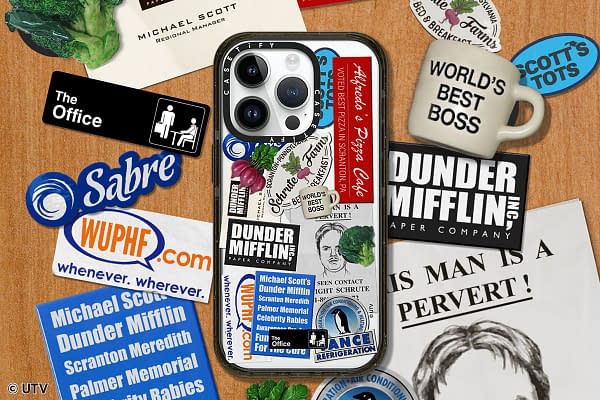 The Office: Yes, We Were Narrowed Down Our Top 5 Episodes
While it wasn't easy, we were able to pull together our five favorite episodes from the classic sitcom for you to check out. Let us know if you agree or disagree (and which ones make your list) in the comments below:
1. Season 2, Episode 1 "The Dundies": It's time for the `Dundies', Dunder Mifflin's annual awards banquet, and the staff must endure the excruciating performance of their inept MC, boss Michael Scott.
2. Season 3, Episode 23 "Beach Games": Michael is being considered for a position in the corporate department and has to recommend his replacement. While the group expects a fun outing at Lake Scranton, Michael has planned a day of `Survivor'-like competitions to find his successor.
3. Season 4, Episode 13 "Dinner Party": Pam and Jim run out of excuses and must go to Jan and Michael's house for dinner. When Dwight learns that Angela and Andy are also invited to dinner, his jealousy gets the best of him.
4. Season 5, Episodes 14 & 15 "Stress Relief": When Dwight's unannounced fire-safety drill gives Stanley a heart attack, Michael decides the office needs help with stress relief. While watching a bootleg movie, Andy believes Jim and Pam are film gurus from hearing them discuss her parents' faltering marriage.
5. Season 6, Episodes 4 & 5 "Niagara": The officemates travel to Niagara Falls to celebrate Jim and Pam's wedding. Michael, Dwight, and Andy want to hook up with wedding guests, and Jim lets a secret slip at the rehearsal dinner.
---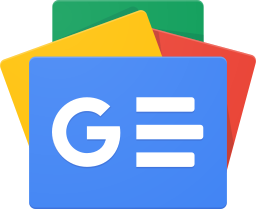 Stay up-to-date and support the site by following Bleeding Cool on Google News today!