'The Plot Against America': Winona Ryder, Zoe Kazan, John Turturro, 4 More Join HBO Miniseries
HBO's six-part miniseries adaptation of the late Philip Roth's 2004 novel The Plot Against America announced its lead cast on Wednesday. Winona Ryder (Stranger Things), Zoe Kazan (The Ballad of Buster Scruggs), Morgan Spector (Homeland), Anthony Boyle (Harry Potter and the Cursed Child), Azhy Robertson (Untitled Noah Baumbach Project), John Turturro (The Night Of), and newcomer Caleb Malis are set to join the project, from Annapurna Pictures and Joe Roth.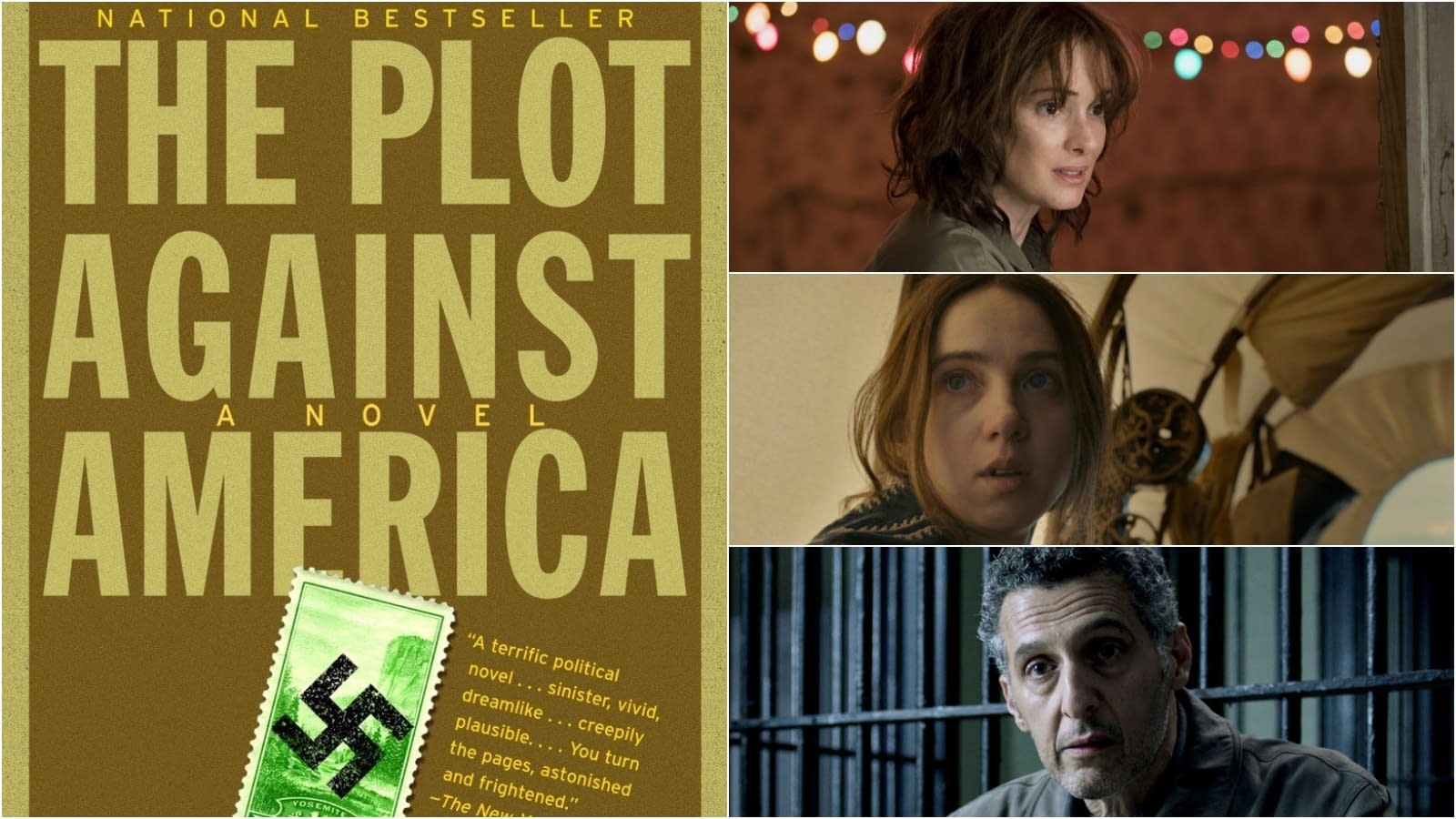 Written by frequent collaborators David Simon and Ed Burns, The Plot Against America imagines an alternate American history told through the eyes of a working-class Jewish family in New Jersey as they watch the political rise of Charles Lindbergh, an aviator-hero and xenophobic populist who becomes president and turns the nation toward fascism.
Simon, Burns, and Roth are set to executive produce alongside Jeffrey Kirschenbaum, Nina K. Noble, Annapurna's Megan Ellison, Sue Naegle, and Susan Goldberg. Dennis Stratton and Philip Roth are co-executive producers.
Originally published in 2004 through Penguin Random House's Vintage International, here's a look at Roth's novel The Plot Against America: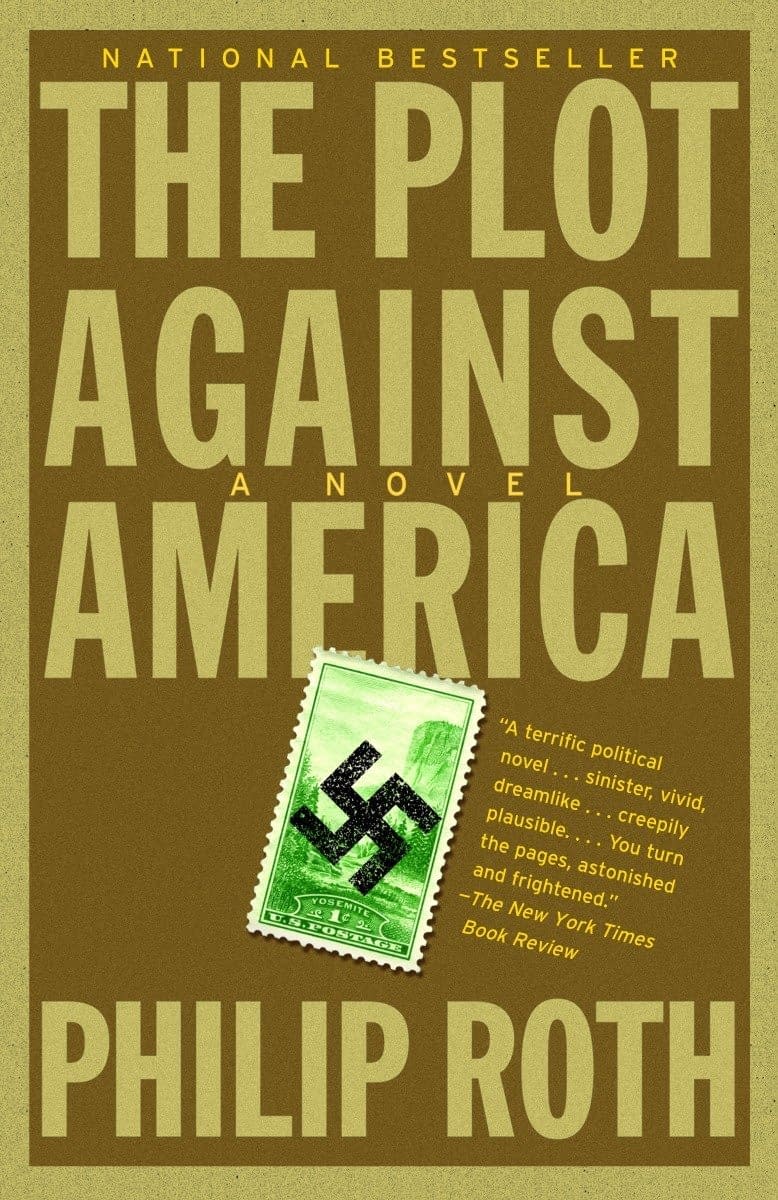 In an extraordinary feat of narrative invention, Philip Roth imagines an alternate history where Franklin D. Roosevelt loses the 1940 presidential election to heroic aviator and rabid isolationist Charles A. Lindbergh. Shortly thereafter, Lindbergh negotiates a cordial "understanding" with Adolf Hitler, while the new government embarks on a program of folksy anti-Semitism.

For one boy growing up in Newark, Lindbergh's election is the first in a series of ruptures that threaten to destroy his small, safe corner of America–and with it, his mother, his father, and his older brother.
Here's a look at a character breakdown for the HBO miniseries:
● Kazan is Elizabeth "Bess" Levin, an insightful mother and homemaker who fears for the future as she tries to protect her family from the escalating political climate and plan a possible escape for the forces that seem to be threatening her world.
● Ryder portrays Evelyn Finkel, older sister to Bess. Unmarried – her plans arrested by 10 years of caring for her infirm mother – Evelyn is hungry to find her own place in life. The sudden attentions of a key Lindbergh supporter — the politically ascendant Rabbi Lionel Bengelsdorf — are exhilarating and transformational for her.
● Spector will play Herman Levin, a proud and opinionated father who works as an insurance agent and tries to maintain normalcy in the life of his family and friends even as his country seems to be slipping into fascism, anti-Semitism and xenophobic isolationism.
● Boyle is Alvin Levin, the angry and intelligent orphaned nephew to Herman who allows political differences with his family, personal grudges and resentments, and his own abhorrence of hypocrisy drive him from street crime to the battlefields of Europe and back.
● Robertson portrays Philip Levin, the youngest of the Levin family who copes with his own innocent curiosity and growing anxiety in a world that seems to be collapsing around him, both at home and in the streets.
● Malis is Sandy Levin, the Levin's artistic teenage son who rebels against his family and his father in particular as his adolescence becomes entangled with his growing admiration for Lindbergh — a stance encouraged by his beloved Aunt Evelyn's guidance.
● Turturro portrays Rabbi Lionel Bengelsdorf, a conservative rabbi and a transplant from Charleston, S.C. where he gained his first synagogue pulpit and became a widower with the death of his affluent wife, seizes the reins of history to become a key figure in the emergent Lindbergh administration — despite growing opposition within the Jewish community as a whole.