The Simpsons Saw Richard Branson Self-Indulgent Space Spectacle Coming
With over 30 years on television, the FOX animated series The Simpsons have a knack for becoming the current pop culture incarnation of Nostradamus predicting some of history's biggest and maybe some not-so-biggest events depending on who you ask. Arguably the biggest ones are Disney's acquisition of FOX in the season 10 episode "When You Dish Upon A Star" in November 1998 that came to fruition in March 2019 and the presidency of Donald Trump in the season 10 episode "Bart to the Future" in 2000 that came to fruition in 2016. Some of the predictions come out of common sense like the 2003 tiger attack on Siegfried and Roy or in this case the space journey of billionaire and Virgin Galactic founder Richard Branson into space on July 11th, which was predicted in the season 25 episode "The War of Art" that aired in March 2014.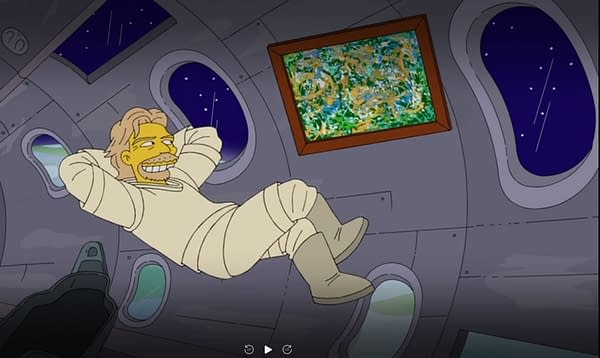 The Simpsons episode focused on art forger Klaus Ziegler, played by the late Max von Sydow, who boasts about his work to Lisa Simpson (Yeardley Smith), claiming that his forgeries "give pleasure to people all over the world" as we begin to see those who appreciate the pieces and among the admirers, an animated version of Branson in space admiring a painting from within his spaceship. During Branson's actual journey, he rocketed to sub-orbital space in an altitude of 53 miles having the time of his life enjoying weightlessness on his VSS Unity rocket plane before returning to earth.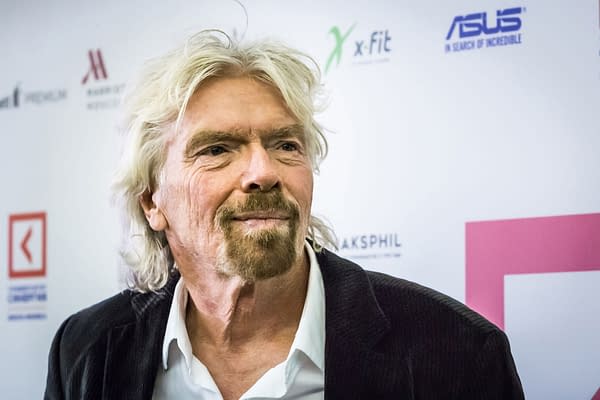 "It was the complete experience of a lifetime," Branson said. "Now looking down at the spaceport, congratulations to everybody for creating such a beautiful plane and all the hard work for getting us this far." He was competing with Amazon conglomerate Jeff Bezos, who is heading up to space on July 20 to mark the 52nd anniversary of the Apollo 11 moon landing. The Simpsons air Sundays on FOX.

Bleeding Cool TV on Instagram: For all of the stuff too random and bizarre to make the site, make sure to follow us on Instagram (with an official launch on June 19): Bleeding Cool TV (@bleedingcooltv).
BCTV Daily Dispatch: For a look at what's going on across the television and streaming landscape, sign up for Bleeding Cool's daily email round-up of the news you need to know here.