Posted in: TV | Tagged: chinese science fiction, Liu Cixin, TenCent, The Three-Body Problem
---
The Three-Body Problem E26 Review: Science Grandma's Lack of Closure
The Three-Body Problem Ep. 26 concludes Science Grandma's time in the Cultural Revolution but shows the lingering trauma in her life.
---
Episode twenty-six of The Three-Body Problem completes the story of Science Grandma Ye Wen Jie's (Chen Jin) time at the Red Coast base. Now in custody, she's interrogated by General Chang (Lin Yong Jian) and watched by the generals and Wang Miao (Edward Zhang).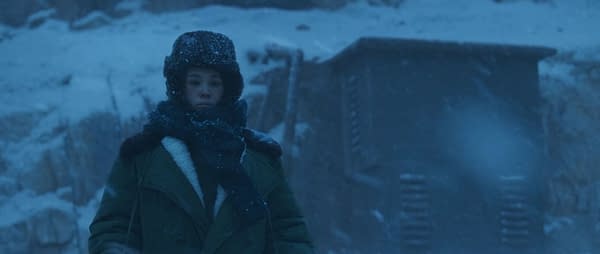 The Three-Body Problem's First Murders
Back to 1979. Political commissar Lei Zhi Cheng (Zhang Fan) had a secret program installed on the computer system and discovered a copy of the alien signal the base received. He confronts her and tells her that she could have brought disaster to the world, not knowing she already sent a reply. Lei offers to cover up what she did for the sake of her husband Yang (Tu Song Yan) and their unborn child, but she believes he wants the credit of being the first man in history to discover an alien signal from space. This leads her to murder Lei and makes it look like an accident during an equipment check where she cuts the heavy rope that he was using, with her husband as collateral damage when he unknowingly goes down the cliff on the same rope to back Lei up.
Ye claims she felt justified in committing the murders because she was in service to a greater cause, not realising that this makes her no different than the teenage Red Guard who destroyed her family. Nobody suspects the deaths were foul play nor thinks she's a suspect since she and Wang were a happy couple.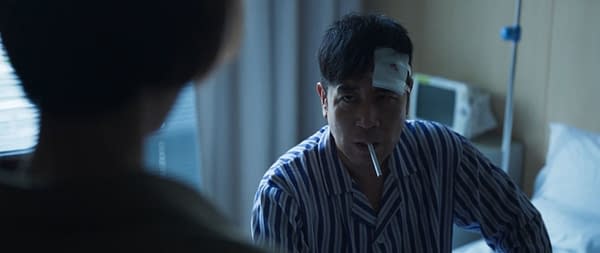 Meanwhile, Shi Qiang gets his blood test back after getting hit by radioactive elements from the nuclear bomb he shot. The results are not good. He tells Xu Bing Bing not to tell Wang Miao after he sends him to watch Science Grandma's interrogation so he can tell him everything later.
A Peaceful Chapter in Science Grandma's Life
Ye Wen Jie settles back into her old routine until one day in 1980, she's told the security rating at the base has been downgraded, and a group of local kids from the local village have trekked all the way to see her. They want to ask her for science lessons so they can pass the university entrance exams. Ye is surprised that students don't need letters of recommendation for university and entrance is open to all now, a sign of the Cultural Revolution coming to an end and true equity coming to society. Eventually, she starts teaching Physics to all the kids from the village in her room at the base since she's still not allowed to leave.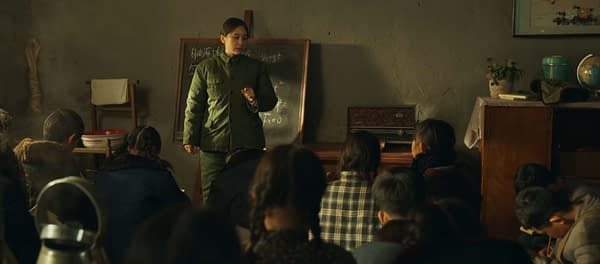 When she goes into labour, she ends up at the village hospital because the base isn't equipped to deal with that. She nearly dies due to her ill health, and the local villages show up to donate blood that saves her life. Without knowing, she's become a beloved member of the community after teaching their children. She ends up living in the village to recover and finds real warmth and community for the first time in her life.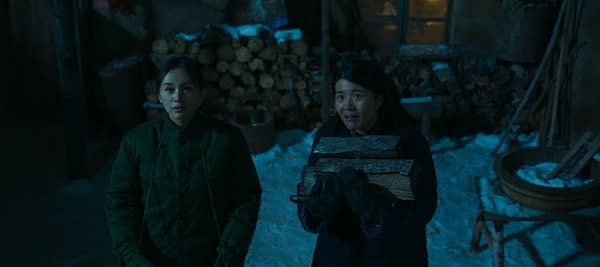 This part of her story could almost be a separate movie about a woman in the Cultural Revolution who finds some peace living amongst simple farming folk in a rural town. All this would be more heartwarming if we didn't remember that she murdered two men in cold blood.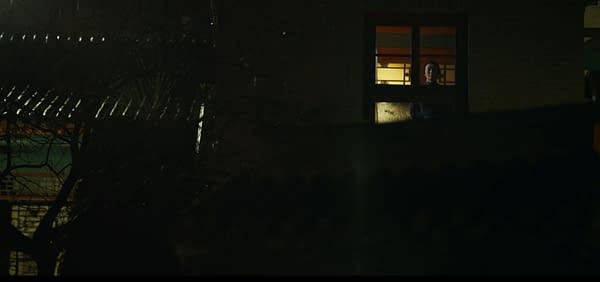 A Lack of Closure
Eventually, Ye Wen Jie and her father are rehabilitated, and she's allowed to return to life in Beijing, inheriting her father's backpay and offered a professorship at Xinghua University, where she will teach until her retirement. She's still trying to make sense of what happened to her and her family and finds her mother (Pang Xiao Ling) now recovered and married to a minor academic. The meeting is affable enough but superficial before her mother's new husband tells her that she really doesn't want to see Ye again. That's how trauma continues, unacknowledged, suppressed, and denied. Shao Lin won't admit that her renunciation of her husband led to his death and prefers to move on, claiming that she and her daughter were victims of his stubbornness and refusal to admit his guilt in believing in decadent bourgeois science. Ye is left with betrayal and unresolved rage.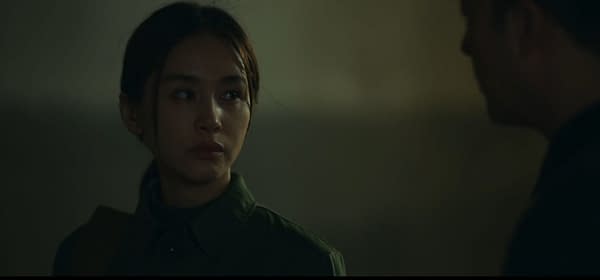 The Missing Piece of the Story
Of course, what's missing from the show is her father's show trial and the struggle session where his wife renounced him. He was beaten to death in front of her, leading to her mental breakdown and Ye Wen Jie getting sent up north to the tree farm, which eventually led to her betrayal and Red Coast base. Aside from seeing her mother again, Ye also finds the teenagers who beat her father to death, now women her age. They're leading miserable lives, worse off than her. One of them is dead, another lost an arm in the fight, and they're all lost, traumatized, and bewildered at their abandonment by a cause they thought they were part of, only to find history has left them behind to lives of misery. All these scenes were apparently filmed by the production but left out of the show due to censorship. It would have provided a more complete portrait of what drove Ye Wen Jie to do what she did.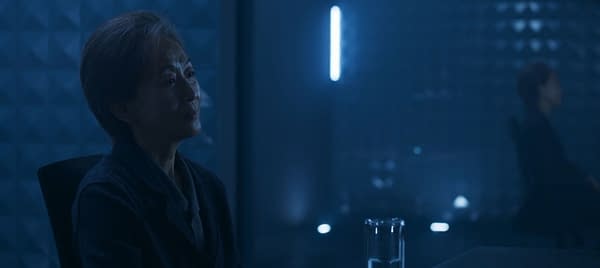 The Real Heart of The Three-Body Problem
The Three-Body Problem may be author Liu Cixin's rumination on the Fermi Paradox, alien invasion, and Hard Science Fiction, but at the story's centre is his commentary on the Cultural Revolution as the root of the story. There have been many books about the Cultural Revolution, but this is the first time it provides the grounding to a Science Fiction story. It's really about how the trauma of the Cultural Revolution drives one woman to betray the human race to an alien invasion, and everything that happens in the trilogy, the events of the next few centuries that impacts the entire universe, is all down to her one act of betrayal in reprisal for the betrayals she suffered.
---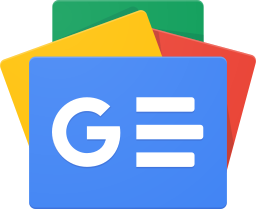 Stay up-to-date and support the site by following Bleeding Cool on Google News today!