Posted in: TV | Tagged: chinese science fiction, Liu Cixin, TenCent, The Three-Body Problem
---
The Three-Body Problem Episode 25 Review: A Nuke to the Face
The Three-Body Problem Episode 25 goes truly insane as mayhem erupts into a shoot-out & then a stand-off involving a homemade nuclear bomb.
---
Episode twenty-five of The Three-Body Problem comes in three segments, and there's real action this time, which often feels like a surprise when most of the story is cerebral and talks about hard science. But anyway, it's following the order of events in Liu Cixin's book faithfully, so that's how it's going to be.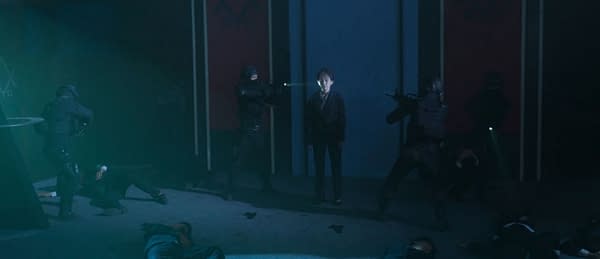 First, we get to the end of last week's cliffhanger in Science Grandma Ye Wen Jie's origin story at the Red Coast base. She received a transmission from an alien civilization imploring, "Don't answer. It is your luck that I received your message. Do not answer. If you do, my world will know where yours is, and your world will be conquered." So what's a gal to do? Why… send the full package over with Earth's message inviting the alien civilization to come help clean up Earth! Then she erased records of the message or her reply.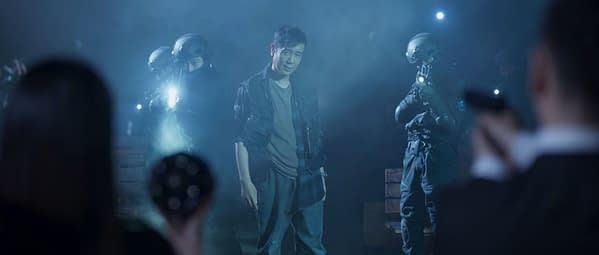 Back to the Earth Trisolaran Organisation meeting, which, for Wang Miao (Edward Zhang), is the recruitment meeting from Hell since they expect him to join up or get murdered. He asks Science Grandma (Chen Jia) why they want his research into nanotechnology to stop. She explains that his work would lead to nanomaterials being used to build a space elevator to an orbital space station that would be a staging post in the war against the invading Trisolarans and other weapons. The unspoken threat here is that if he refuses to stop his research, they would kill them right there. He tells her that even if he stopped, someone else would continue the work anyway.
It's Not The Three-Body Problem without a Nuclear Standoff
Then all hell breaks loose when Shi Qiang and a whole squad of military commandos burst in from all sides, setting off stun grenades. Things look like a level on Call of Duty: Modern Warfare as a shootout and total mayhem ensues. Xu Bing Bing pops up and pulls Wang Miao as far away from the chaos as possible, obviously under orders from Shi Qiang.
Shi Qiang declares that since the ETO have declared themselves the enemies of humanity, normal rules of warfare and the law don't apply to them. He and the soldiers are willing to do anything to them if they don't surrender. Chen Xue holds up an orb that she tells him is a homemade nuclear bomb and threatens to detonate it if they don't let Science Grandma go.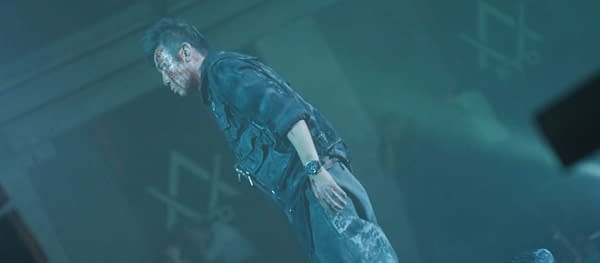 So what does Wang Miao do in a Mexican standoff? Why, he shoots the nuclear bomb in Chen Xue's hand before she can detonate it, of course. Army snipers outside take out the other two henchmen holding similar devices, but the external explosives on Chen Xue's device blow her to pieces without a nuclear explosion. It also kills the people standing next to her. Wang Miao glimpses a burned body where Shi Qiang stood before Xu Bing Bing drags him out away from the radioactive materials scattered in the hall from the explosion.
Then Shi Qiang gets up, with the body Wang Miao saw being an ETO henchman who took the blast in front of him and fell on top of him. He's covered in blood and looks like the demon he's been accused of being, and he looks really pissed. He screams at the remaining henchmen to drop their guns, with the soldiers ready to shoot down anyone left with a gun. Knowing it's all over, Science Grandma orders her people to stand down and give up. All of this is adapted verbatim from the book with minor additions.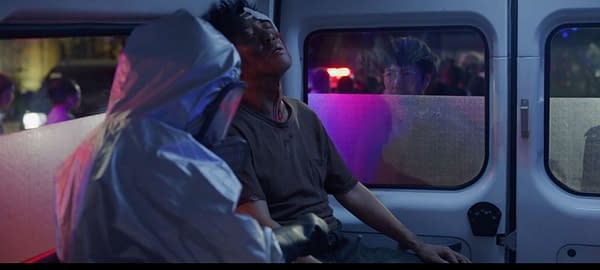 What's not from the book is the aftermath: Wang Miao checks in on Shi Qiang as he's getting patched up and driven away in an ambulance. Da Shi is all laughs to reassure him. "I shot a nuclear bomb. Think I got bragging rights for the next ten years?" "I think you have bragging rights for life," says Wang Miao, forever grateful he stormed in to save his life with a whole platoon of soldiers. Bros forever. As the ambulance drives him off, the EMT reminds Shi Qiang that it's not the shrapnel but the radiation that will kill him. The dead henchman's body may have shielded him from the explosion, but radiation goes right through bodies. So that's not good.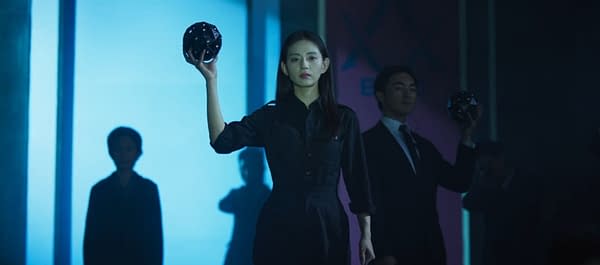 The Short, Tragic Arc of Chen Xue
This episode sees the last of Science Grandma's niece Chen Xue, a character created for the show. Ye Wen Jie's sister died in her teens during the Cultural Revolution in the book. She survived long enough to have and abandon her daughter Chen Xue. Chen Xue's abandonment issues drive her to stick to her aunt and become a fanatic. Vian Wang manages to play both sides of the character: the devoted niece and the ruthless protector/assassin.
Chen Xue provides four scenes that are pivotal to the story: two not from the book, where she coldly murders a hitman to protect Shen Yu Fei (Li Xiao Ran), and another where she just as coldly murders journalist Mu Xing (He Du Juan), another character not really in the book with an arc created for the show, a scene where she reminds Science Grandma to delete the files on her computer that she puts in the trash icon that will prove pivotal later, and the scene where she threatens Shi Qiang and everyone at the ETO meeting with the nuke. In the book, the woman who holds the bomb is a nameless fanatic, but screenwriter Tian Liang Liang threads Chen Xue's scenes to give her a complete story arc.
Shi Qiang's bluff that he found her mother and has a letter from her follows the book but gives more emotional context to Chen Xue, a character that Ye Wen Jie inadvertently leads to her death, but she's not the first person whose death is on Ye Wen Jie's hands. The next phase of the story begins with Science Grandma's interrogation in custody. She starts by confirming she murdered two people at the Red Coast base: her husband, Chief Engineer Yang, and Political Officer Lei. Next stop? Episode 26… stay tuned!
---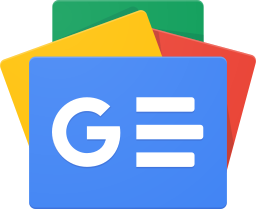 Stay up-to-date and support the site by following Bleeding Cool on Google News today!