The Umbrella Academy Season 2 Promotes Milk? Klaus, Allison Dancing
So with the Hargreeves (Ellen Page, Tom Hopper, David Castañeda, Emmy Raver-Lampman, Robert Sheehan, Aidan Gallagher, and Justin Min) clan off to prevent two apocalypses from happening starting July 31, we've been getting some great intel on Netflix adaptation of Gerard Way and Gabriel Ba's comic book series The Umbrella Academy. We know they ended up in 1960's Dallas, but Number Five (Gallagher) dumped them off at different points in time, with Five the last arrival and the first one in position to "get the band back together," so to speak. And that's before they get back to the present to deal with that apocalypse.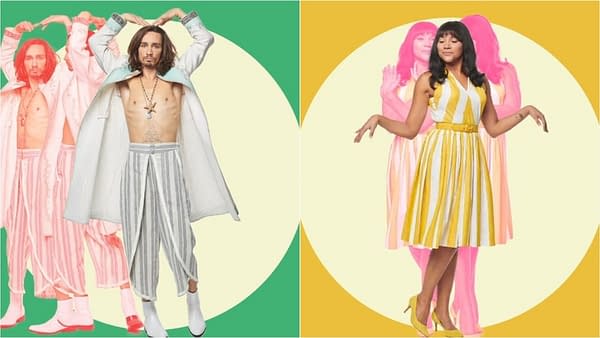 Joining them are Texas housewife Sissy (Marin Ireland); brilliant yet insane "chameleon" Lila (Ritu Arya); and devoted husband and natural-born leader Raymond (Yusuf Gatewood). Looking to put a stop to our heroes' plans? Three nasty, cold-blooded Swedish assassins (Tom Sinclair, Kris Holden-Ried, Jason Brydenwait). But still no trailer, at least not yet. What we did get was Sheehan's Klaus and Raver-Lampman's Allison offering up a little soft shoe is some very fine 60's fashion. Following those two tripping the light fantastic is an odd little promotional image of a pint of milk bookended by two pints of milk-like "something," with the tagline, "drink up if you wanna grow big and strong 🙂" Sure has a Mom (Jordan Claire Robbins), and we know that some of the family members started new lives while they waited for some kind of sign from the others. Take a look: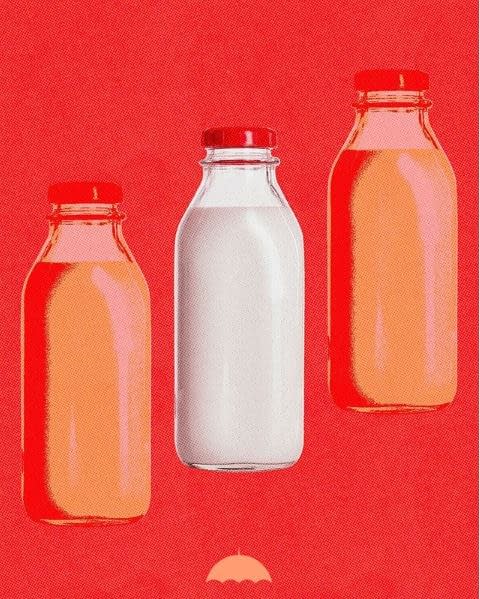 Five warned his family (so, so many times) that using his powers to escape from Vanya's 2019 apocalypse was risky. Well, he was right – the time jump scatters the siblings in time in and around Dallas, Texas. Over a three year period. Starting in 1960. Some, having been stuck in the past for years, have built lives and moved on, certain they're the only ones who survived. Five is the last to land, smack dab in the middle of a nuclear doomsday, which – spoiler alert! – turns out is a result of the group's disruption of the timeline (déjà vu, anyone?). Now the Umbrella Academy must find a way to reunite, figure out what caused doomsday, put a stop to it, and return to the present timeline to stop that other apocalypse. All while being hunted by a trio of ruthless Swedish assassins. But seriously, no pressure or anything.