In an example of irony that we hope doesn't turn into foreshadowing, The Walking Dead fans were faced with a creepy example of "life imitating art" when a patient was diagnosed with coronavirus (COVID-19) at a hospital that shares the same name with the one Rick Grimes (Andrew Lincoln) woke up in to start the comic book and television sagas.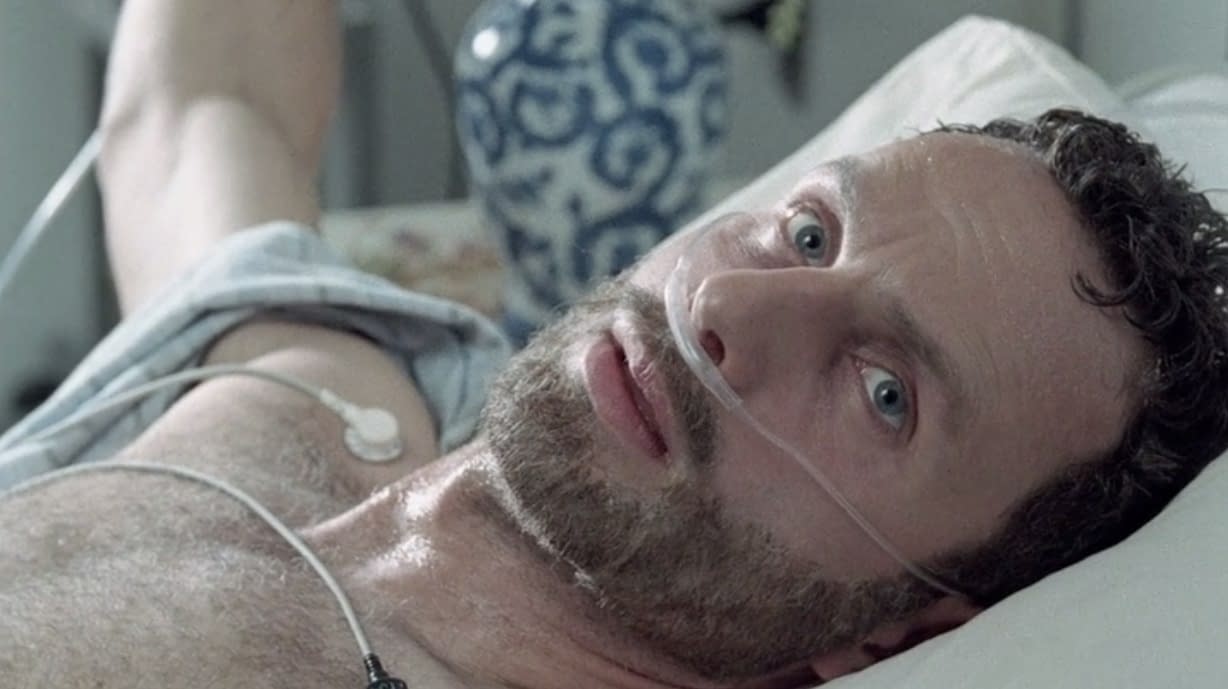 While Harrison Memorial Hospital (HMH) was the name of the medical facility on both page and screen, the hospital in question is based in Kentucky so the edge goes to comic book universe this time (the television series started out in Atlanta). Here's a look at what the hospital had to say regarding the diagnosed patient, via an official statement:
"HMH has had COVID-19 screening in place since early January 2020 as mandated by the Centers for Disease Control. At any point of entry within HMH, all patients are screened for the potential risk. The patient presented with flu-like symptoms to our facility. At that time patient did not meet KDPH health screening and was treated for the presented symptoms.

When symptoms did not subside, the patient returned. Further tests were completed, KDPH was notified, and KDPH determined the patient did not qualify for testing. Despite the patient not meeting COVID-19 screening criteria, HMH clinicians made the determination to admit the patient to the hospital due to the patient's condition and was admitted into a negative pressure isolation room. From there, the patient was transferred to a tertiary care facility."

In the following promo and preview images for "Walk With Us", our heroes look to be in even worse danger. Alpha (Samantha Morton) has Negan (Jeffrey Dean Morgan) and a legion of Whisperers on the hunt for our scattered survivors – and what looks like a Negan-Aaron (Ross Marquand) face-off – or is something else at play?
"The Walking Dead" season 10, episode 12 "Walk with Us": With Negan's help, Alpha and the Whisperers attack Hilltop.

When AMC's The Walking Dead returns for its second-half of season 10, our group of survivors are trapped… some in the confines of a cave filled with walkers… others, in a spiral of suspicion and grief — all orchestrated at the hand of Alpha, who continues to prove the Whisperers are always watching and one step ahead of the communities. Through this conflict and all they've lost, a few still hold onto hope, especially Eugene, who believes the mysterious voice he spoke with on the radio may lead to their world getting bigger once again.

But with the Whisperer War upon them, the collective communities must come together and possibly sacrifice all they have to find a way to silence the Whispers once and for all. Otherwise, Alpha will ensure they face a certain doom.
Enjoyed this article? Share it!