"The Walking Dead" Spinoff: AMC Releases First-Look Images [PREVIEW]
While the cast and crew of AMC's The Walking Dead roll along with their deep-dive production-wise on the tenth season, life in the franchise's universe has become a lot like the NFL: neither have off-seasons anymore. With a strong ensemble cast (and a "Big Bad" fronted by Samantha Morton in an award-earning turn as Whisperers leader Alpha) and richly layered writing, showrunner/executive producer Angela Kang did the near-impossible: made the show feel fresh and dangerous again.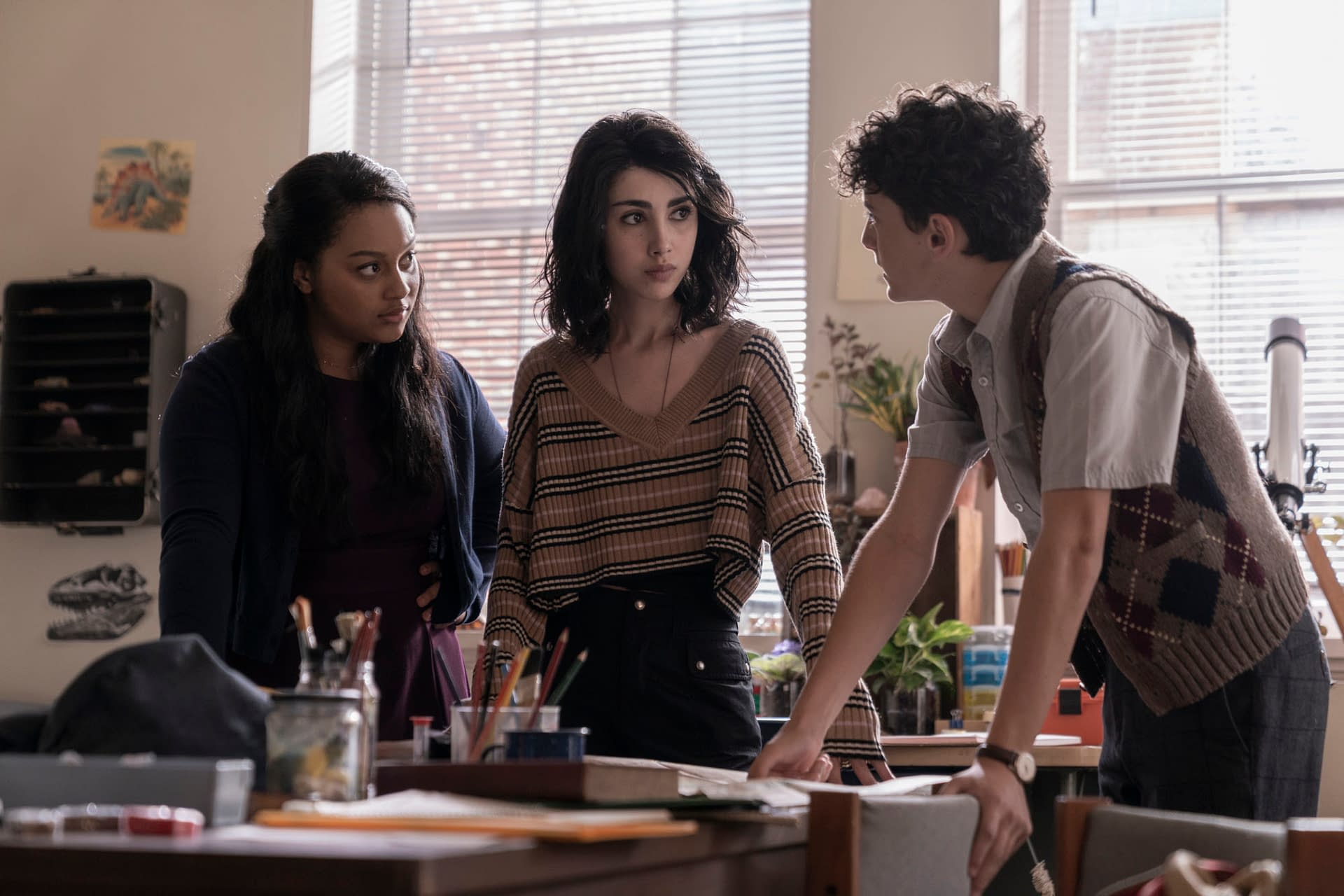 While work continues on that side of the Walking Dead universe rambles on, production is also underway on the upcoming The Walking Dead spinoff (no official title yet) as it readies for a Spring 2020 debut. But that doesn't mean there isn't a little time for co-creators Scott M. Gimple and showrunner Matt Negrete as well as cast members Aliyah Royale, Alexa Mansour, Annet Mahendru, Nicolas Cantu, Hal Cumpston, and Nico Tortorella to visit this year's New York Comic Con (NYCC) for the show's first panel (…and more?).
But that doesn't mean we have to wait until then for "breaking news," with the fine folks at AMC releasing the first set of preview images – which you can find above and below: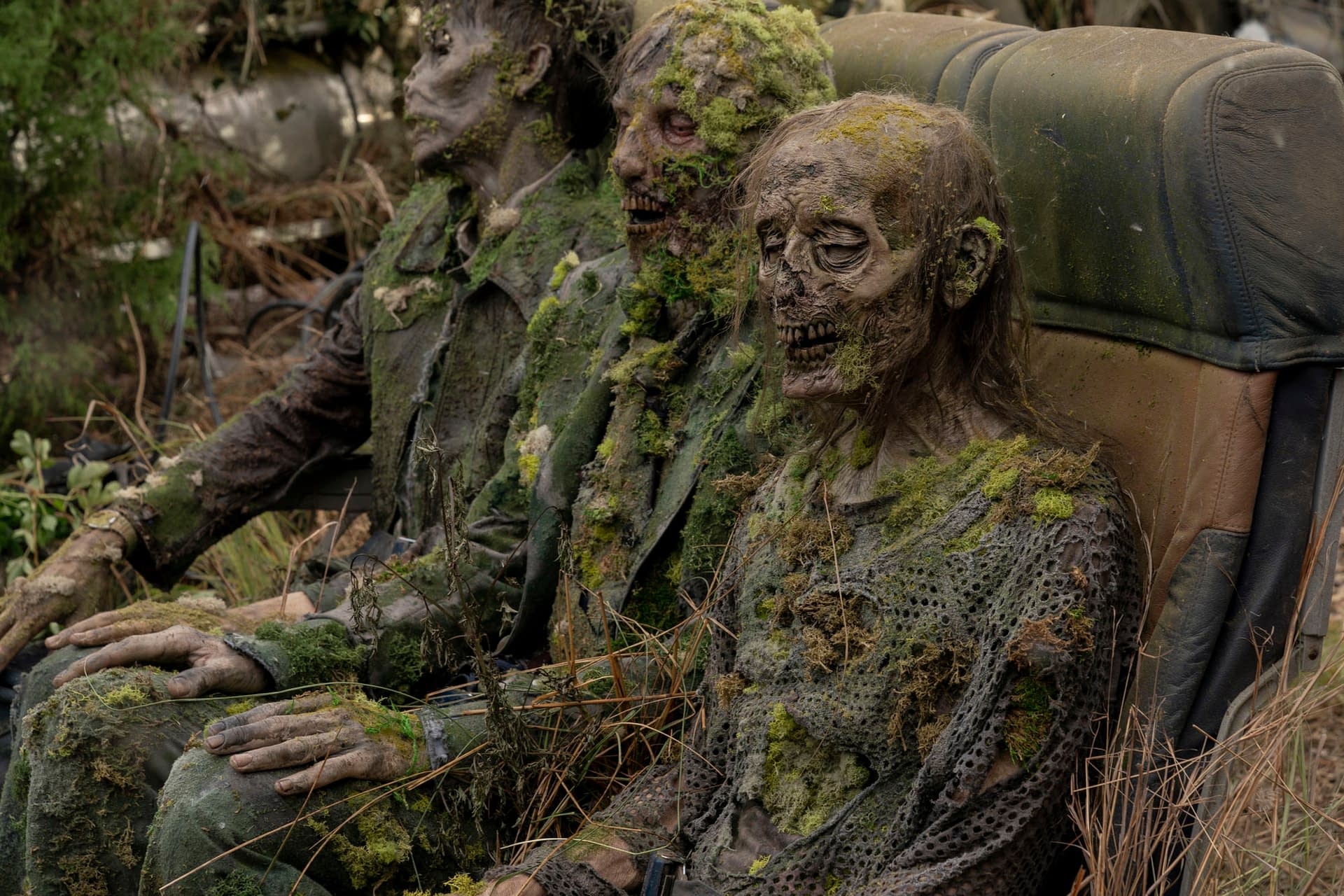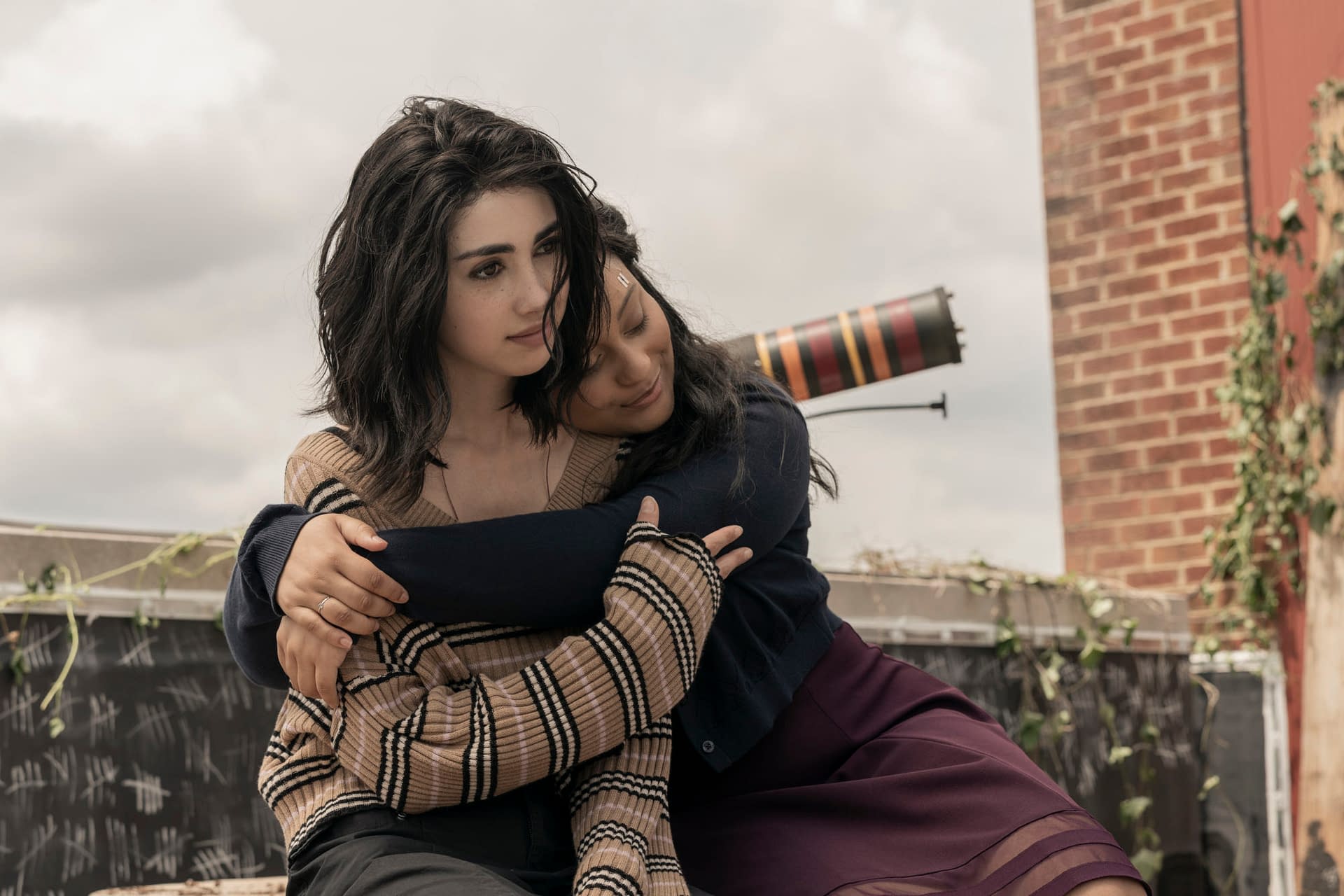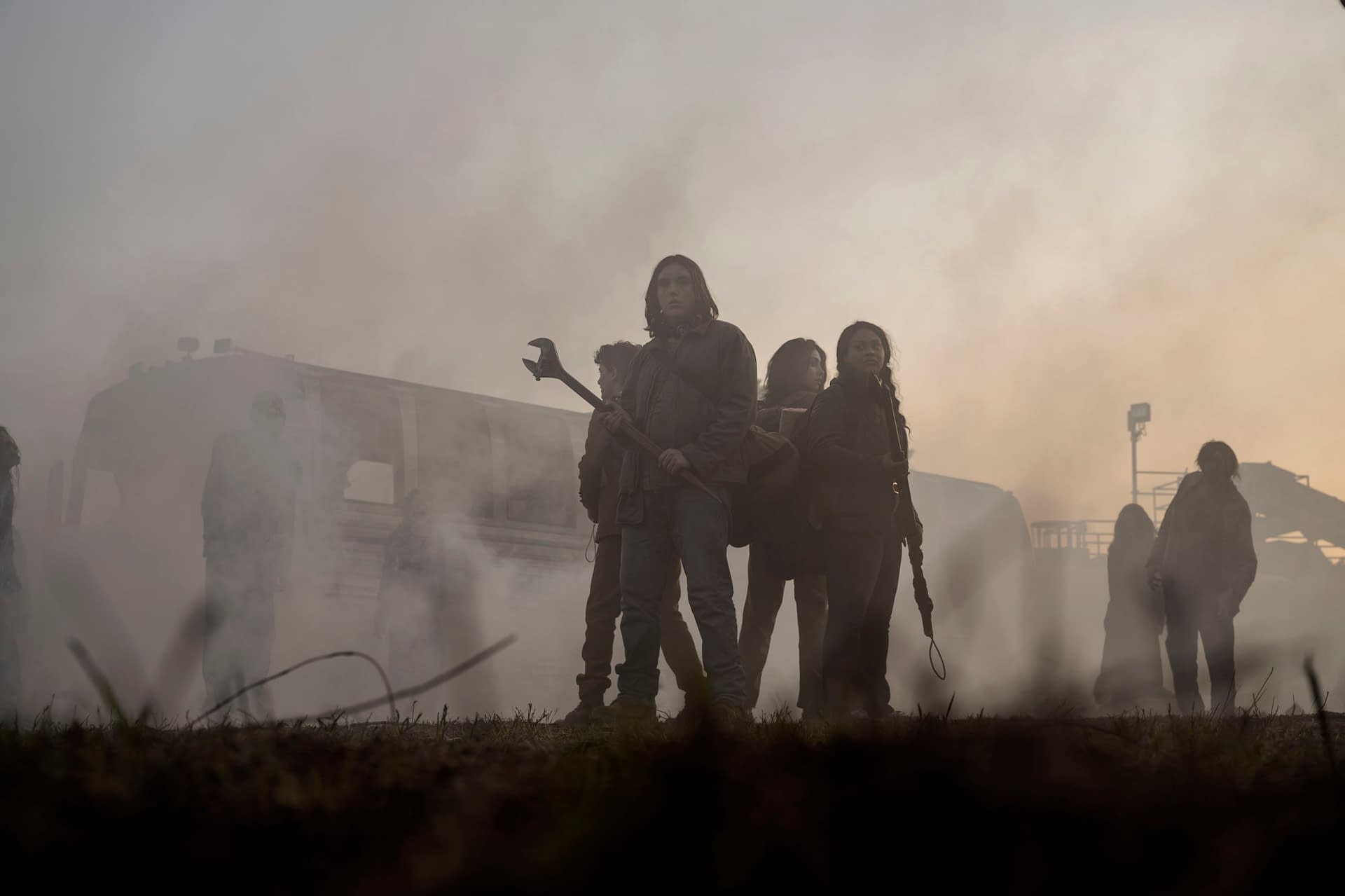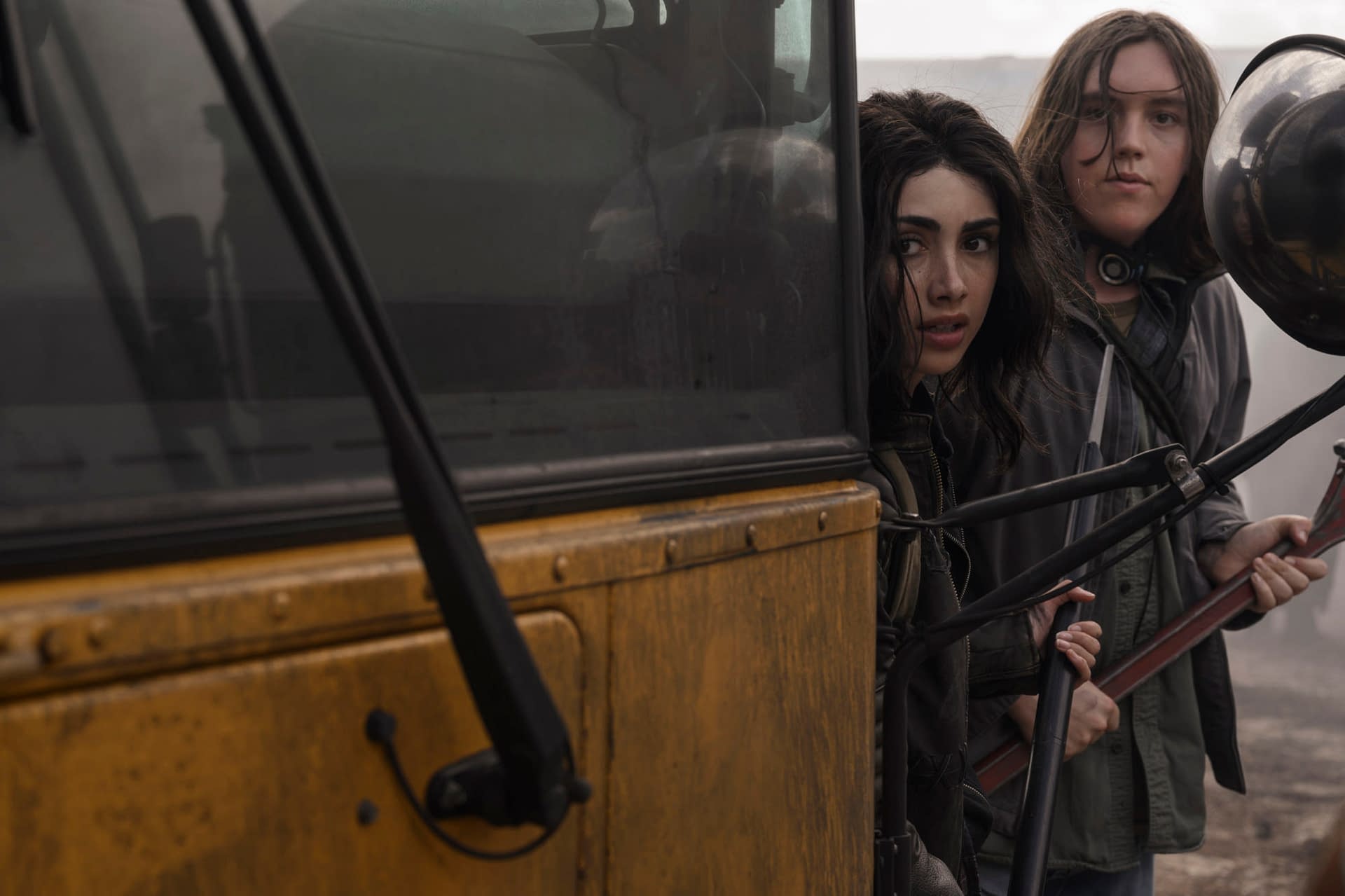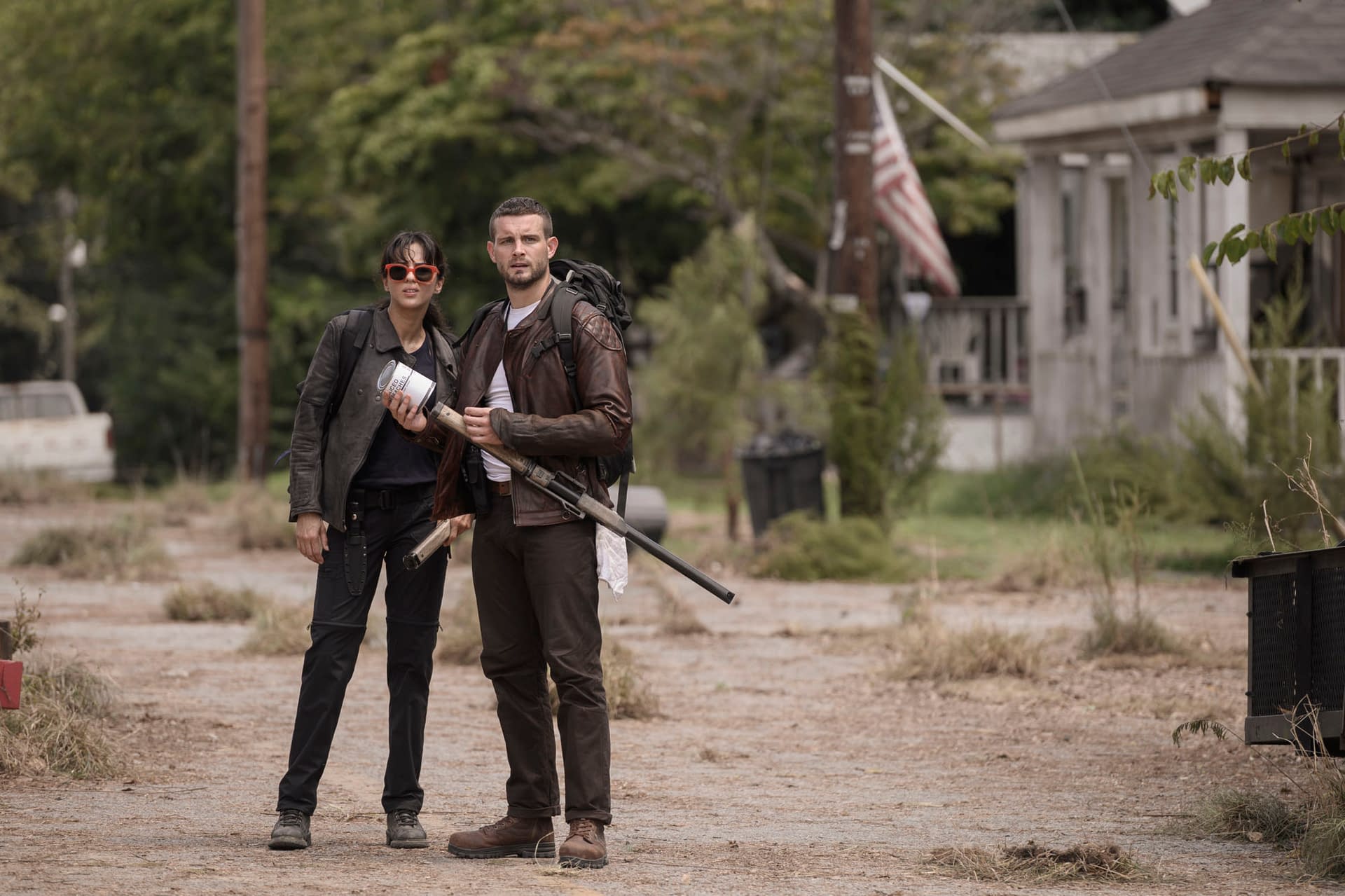 https://youtu.be/vP0UD2QKmEM
The third series in a franchise that includes global hit series The Walking Dead and Fear the Walking Dead will feature two young female protagonists and focus on the first generation to come-of-age in the apocalypse as we know it. Some will become heroes. Some will become villains. In the end, all of them will be changed forever. Grown-up and cemented in their identities, both good and bad.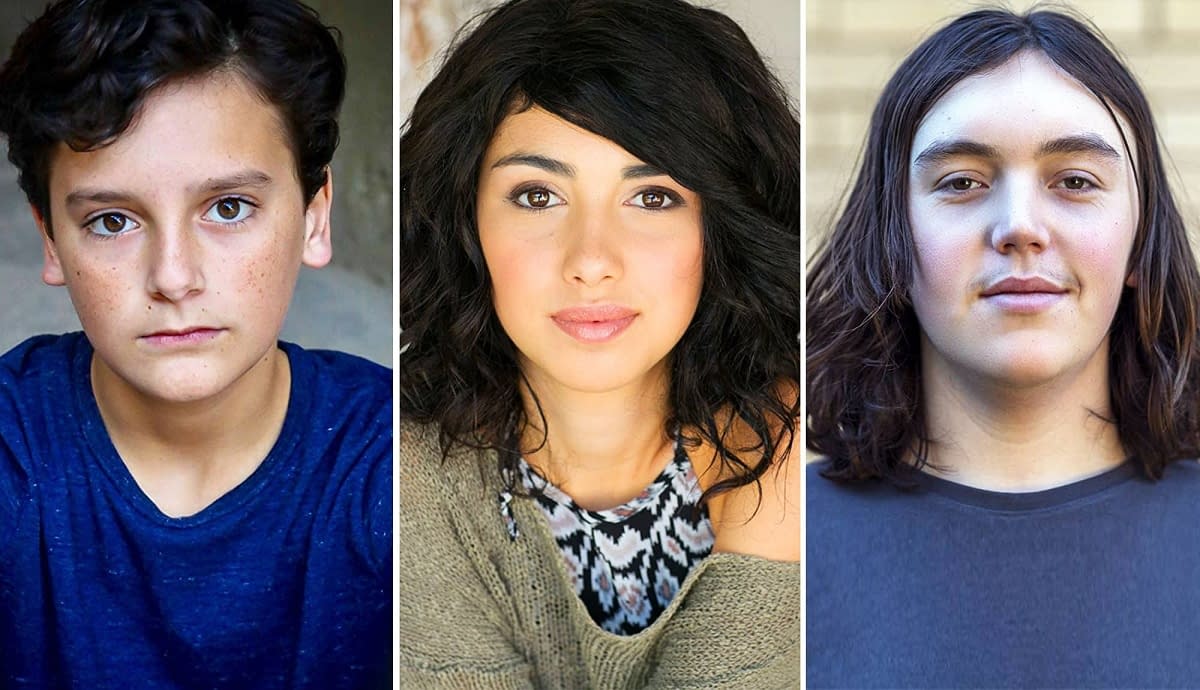 The Walking Dead spinoff series (co-created by TWD CCO Scott M. Gimple and showrunner Matt Negrete and set to be directed by Jordan Vogt-Roberts) stars Alexa Mansour (Madame Secretary), Nicolas Cantu (The Good Place), Hal Cumpston (Bilched), Annet Mahendru (The Americans), Aliyah Royale (Major Crimes), Nico Tortorella (Younger), and Joe Holt (The Tick, Scandal). In this next chapter of the Walking Dead universe, which follows two female protagonists with a focus on the first generation to come-of-age in the zombie apocalypse.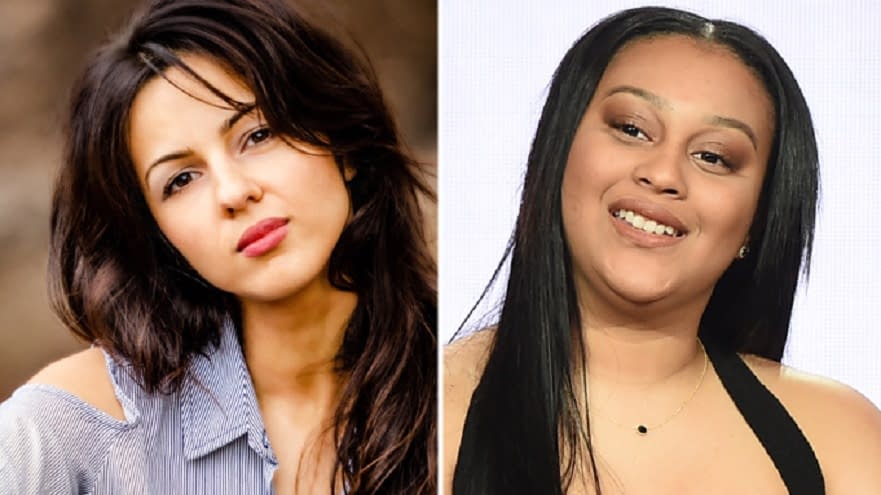 Mansour's character is a good-natured rule breaker who lives for today. She is likable and funny on the outside but sad on the inside. Cantu's character is small for his age in addition to being friendly and an old soul. He also has a black belt in karate. Cumpston's character is big for his age. He is a shy loner that scares some kids, but he hates the fact that he scares people.
Mahendru has been cast in the role of Huck, while Royale will portray Iris – though not much else is known about their characters. Tortorella's Felix is an honorable man of his word who isn't afraid to fight for others' safety and acceptance. Holt's Leo Bennett is a solid family man and respected professor with a generous heart and unwavering optimism for the future. He'd risk his life to save the people he cares about.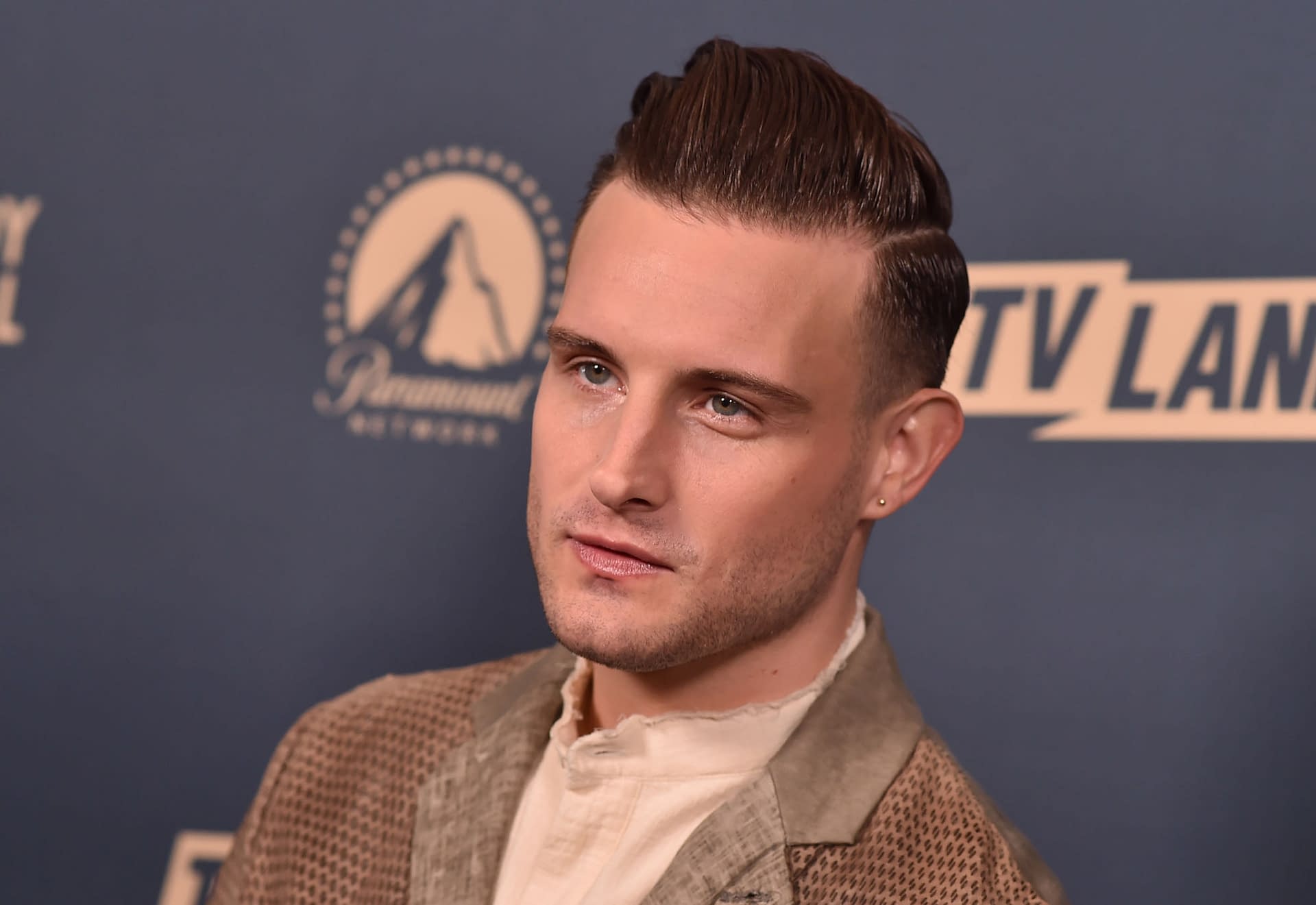 The Walking Dead is a story that started 10 years ago with one man trying to find his family. That family grew and gradually communities took shape. They fought and survived, thrived and gave birth to a new generation. It is a tale of humankind and there are more stories to tell.
It is now Spring, a few months after the end of Season 9, when our group of survivors dared to cross into Whisperer territory during the harsh winter. The collected communities are still dealing with the after effects of Alpha's horrific display of power, reluctantly respecting the new borderlines being imposed on them, all while organizing themselves into a militia-style fighting force, preparing for a battle that may be unavoidable.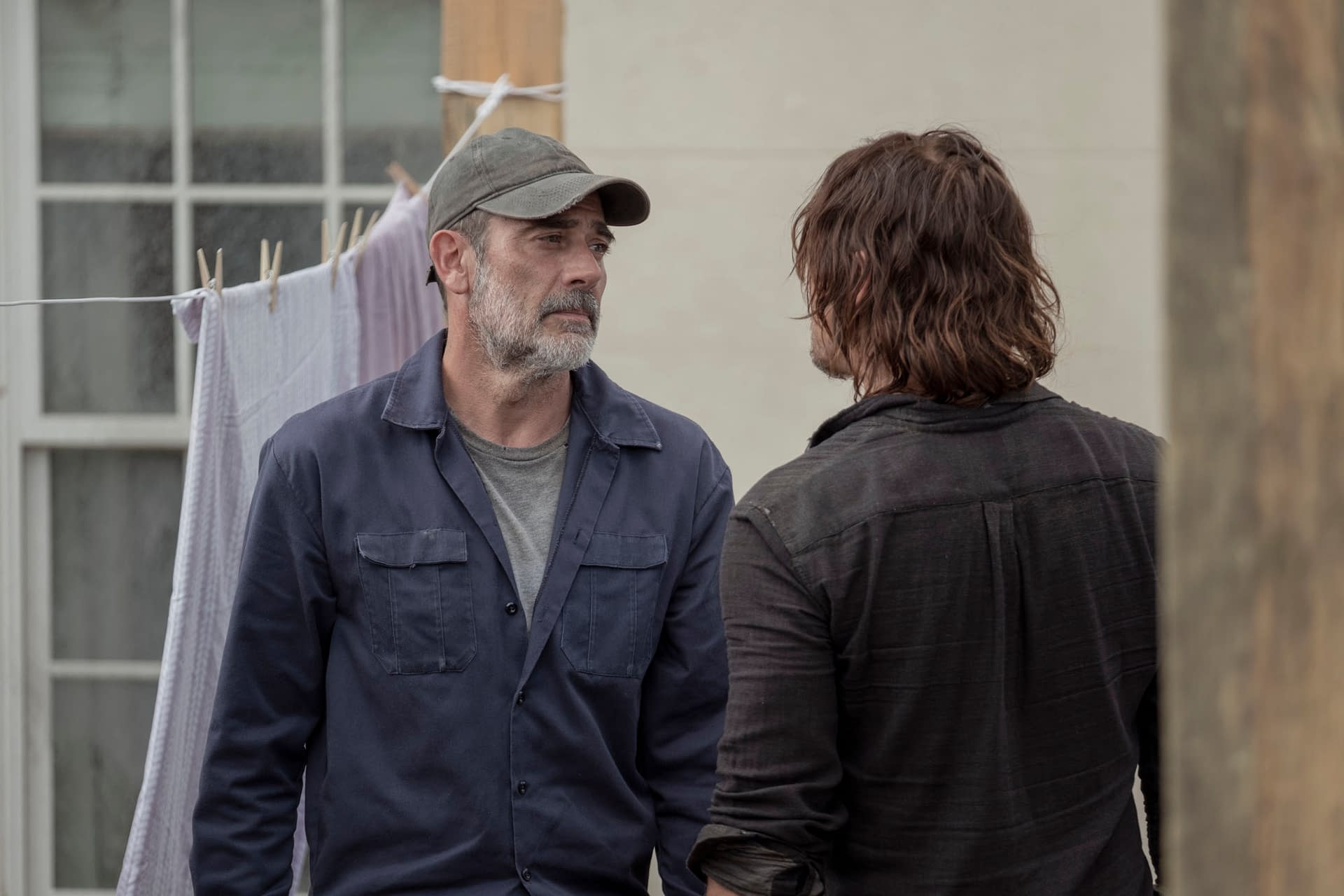 But the Whisperers are a threat unlike any they have ever faced. Backed by a massive horde of the dead it is seemingly a fight they cannot win. The question of what to do and the fear it breeds will infect the communities and give rise to paranoia, propaganda, secret agendas, and infighting that will test them as individuals and as a society. The very idea of whether civilization can survive in a world filled with the dead hangs in the balance.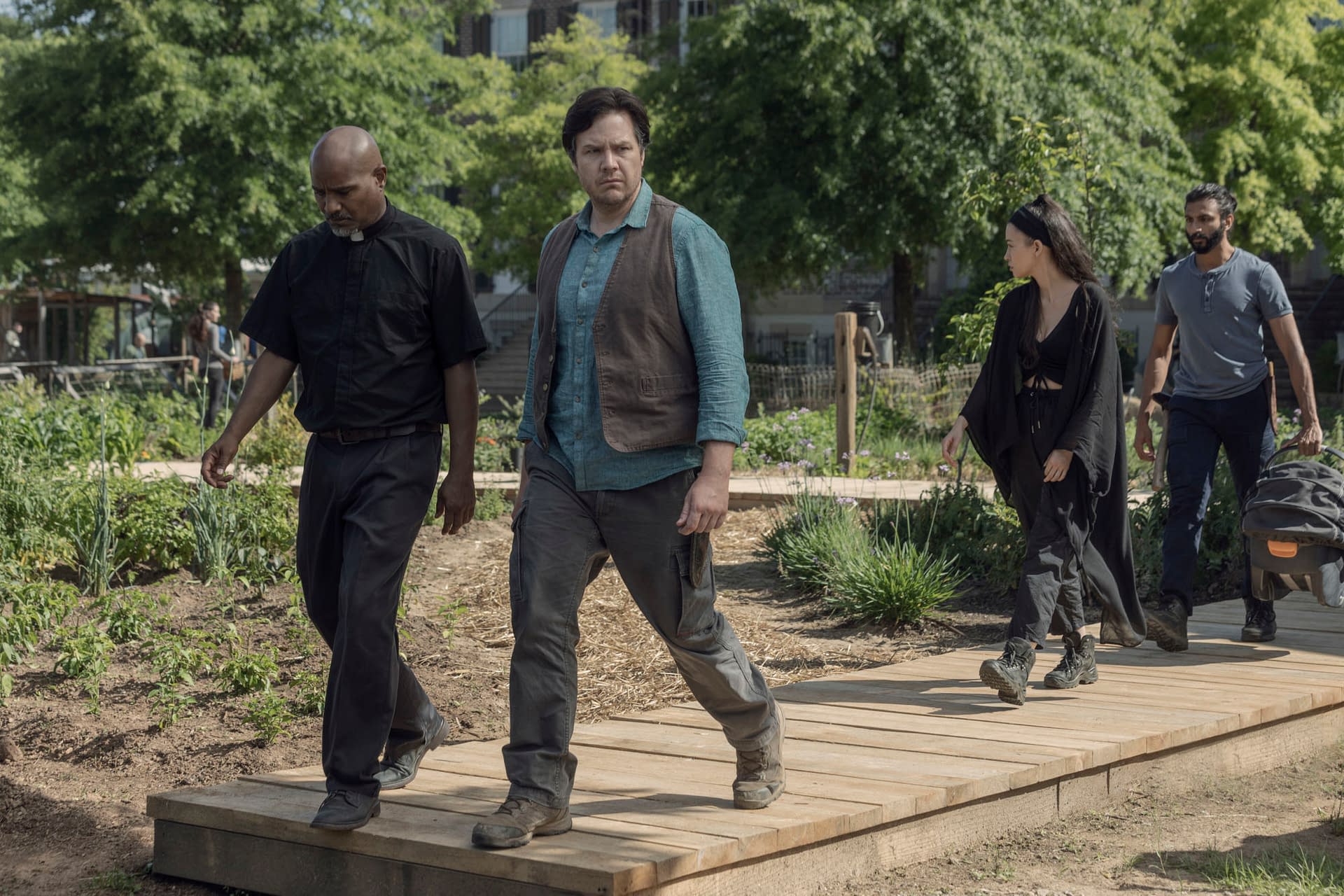 AMC's The Walking Dead returns for its tenth season on Sunday, October 6th.