The Walking Dead's Abraham, Eugene Ensure 'The Kids Are Alright' – Just Don't Tell Carol
Sometimes, there are those on-creen pairings that just work:
Cybill Shepherd and Bruce Willis… Michael Knight and KITT… Bert and Ernie.
If you're a long-time fan of The Walking Dead, you'd probably add Eugene (Josh McDermitt) and Abraham (Michael Cudlitz) to that list. But while their future post-walker apocalypse shenanigans were cut short by the business end of Negan's (Jeffrey Dean Morgan) "Lucille," viewers will get one more chance to see the duo together when McDermitt guest stars on this week's episode of Cudlitz's ABC series The Kids Are Alright.
While information on his role in the episode is being kept under wraps, Cudlitz broke the news of McDermitt's appearance via Twitter:
Meanwhile, the official The Walking Dead Twitter account from Skybound Entertainment was kind enough to tweet out some additional teases of their on-set reunion – and from the looks of things, it doesn't look like their in-front-of-the-camera chemistry has changed all that much since their Dead days: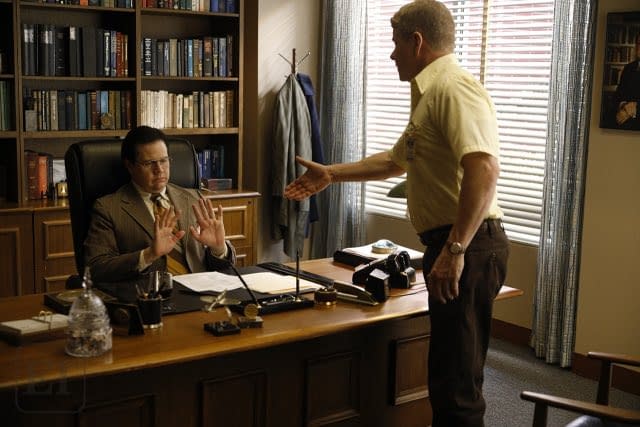 Now here's a look at Cudlitz's series, as well as an overview of this week's McDermitt-guesting episode "Mike's Award":
The Kids Are Alright season 1, episode 21 "Mike's Award": Peggy's competitive side kicks in when she learns that Helen's husband's professional accomplishments are getting high recognition, so she decides to get Mike into the limelight. Elsewhere, always seeking glory, Joey acts as Timmy's manager to make sure he performs his magic act at the Pioneer Day Carnival, while Eddie is determined to prove to Frank that the carnival games aren't all rigged. Written by Jim Brandon and Brian Singleton, and directed by Matt Sohn.
Stemming from ABC Studios, The Kids Are Alright is inspired by the childhood of series creator/executive producer Tim Doyle, who also provides the voiceover narration as older Timmy. Randall Einhorn also serves as executive producer and director for the series.
ABC's The Kids Are Alright stars Cudlitz as Mike Cleary, Mary McCormack as Peggy Cleary, Sam Straley as Lawrence Cleary, Caleb Foote as Eddie Cleary, Sawyer Barth as Frank Cleary, Christopher Paul Richards as Joey Cleary, Jack Gore as Timmy Cleary, Andy Walken as William Cleary, and Santino Barnard as Pat Cleary.
The Kids Are Alright airs Tuesdays at 8:30 p.m. ET on ABC.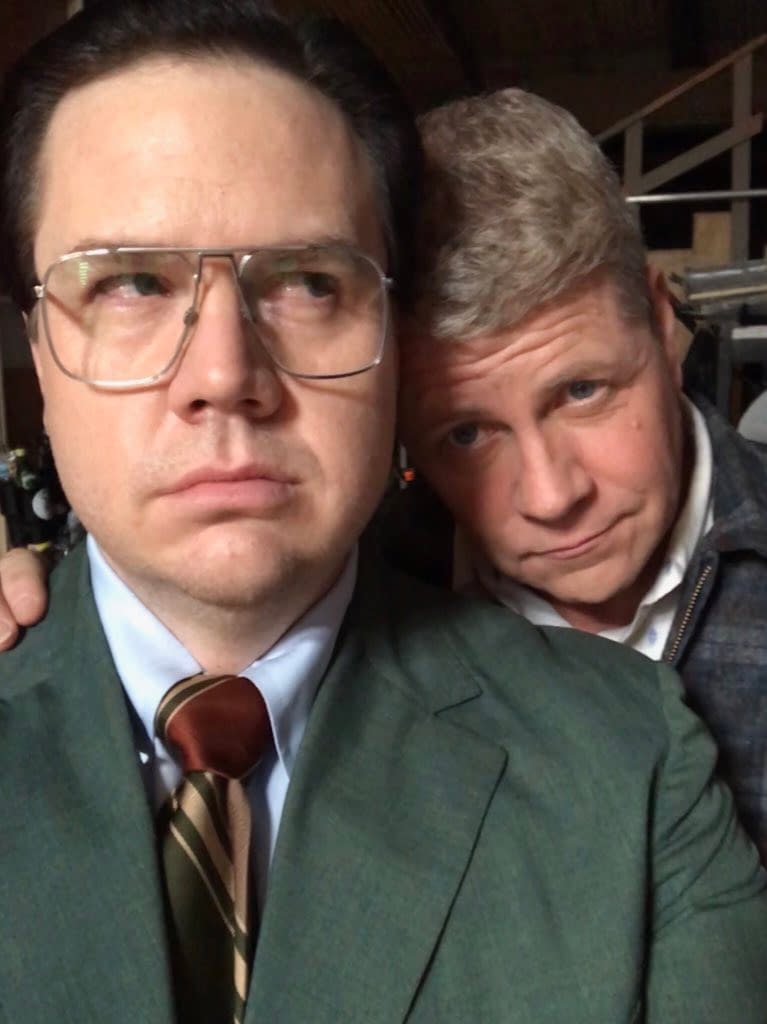 Meanwhile, fans of AMC's The Walking Dead are getting a second spinoff series in the TWDU: an original drama co-created by Scott M. Gimple, chief content officer of The Walking Dead universe, and Matt Negrete, who has been a writer and producer on The Walking Dead for the past five seasons and will be showrunner of the new series.
The third series in a franchise that includes global hit series The Walking Dead and Fear the Walking Dead will feature two young female protagonists and focus on the first generation to come-of-age in the apocalypse as we know it. Some will become heroes. Some will become villains. In the end, all of them will be changed forever. Grown-up and cemented in their identities, both good and bad.
Until then, Cudlitz will be returning to the directorial chair for the upcoming tenth season of The Walking Dead, with McDermitt returning to the cast. The Walking Dead is expected to return to AMC in October 2019, with filming underway later this month. Fear the Walking Dead returns for its fifth season on Sunday, June 2, at 9 p..m. ET – followed by the series premiere of NOS4A2.