"ThunderCats Roar!" – Meet Panthro: The Team's Main Muscle & Master Fixer [VIDEO]
Cartoon Network and Warner Bros. Animation's reboot of the feline-like alien heroes ThunderCats Roar! comes crashing onto Cartoon Network screens with "Exodus Part 1 & 2" starting Saturday, February 22, so you might be asking yourself, "Who are these strange feline-like characters being danced before my eyes?"
Well, the network's been doing its part to help with those answers with a video series "Who's Who" – starting with ThunderCats team leader, Lion-O, then followed by a look at Cheetara – super-speedster whose keen mind keeps her one step ahead of Mumm-Ra.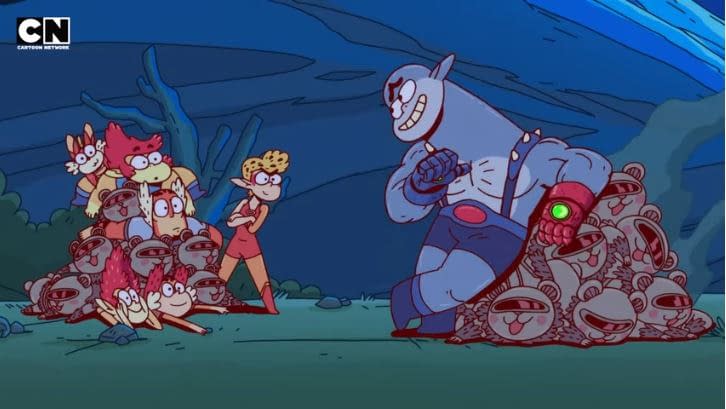 Next up, we've got Panthro – not only the team's muscle but also a master fixer.
How important is a skill like that? You know that expression "like a bull in a china shop"?
Imagine the five bulls for each ThunderCats member – and the "china shop" being pretty much anywhere they go:
Staying true to the original series' premise, Lion-O, Tygra, Panthro, Cheetara, Wilykat, and Wilykit — The ThunderCats – barely escape the sudden destruction of their home world, Thundera, only to crash land on the mysterious and exotic planet of Third Earth. Lion-O attempts to lead the team as they make this planet their new home. A bizarre host of creatures and villains stand in their way, including the evil Mumm-Ra, Third Earth's wicked ruler who will let nothing, including the ThunderCats, stop his tyrannical reign over the planet.
"ThunderCats Roar!" season 1, episode 1 "Exodus: Part 1 & 2" – Fleeing the destruction of their home planet Thundera, Lion-O and the ThunderCats land on the mysterious, dangerous, all-around awesome world of Third Earth! But their enemies, the Mutants of Plun-Darr have followed them and it turns out Third Earth already has a Mumm-Ra problem, can Lion-O learn the ropes of being a leader in time?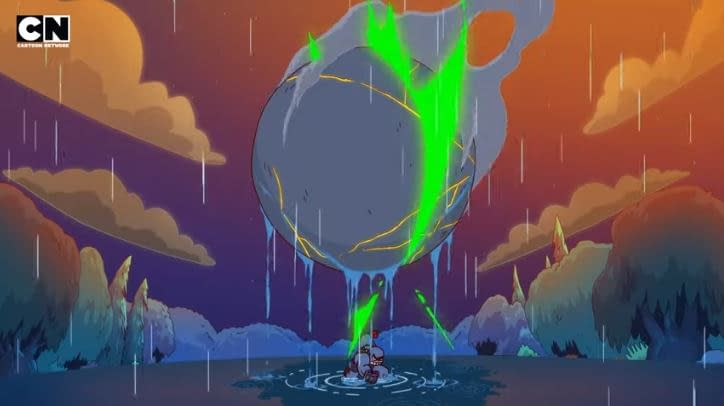 ThunderCats Roar! features Max Mittelman voicing Lion-O and WilyKat; Patrick Seitz as Tygra and Mumm-Ra; Erica Lindbeck as Cheetara and WilyKit; Chris Jai Alex as Panthro; Larry Kenney as Jaga; Trevor Devall as Slithe; Andrew Kishino as Jackalman; Jim Meskimen as Monkain; and Dana Snyder as Vultureman and Berbils.