Timeless 'The Miracle of Christmas': A Clockblocker's Guide to 'Timely' Toasts (Season 2)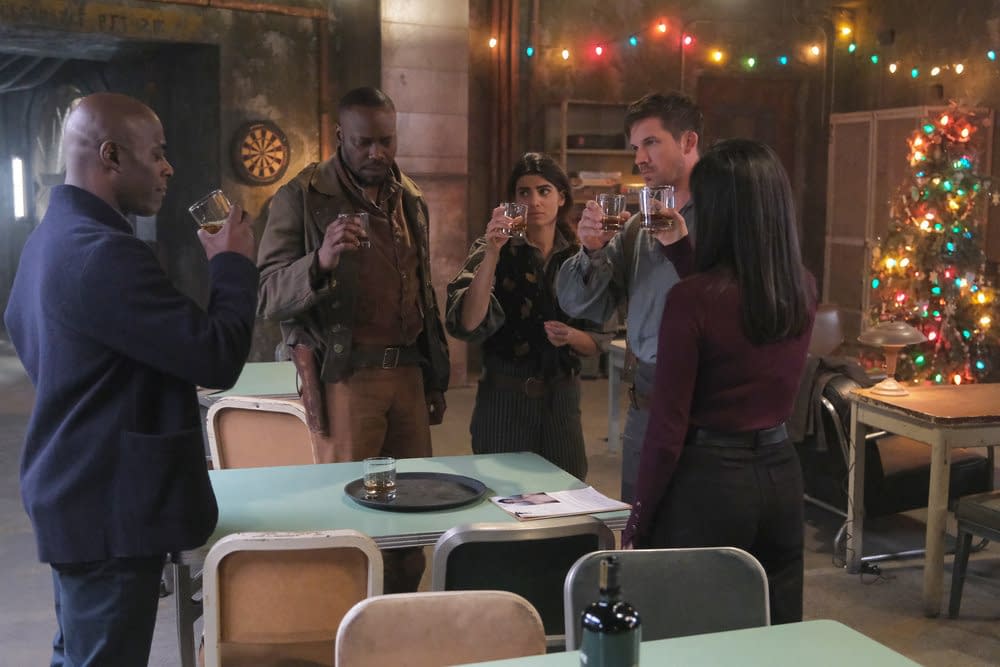 I hope you are ready for more, Clockblockers! As the stakes get higher, the drinks get stronger. We all needed an extra cocktail after that killer cliffhanger. Now that we've grown accustomed to watching Timeless with a drink in hand, expect a special treat just for "The Miracle of Christmas."
Season 2
Episode 1: "The War to End All Wars"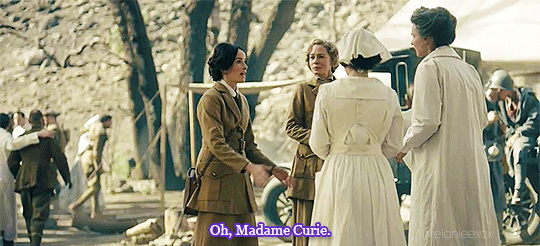 Episode 2: "The Darlington 500"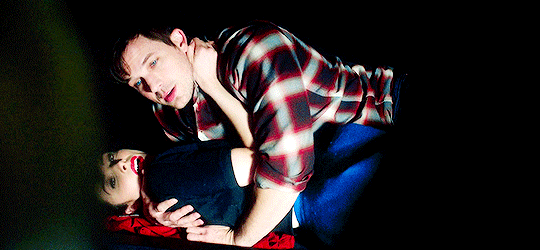 In the 1950s, race cars weren't the only things on fire. Maybe that's why some fans crave a cold beer to chase down that fireball…
Episode 3: "Hollywoodland"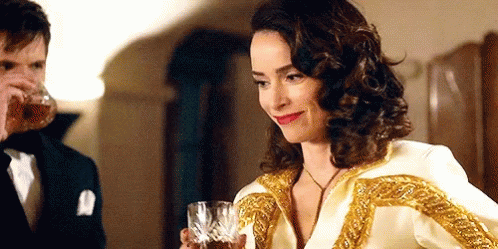 The Time Team gets glamorous in 1941. We vividly remember what happens once those glasses are empty ;) I'd say that climactic moment calls for a drink…or few.
Champagne is a classic unless you feel like something stronger:
Episode 4: "The Salem Witch Hunt"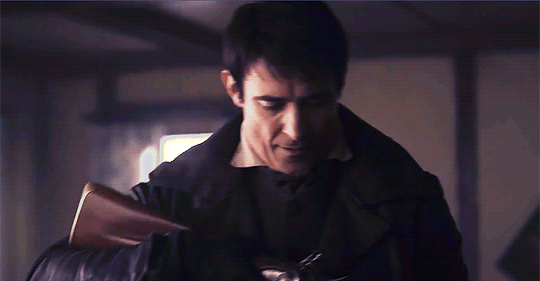 Flynn joins the team – locked and loaded. He lends a helping hand when Puritans accuse Lucy of witchcraft. If you're going to be on trial for nothing, might as well go out kicking…or with a kick.
Episode 5: "The Kennedy Curse"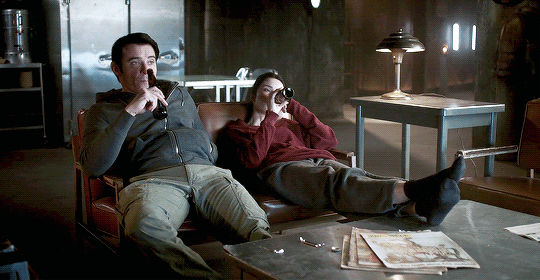 When young JFK hitches a ride to the present aboard the Lifeboat, the team must safely return him to the past without altering the course of history. They all could use a drink after this stressful and unexpected mission. Here's a cocktail in the Kennedys' honor:
"The Rose Kennedy"(named after the family's matriarch)
2 parts Vodka or Citrus vodka
3 parts Sparkling water
1 splash of Cranberry juice
Afterwards, you'll think…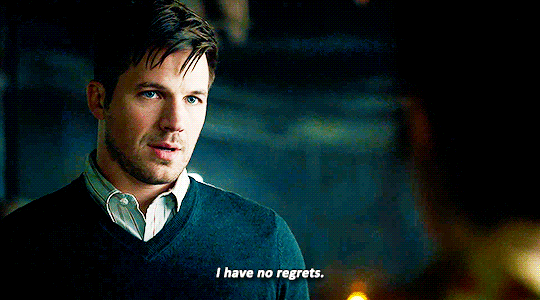 Episode 6: "The King of the Delta Blues"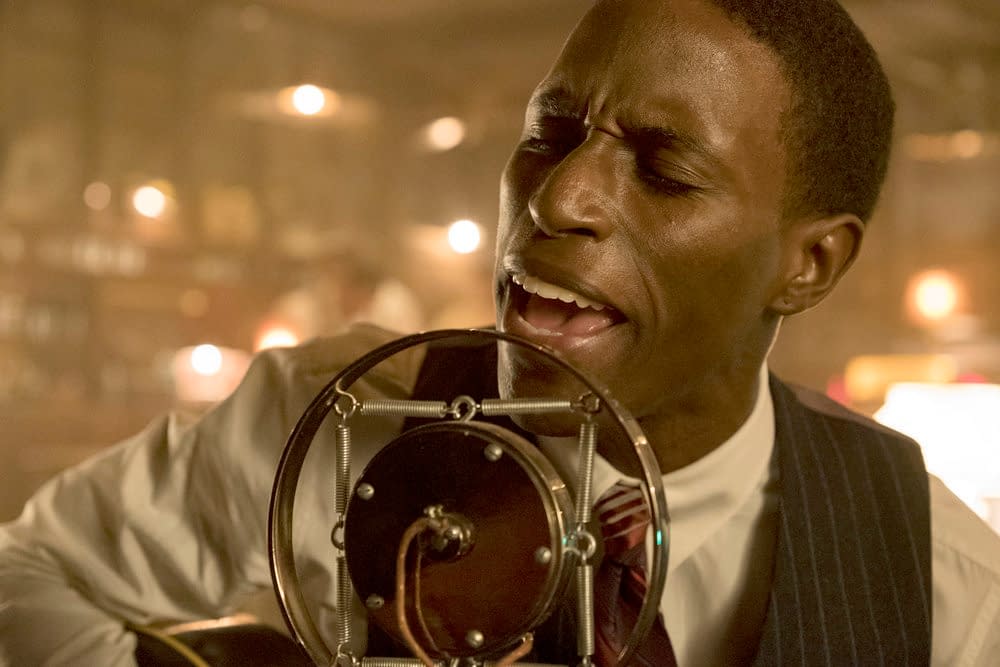 Musical lore has Robert Johnson striking a devilish deal to make history singing the blues. Mason aimed to preserve his musical idol's legacy.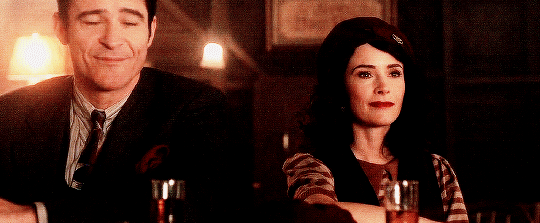 Rock out to cocktails inspired by the gentleman himself:
Episode 7: "Mrs. Sherlock Holmes"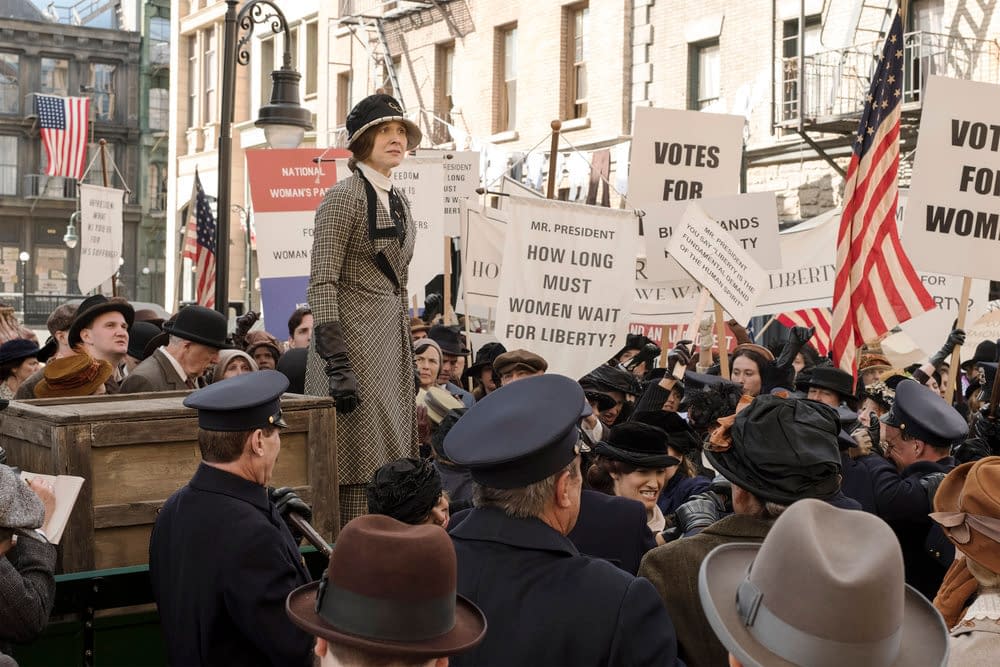 This one is for the girls. Ladies reign supreme in this episode. Toast to strong and smart with a special drink made to celebrate their accomplishments.
Don't be shy if you want a refill…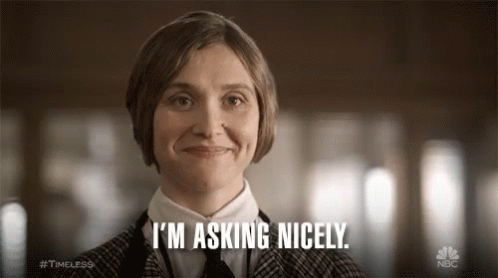 Episode 8: "The Day Reagan Was Shot"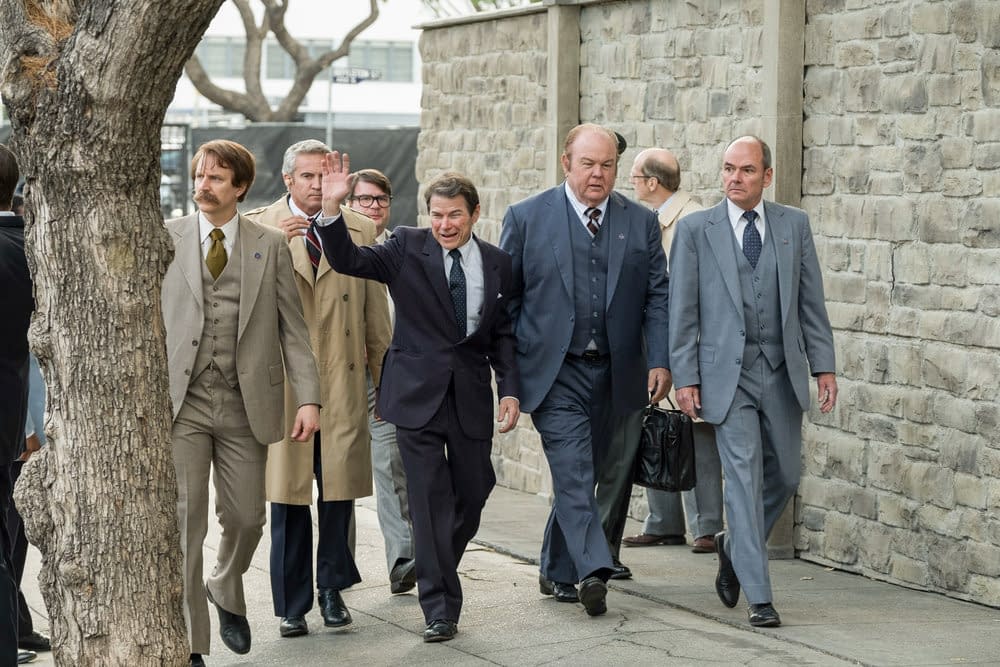 Although we learned loads about agent Christopher on the day Regan was shot, we're still drinking in the president's honor. His favorite cocktail was an Orange Blossom Special: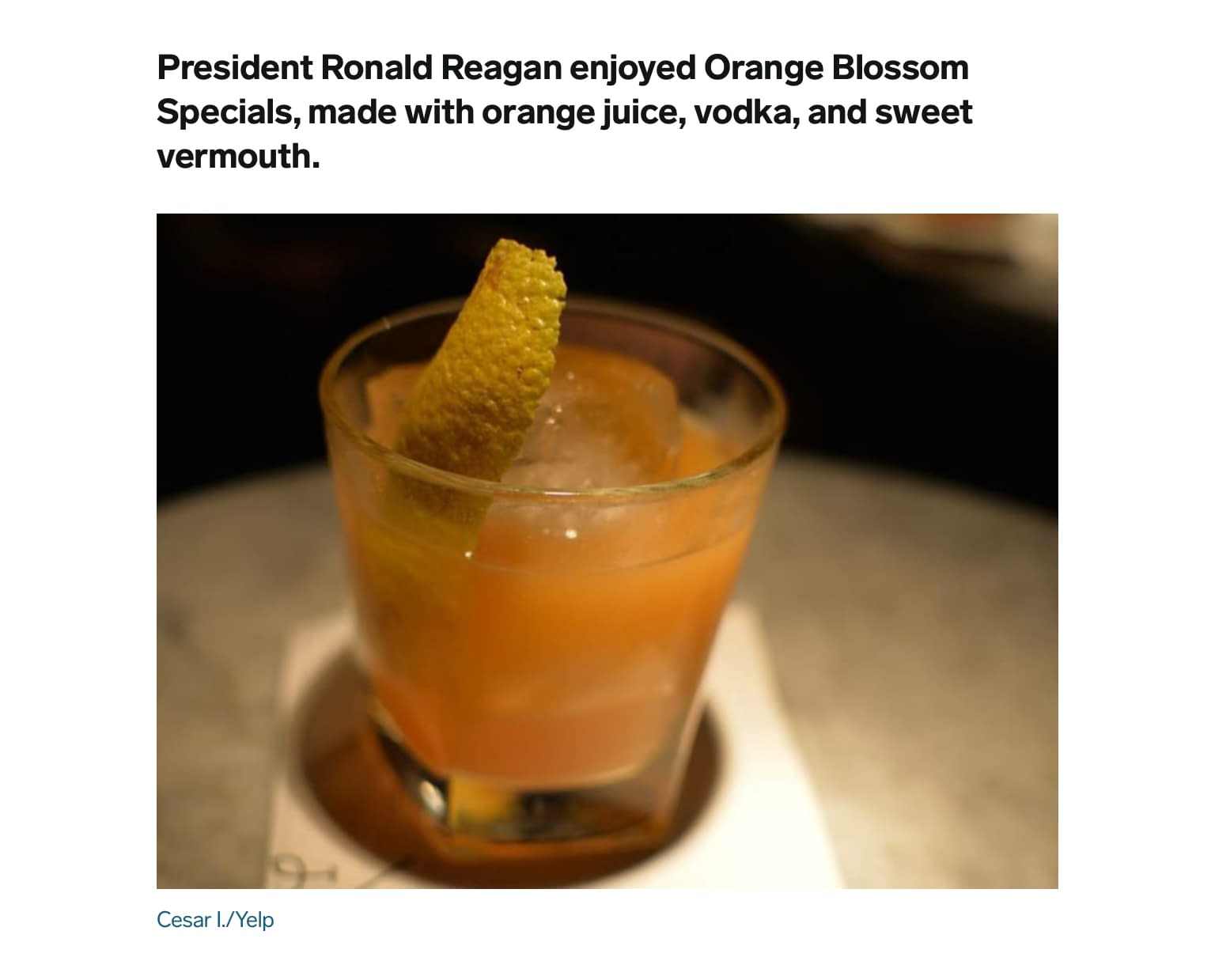 Mix That Drink offers a twist for those who prefer tequila:
4 ounces orange juice (fresh squeezed is best)

2 ounces gin (Tanqueray #10)

1/2 ounce of Patron Citronge

1/4 ounce grenadine

1/4 ounce lime juice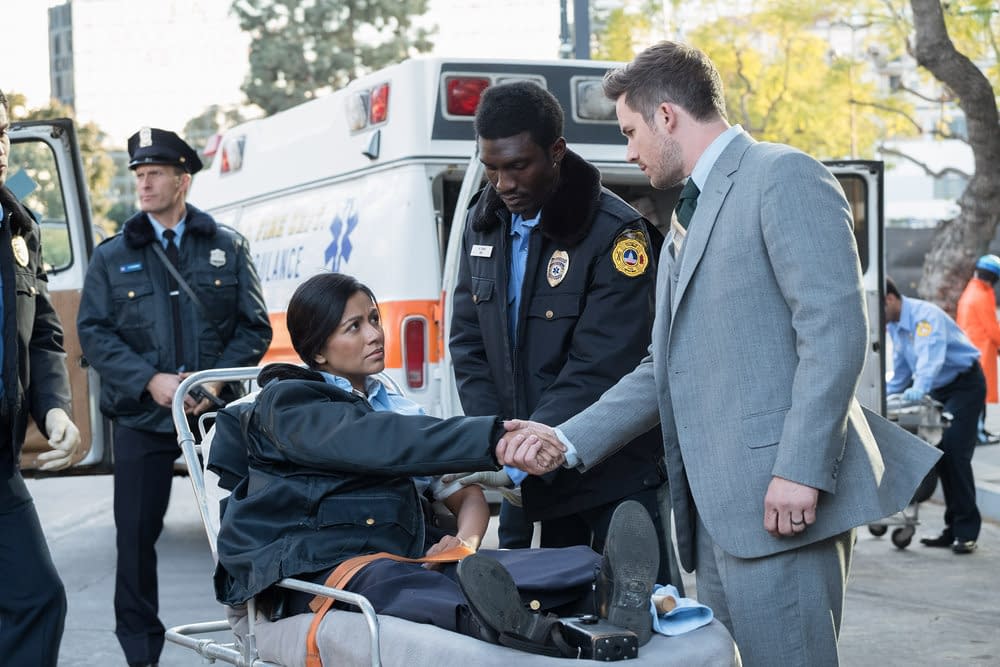 Agent Christopher definitely deserves a few drinks to ease the pain after taking a bullet.
Episode 9: "The General"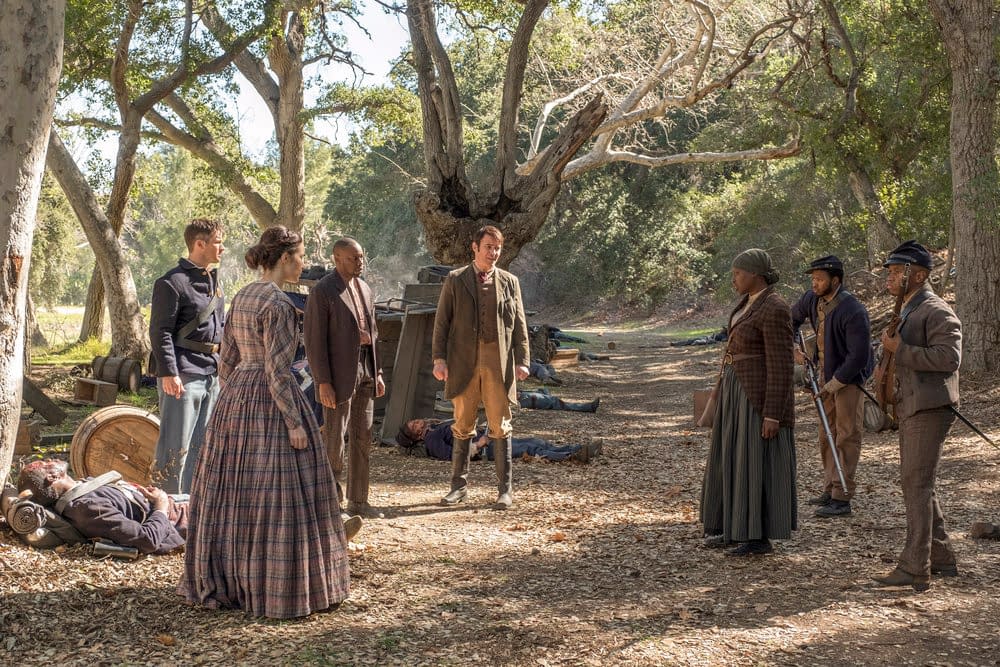 I loved learning more about Harriet Tubman! While Confederate soldiers sipped on mint juleps, she led the Underground Railroad.
Episode 10: "Chinatown"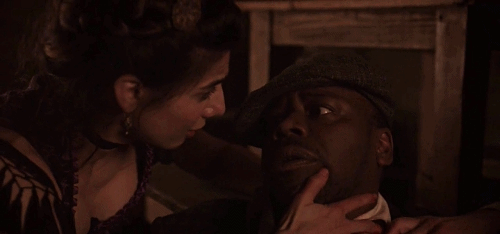 Our glasses trembled as we watched in fear of Rufus' fate. The team follows Jiya to Chinatown. As they say, when in Chinatown…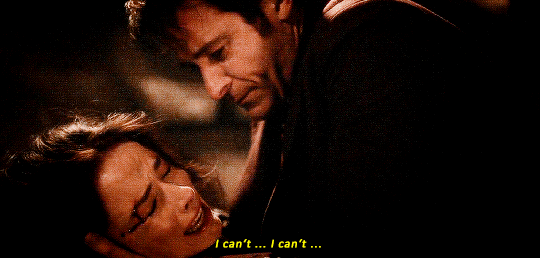 One drink isn't enough after that. Thankfully, this one makes me giggle.
It is about time we show Emma some love/hate on the cocktail list. The show would not be the same without her villainy. Cheers to our token red-head! Even if she is the worst: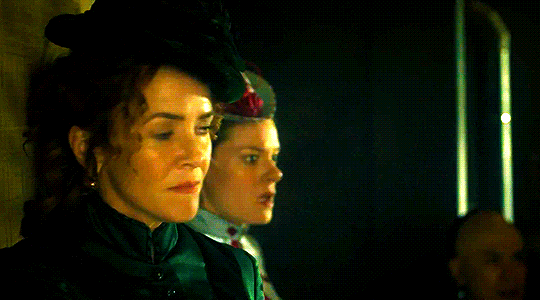 Luckily, we are left with hope…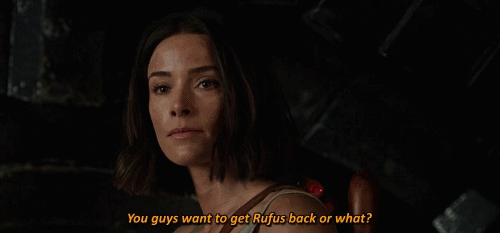 Episodes 11-12: "The Miracle of Christmas Parts I & II"
A little cocktail to represent the Time Team:
Peppermint Chocolate Martini from Growing Up Gabel
1 cup chocolate milk (non-dairy preferred – I like almond)

1 shot chocolate liqueur

1/2 shot peppermint liqueur

crushed peppermint/candy canes, for garnish (optional)
Hydrate before Thursday and remember: drink responsibly!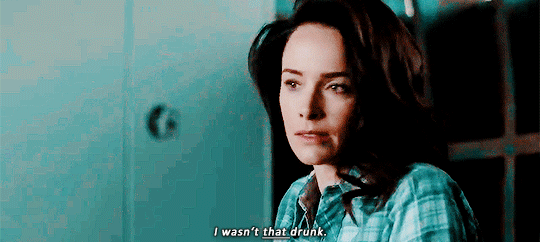 *Attention East Coast and West Coast Clockblockers!*
Bleeding Cool's resident Clockblocker/Timeless expert Tiffany Tchobanian and TV Editor Ray Flook will be online live Thursday night for a little bicoastal love, tracking the Time Team as the mission to #SaveRufus gets underway – so join us Thursday night for…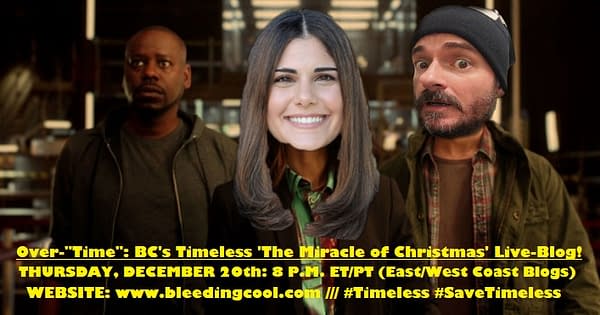 Over-"Time": BC's Timeless 'The Miracle of Christmas' Live-Blog!