Tony Winner Matthew Broderick Joins ABC's The Conners
It would appear that Tony winning actor Matthew Broderick is going to be stopping by ABC's The Conners, the continuation of the revival of Roseanne.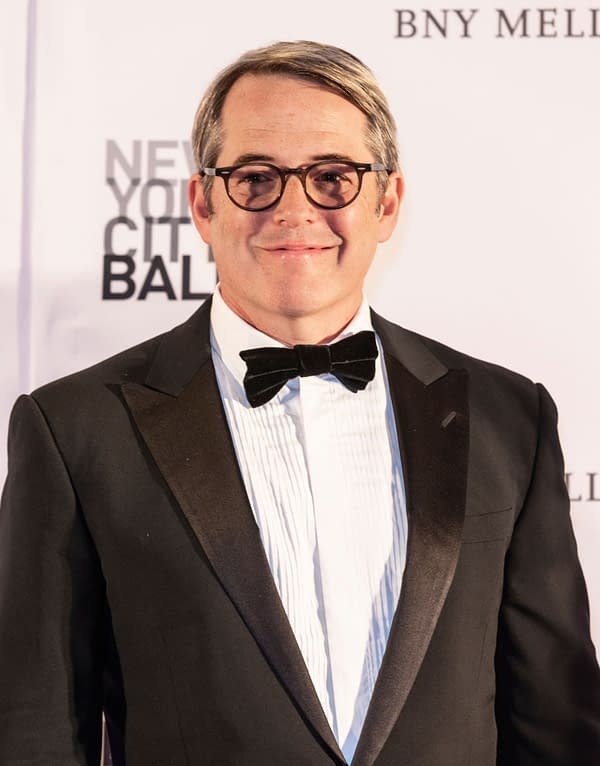 According to Entertainment Tonight, Broderick will be joining the series as a love interest for Roseanne's sister Jackie (played by Emmy winning actress Laurie Metcalf) in an episode airing on October 30th on ABC.
The outlet even has the episode and logline for "There Won't Be Blood":
It's Halloween, the favorite time of year for the Conners, but an email from the school banning certain costumes, including Mark's, sets off an argument between Dan and Darlene. Jackie introduces someone new to the family at the Halloween party and insists that Dan vet him, only to immediately wish that she hadn't, on an all-new episode of The Conners.
The Conners just premiered this week, addressing the absence of Roseanne Barr, and did marginally well in the viewership numbers. Turns out, Roseanne's character was killed off screen, from an apparent opiate overdose, as we saw her character's struggle with the addiction in the previous season of Roseanne.
The comedienne did not take kindly to this, and issued a fairly scathing statement about the decision:
"That [the character's death] was done through an opioid overdose lent an unnecessary grim and morbid dimension to an otherwise happy family show."
Following the premiere of the series, original Becky actress Lecy Goranson commented to ET about Barr's statement:
"I don't know what show that she's referring to but I've never seen our show as a happy family show. I think our show is funny, I think that it's real, I think that everyone who's on the show and a part of the show has a vested interest in it being grounded and for it to resonate, I just don't see it as a happy family show."
The Conners airs on ABC on Tuesday evenings.