Trailer for 'Star Trek: Short Treks' All About Saru Episode, "The Brightest Star"
If you watch CBS ALL ACCESS series Star Trek: Discovery, you know who Saru (played by the WONDERFUL Doug Jones) is. What you might not know is where he comes from, his back story, his motivations.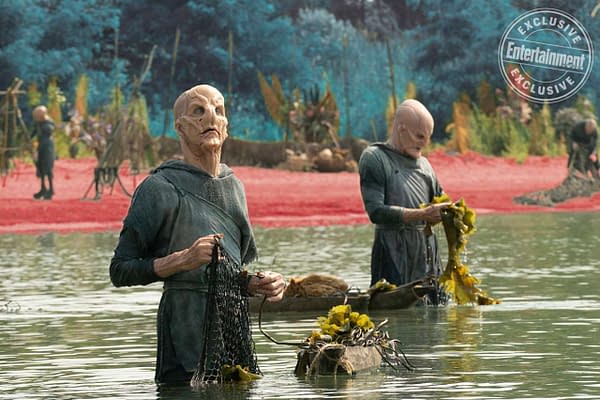 In the upcoming Star Trek: Short Treks (a series of four standalone stories built around DISCO characters) episode "The Brightest Star" will answer Saru-centric questions, and give us some background on the tall Lieutenant.
CBS says:
"Before he was the first Kelpien to join Starfleet, Saru (Doug Jones) lived a simple life on his home planet of Kaminar with his father and sister. Young Saru, full of ingenuity and a level of curiosity uncommon among his people, yearns to find out what lies beyond his village, leading him on an unexpected path."
"The Brightest Star" is written by Bo Yeon Kim and Erika Lippoldt, who wrote the Star Trek: Discovery season 1 episode "Into the Forest I Go". Douglas Aarniokoski, who directed the Discovery episode titled "Lethe", is directing.
The Saru Short Trek is set to premiere on Thursday December 6th 2018.
Star Trek: Discovery is set to return to CBS ALL ACCESS for it's second season on January 17th 2019, and we'll be able to see Doug Jones in the upcoming FX series What We Do In The Shadows sometime in 2019.