What We Do in the Shadows Season 2 The Curse Review: Comedy Blessing
Another week means a new episode of FX's What We Do in the Shadows, with the second season starting strong and never letting up since. It has been consistently hilarious from beginning to end every week, finding ways to stay fresh and funny without overdoing the already extra characters. Keeping an underlying storyline that keeps the viewers' interests peaked isn't an easy task, but the series hasn't hit a bump yet as it keeps us wondering where things could potentially be heading.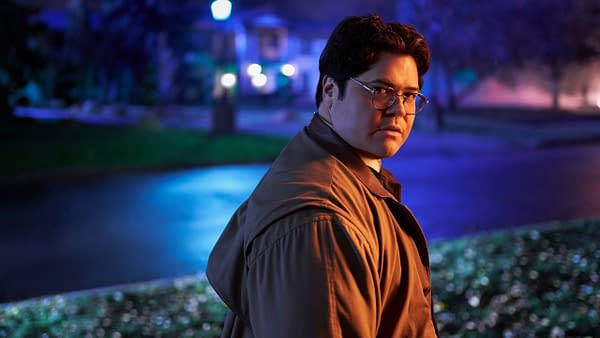 In "The Curse", we follow two main stories: one with our vampires trying to figure out a "curse" set by a failed chain email when Nandor (Kayvan Novak) decides to catch up on his emails without his familiar there to inform them about the wonders of spam email. Things start escalating along when he decides to get help from Laszlo (Matt Berry) and Nadja (Natasia Demetriou). Honestly? This whole segment had me choking with laughter and reminding me of a few uncles who would always call me confused whenever they received spam emails. Spoiler alert: they reacted and forwarded chains just like the vampires did on this episode. It was brilliant.
As for Guillermo (Harvey Guillen), well it seems his need for friends outweighed his refusal to keep up pretenses and he once again fraternizes with the vampire slayer group. This time, the "hunters" go on an outing to kill vampires, but what Guillermo thought would be a silly trip turns out to be a very real thing and the haunted house they picked was filled with hungry vampires ready to feast on the group. This part was funny, but also pretty telling of Guillermo's character. He ran outside but realizing the others that stayed behind did not have the same reflexes he does, he returns to save them all. I wonder what the fallout will be now that they know what Guillermo can do.
The best part of this week's episode of What We Do in the Shadows was saved for the end, however. Nandor asks Guillermo to stay until he falls asleep and confesses that he is not feeling as confident as he usually does after all the news that someone is killing vampires. I have a strange feeling they will be finding out Guillermo is behind all the killings soon and I wonder how they will react. Clearly, Guillermo's skills more than outmatch all other vampires he has encountered, so will they be scared or feel safe with him around? Will they even give him the chance to explain that he was doing it to keep them safe? If that's the real reason why he's doing it, that is.