Posted in: Outlander, Starz, TV | Tagged: Brianna, Outlander, Outlander Season 4, Outlander season 4 episode 8, Outlander season 4 episode 8 "Wilmington", Richard Rankin, Roger, Sophie Skelton, starz
---
Whats Gonna Happen in 'Outlander' Season 4 Episode 8, "Wilmington"?!
This weekend, STARZ series Outlander hits a milestone in their time travel journey with season 4 episode 8- episode number 50 of the show!
"Wilmington" will pick up right after the end of episode 7, "Down the Rabbit Hole", which you can read about here. Its a pretty safe bet, judging from the released promo photos from the episode, that things work out for Roger (Richard Rankin) and Brianna (Sophie Skelton) on their respective journeys to the Americas, as there is a reunion.
We also see Jamie (Sam Heughan) and Claire (Caitriona Balfe) in the roles of grandda and granny, with who we assume is Fergus (Cesar Domboy) and Marsali's (Lauren Lyle), first-born child. (In the book, this would be Germaine, but it could very well be Joanie in the show.)
Photos from the episode: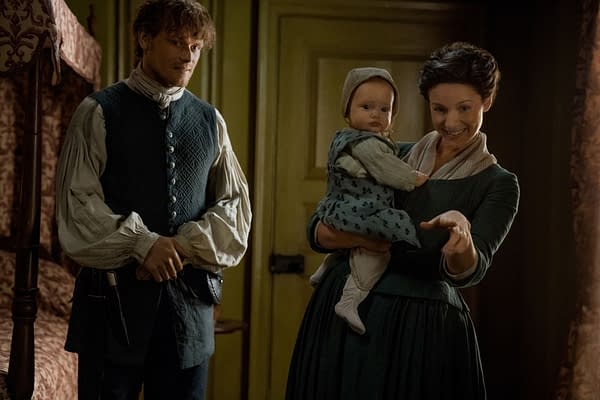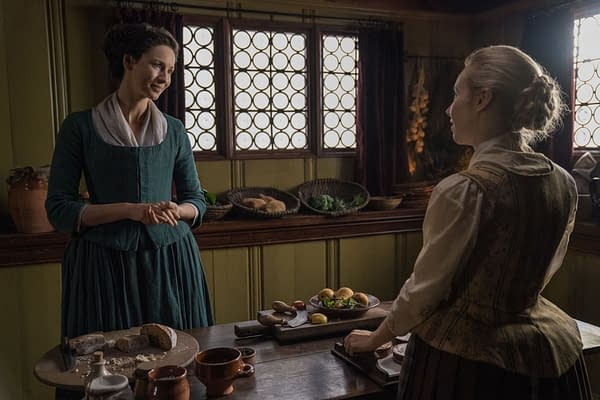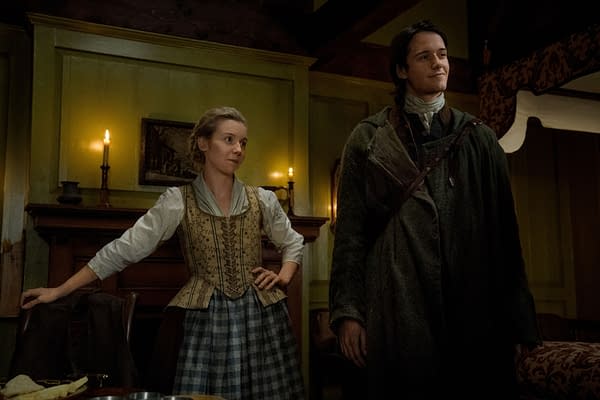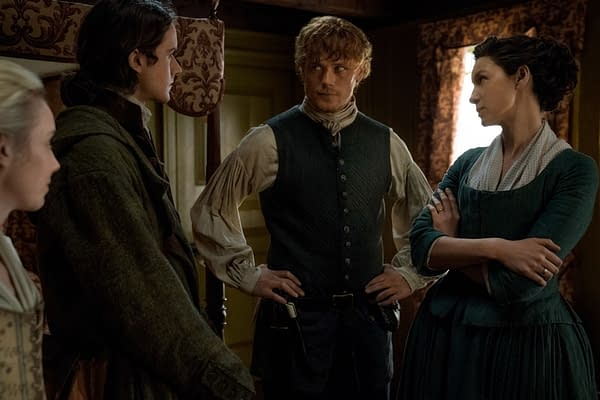 Oh, hullo again Governor Tryon (Tim Downie), we guess it's nice to see you again? Oh and your lovely wife Margaret (Melanie Gray) is with you, too.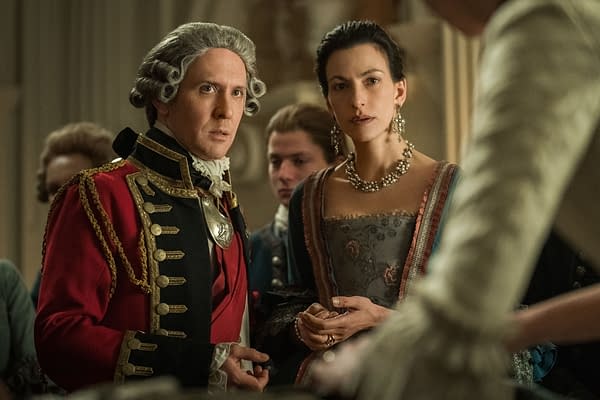 The Frasers look so lovely in their fine clothes.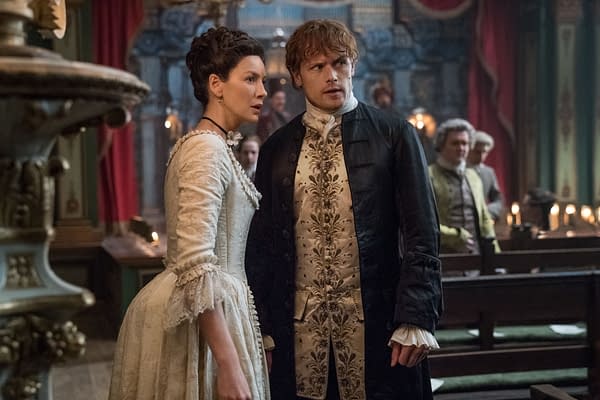 And, what you've been waiting for- the Brianna and Roger reunion in Wilmington!

"Roger's diligent search for Brianna pays off when he finds her in Wilmington, but their romantic reunion comes to an abrupt halt when she discovers pertinent information that he intentionally kept from her. Meanwhile, Jamie and Claire attend the theater with Governor Tryon, at his request, and discover a plot against the Regulators that tests Jamie's loyalty to Tryon."
You can check out a tease from the episode:
Outlander airs on STARZ on Sundays.
---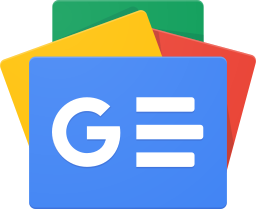 Stay up-to-date and support the site by following Bleeding Cool on Google News today!