Will We Discover The New Doctor Who Next Week?
We have, to date, never been surprised by the identity of the new Doctor Who. In the classic days, it was announced in the newspapers. With New Who, David Tennant made the news long before he got his new teeth, Matt Smith got his own TV announcement programme, Peter Capaldi got a live announcement show. But the next one? Still not official, or anything like. And the first part of this final two-parter of the series has suggested we may well see a regeneration, and a new Doctor Who next week. Though of course, it may be a fake-out like the one a few weeks ago. Or it could be a cliffhanger for the Christmas Special.
But if it is to be revealed next week, what are the challenges? Well, filming the scene of course. Plus all the production and editing. Getting the subtitles done was how it leaked out for Matt Smith. But also sending the finished show out to other territories. Canada leaked the first Christopher Eccleston episode in its entirety, remember. It should be impossible. But Doctor Who likes impossible.
The two favourites, in my eyes, are down to the bookies closing their bets. Five-figure large bets on Kris Marshall saw William Hill close all bets, while a mass of bets on Phoebe Waller-Bridge saw Sun Bets close their similar operation. Marshall is the David Tennanty option. Waller-Bridge is the Matt Smithy option. But there are plenty of others still in consideration.
Will we discover the new Doctor Who next week? Or has the moment been prepared for Christmas Day?
A huge spaceship trapped in the gravity well of a black hole, teeming with impossible lifeforms, harbours one of the Doctor's most feared enemies… Mondasian Cybermen.
---
---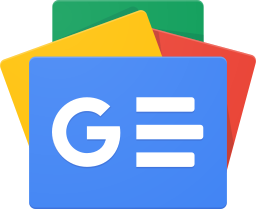 Stay up-to-date and support the site by following Bleeding Cool on Google News today!