Posted in: FX, Preview, TV, YouTube | Tagged: guillermo, Harvey Guillén, kayvan novak, laszlo, mcm london comic con, nadja, nandor, season 5, what we do in the shadows, wwdits
---
WWDITS S05 Has Guillermo's "Most Heart-Wrenching Moment" Yet: Guillén
At MCM London Comic Con, FX's What We Do in the Shadows star Harvey Guillén teased an emotional, family-filled Season 5 for Guillermo.
---
Earlier this month, we learned that Nandor (Kayvan Novak), Guillermo (Harvey Guillén), Nadja (Natasia Demetriou), Laszlo (Matt Berry), Colin (Mark Proksch), and The Guide (Kristen Schaal) would be making their way back into our lives for a fifth season of FX's What We Do in the Shadows on July 13th. Okay, so we got that out of the way. Now? It's time for the key art posters & mini-teasers showing off the season's theme (like last season's focusing on Nadja's vampire nightclub) – and then mini-teasers previewing the season, an official trailer… you know how it works. It also means that it's time to have the cast on our radars for anything & everything WWDITS-related that they might be putting out there. Like Novak & Guillén making their way overseas this weekend for MCM London Comic Con – where Guillén teased "the most heart-wrenching moment" of the series' run will be hitting viewers this season.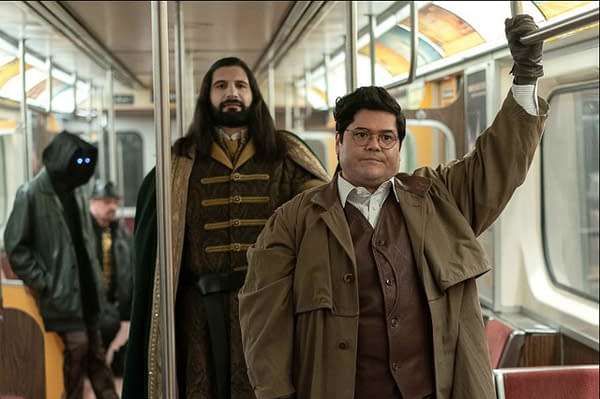 "There's a scene coming up in the next season that, for me and Guillermo, I think is probably the most heart-wrenching moment thus far. It's really heart-breaking, and it was really hard to shoot," the WWDITS star shared. "And I remember afterward I was like, 'Oh, I hope the audience feels what he's going through.' So, you'll have to wait and see!" And Guillermo's family will be making a return as we learn more about his personal life & family history. "This upcoming season, we [will] see Guillermo's family come back… They'll be back this season, and we do get more of a glimpse into his past, and potentially where he stands, and then his future." With Novak nodding in agreement, Guillén added, "This season is gonna be kind of an emotional roller coaster."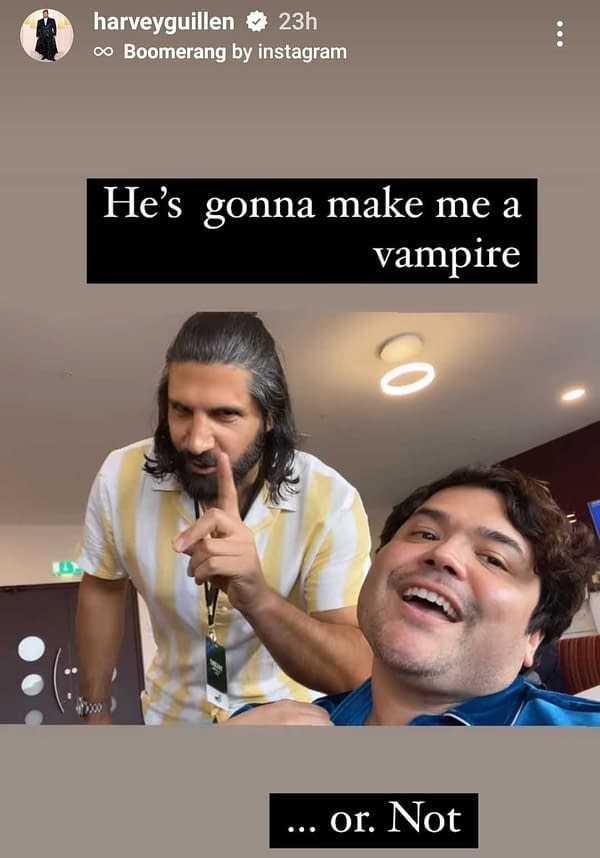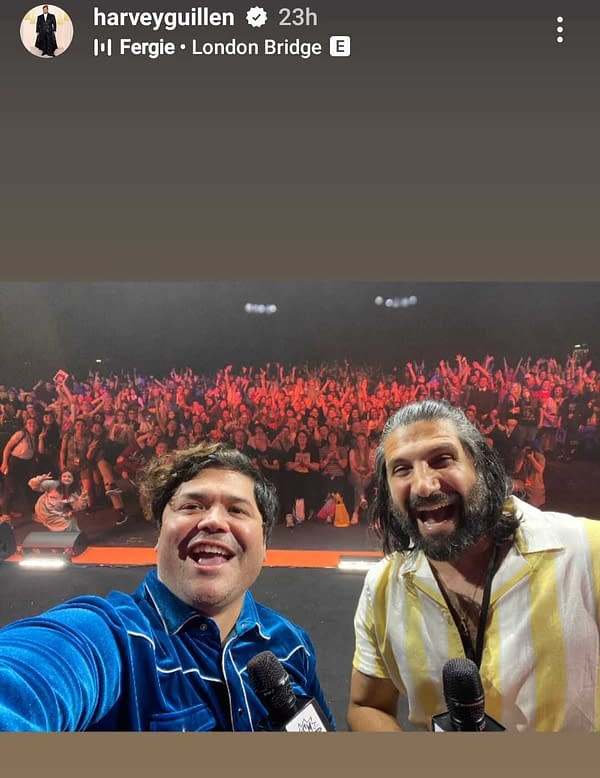 And here's a look at Guillén & Novak at MCM London Comic Con, including a brief first-person video clip of the reaction that the two received as they made their way onto the stage.
And here's a look back at the mini-teaser released earlier today confirming the show's return date, followed by a look at what we know about FX's What We Do in the Shadows Season 5:
WWDITS: Harvey Guillén Discusses Season 5
Thanks to The 28th Annual Critics Choice Awards back in January, Guillén dropped some info on Guillermo's future. Sharing that Guillermo is "coming into his own," Guillén explained that the familiar/bodyguard/vampire hunter will have some choices to make between accepting how his life is currently, working harder towards his ultimate endgame (becoming a vampire), or possibly considering a new path. In fact, Guillén revealed that it was "probably the most emotional season" he's had to film during the series' run. Here's a look at the clip from Guillén's red-carpet interview with Variety where they teased the choices that Guillermo will face during the fifth season:
Courtesy of an Instagram post from Guillén back at the beginning of December 2022, we learned that filming on FX's What We Do in the Shadows Season 5 had officially wrapped. "That's officially a wrap on season 5 of [What We Do in the Shadows]; we did it!" Guillen wrote as their Instagram post caption. "Thanks to this amazing crew .. the whole team .. writers, costumes, hair and make-up, producers .. it takes a village. I can't wait for y'all to see it!"
Created by Jemaine Clement and produced by FX Productions, What We Do in the Shadows stars Novak as Nandor, Demetriou as Nadja, Berry as Laszlo, Proksch as Colin Robinson, Guillén as Guillermo, and Schaal as The Guide. Joining them this season in recurring roles is Anoop Desai (American Idol) as an acquaintance of Nandor's from his ancestral homeland. In addition, SEAL Team star Parisa Fakhri (SEAL Team) has joined the cast as Marwa, one of Nandor's 37 wives from his days as an ancient warrior in the kingdom of Al Quolanudar. Clement, Waititi, and Paul Simms serve as executive producers for What We Do in the Shadows alongside Scott Rudin, Garrett Basch, Eli Bush, and Stefani Robinson.
---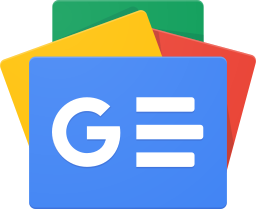 Stay up-to-date and support the site by following Bleeding Cool on Google News today!