Posted in: Review, Showtime, TV | Tagged: antler queen, episode 8, it chooses, Review, season 2, showtime, the wilderness, yellowjackets
---
Yellowjackets Season 2 Episode 8 Review: The Wilderness Provides
Javi's drawings help Ben, time in the Sharing Shack gets real & more in the spectacular eighth episode of Showtime's Yellowjackets Season 2.
---
Showtime's Yellowjackets dove into the horrors of the wilderness as sanity begins to disappear for almost everyone in the cabin in the eighth episode of season two, "It Chooses." Like my previous review, I'll dive into the episode in parts based on what or who they are involved with. A lot happened in this episode, so MAJOR SPOILERS will be plentiful…you've been warned… buzz-buzz.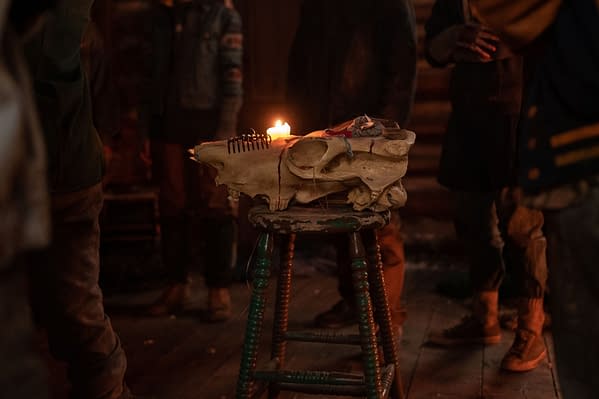 Hope and Sanity Slip Away
Things are looking rough for teen Lottie (Courtney Eaton) as this episode of Yellowjackets picks up right after the brutal events of episode seven. Peeing blood while needing assistance to urinate in the first place is a horrific sight for Misty (Samantha Hanratty) and Mari (Alexa Barajas) as they attempt to nurse Lottie back to a cognisant state. Like Lottie's state of well-being, things are broken in the minds of everyone in the cabin. We'll discuss more of this later in the review.
Mari is unhelpful as always, and while she praises Lottie she still slithers away from helping her in such a dire situation. But what does impact my perspective on Mari in this episode is her breaking down against the ladder after she drops the bowl of bloody piss. Losing sanity, Mari is a fantastic first shot fired, signaling the trend about to begin among the others. Before an opening theme even begins, a knife is stabbed through our hearts as we witness teen Taissa (Jasmin Savoy Brown) has to reveal to teen Akilah (Nia Sondaya) that her beloved mouse has been a carcass this entire time. Not only are minds breaking at this point, but the deterioration of hope is rotting among the majority.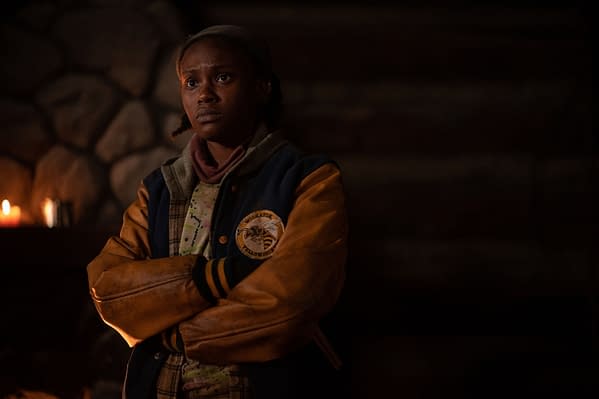 The Sharing Shack
The editing in this episode has been spectacular and indicative of the fluidity this series has brought to the stories, past and present. Entering the present day, back at Lottie's compound, the group arrives at a point where honesty is necessary and long overdue. Adult Van (Lauren Ambrose) and adult Lottie (Simone Kessell) learn information about Adam Martin's death and its connection to adult Shauna (Melanie Lynskey), adult Misty (Christina Ricci), adult Taissa (Tawny Cypress), and adult Natalie (Juliette Lewis). Away to the Sharing Shack, the group goes for some much-needed divulging of current events after what's been revealed.
(L-R): Tawny Cypress as Taissa, Lauren Ambrose as Van, Simone Kessell as Lottie, Melanie Lynskey as Shauna and Juliette Lewis as Natalie in YELLOWJACKETS, "It Chooses". Photo Credit: Kailey Schwerman/SHOWTIME
(L-R): Simone Kessell as Lottie, Tawny Cypress as Taissa, Lauren Ambrose as Van, Melanie Lynskey as Shauna, Juliette Lewis as Natalie and Christina Ricci as Misty in YELLOWJACKETS, "It Chooses". Photo Credit: Kailey Schwerman/SHOWTIME
Skipping over to the cluster fuck of moments for Jeff Sadecki (Warren Kole) and Callie (Sarah Desjardins), the police have arrived, and they have a warrant. Of course, douchebag of the year, Detective Saracusa (John Reynolds), has glee plastered on his face as he and Kevyn Tan (Alex Wyndham) arrive with some backup to look over the Sadecki home. The discussion between Saracusa, Kevyn, and Jeff is tense and hits your gut as you watch it. Poor Jeff is trying too hard to remain calm and do his best, a himbo truly giving it his all. His nightmare after the police left the home was partly hilarious and horrifying all at the same time. And while it reveals a lot about Jeff's inner worries, the discussion he had with Callie in the middle of the night struck a stronger cord with me.
The moments between Callie and her father were heartbreaking, but his decision to reveal Shauna's trauma with the baby's death in the wilderness was incredibly moving. His dialogue also doesn't punish or throw Shauna into a pit for Callie to throw insults at her. Instead, this scene displays an important message as Jeff says to his daughter that the past trauma is "your mom's burden to bear" and not Callie's. Empathizing with and understanding her mother's past is important, but she doesn't have to accept it as something she lives with as well. Compassion can exist in the space between her and Shauna.
This Honesty Circle is Getting ROUGH
Yellowjackets did a fantastic job both in the past and present with this episode, but before we talk about the insanity of the hunt we'll focus on that Sharing Shack moment. So much is finally revealed amongst one another in that space. Like a round-robin of secrets, whether those involved like it or not, things get revealed. Jeff's involvement in the blackmailing and understanding of Adam's murder, Taissa hiring Jessica Roberts to keep an eye on the others, Misty straight up kidnapping and murdering Jessica, and much more is unleashed.
In the meantime, Walter (Elijah Wood) can be seen in his modern mansion listening to a recording of the song "Not While I'm Around" from a production of Sweeney Todd: The Demon Barber of Fleet Street. Working on a puzzle, Walter gets an alert on his computer that informs him that Adam Martin's body has been found. What happens next is either going to end up being that Walter seeks to help Misty and distract the investigation, or he's truly a wolf in sheep's clothing. For Misty's sake, I hope it is the former.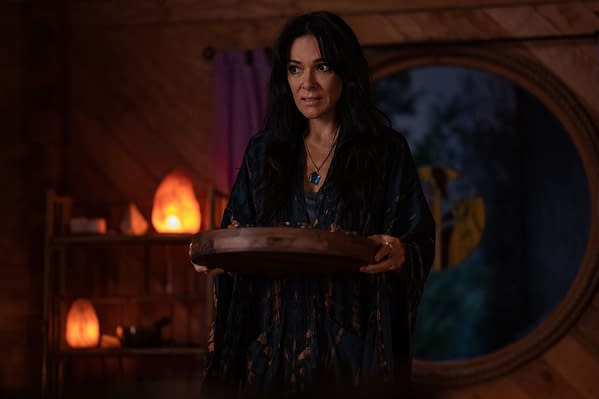 Adirondacks Roulette with Lottie Matthews
Lottie has officially gone past the point of holding everything in and perfecting the appearance of a put-together leader at her compound. Uttering that everything happening is "not something therapies can fix" was alarming, to say the least. But when your therapist ends up not being real, it kind of makes sense. Lottie's growing back her connection to the wilderness and beckoning the others to join in. She goes a little Jim Jones with her suggestion that echoes what begins the hunt in the past at the cabin. This scene sets us up for what is likely either an incredible and devastating season finale OR the potential burying of our gays if Van has a death with no agency to it. In the end, Lottie wants to "give it what it wants," and it's up to the others to agree with her wilderness-connected thinking.
So, The Walls Are Bleeding…
Back at the cabin, with scenes mixed throughout this episode of Yellowjackets, tensions, and hunger are quickly rising. This is evident in the making of "leather belt soup" and Lottie letting the others know she doesn't want her body wasted if she dies from her injuries. Taissa experiences a stronger and upsetting connection to her alter-self. The growth of hallucinations and horrific visions isn't just a problem for Taissa though. In another nightmarish scene, Mari's curse of hearing dripping sounds in the cabin becomes a vision of blood seeping from the cracks between the logs of the walls around her. While the explanation is accurate of the extreme hunger causing worsening mental states and hallucinations, I still see remnants of the supernatural making way into the vulnerability now developed. The music, editing, and detail of that scene were horrifying, and I loved it.
A lot of little movements are happening in the wilderness in this episode of Yellowjackets, right before this harrowing episode ends. Javi (Luciano Leroux) finally opens up slightly around others, mainly Natalie (Sophie Thatcher) and his brother, Travis (Kevin Alves). Natalie reveals her concerns over the celebration of Lottie and over the potential control she may wield. While this has some accuracy to it, it's likely a mixture of the horrendous cabin fever setting in during this time.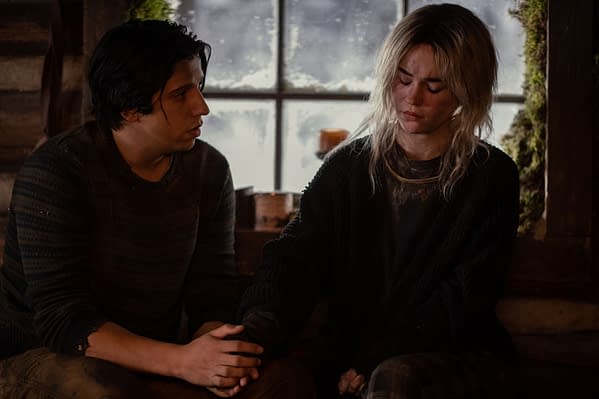 A Tree of Life and Death
Yellowjackets is using Coach Ben's (Steven Krueger) b-story as an excellent backdrop to the chaos that ensues towards the end of the episode. Examining Javi's drawings, Ben is dedicated to finding out the location and purpose of the tree and roots he sees delicately traced on paper. Venturing out with his wooden crutches turned ski poles, he does end up finding that tree.
These scenes with Ben are some of my favorites in this episode and it adds a much-needed layer of intrigue and fantastical (even if horrific) mystery to the story ahead. Ben discovers that under the tree is a great big opening and remains warm compared to the wintery conditions outside of it. What he also discovers are small bones next to a crafted fire pit. Part of me believes Javi could have done a decent job at fending for himself, but his mention of a "friend" is starting to ring alarm bells in my head. I'm excited to see what comes from Ben discovering this place.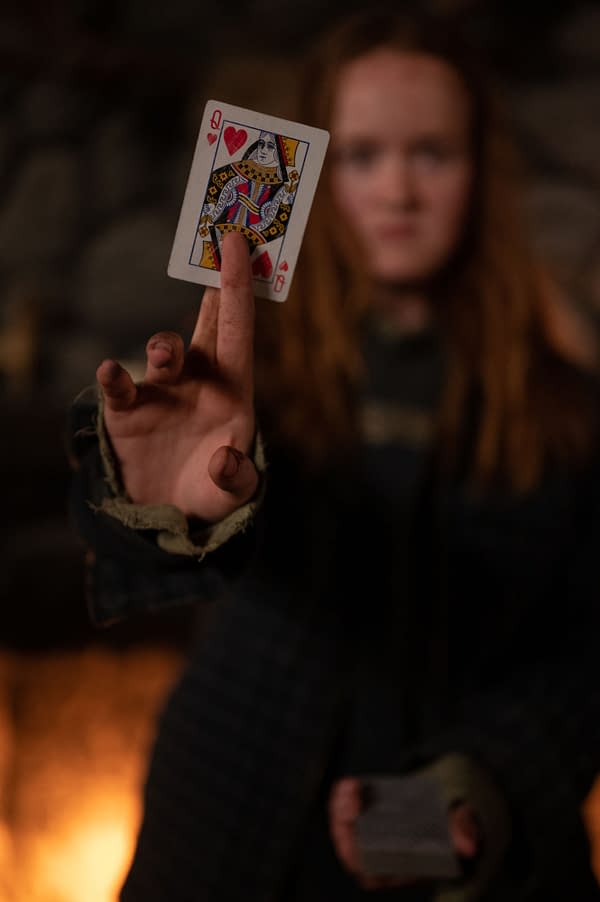 Queen of Hearts
In one of the most tense and unsettling endings to an episode of Yellowjackets thus far, the decision has been made but not by those in the cabin. Fate and the wilderness are the powers deciding the next meal. Pulling cards, each person holds their breath with desperate pleas that they don't pick a Queen of Hearts. This was incredible and so well-directed. The fervent acting done by Thatcher in these moments was both heartbreaking and passionate. Watching the ending of this episode, my gut was churning, and yet my mind was screaming, "Give them all the Emmy Awards now!"
There's an indicator of the process of obtaining the next meal when Jackie's necklace is placed around Natalie's neck. Fate has seemingly chosen her. But in the midst of her facing off against Shauna with a hunter's knife to her throat, Travis attacks, and Natalie is free to run off. The chase scene is primal and feral at its core. Adding in the song "Bullet with Butterfly Wings" by The Smashing Pumpkins was brilliant because, weirdly, it added levity to what is, at its core, a horrifying scene. Javi attempts to help and is potentially trying to bring Natalie to that same tree Ben is at, but the frozen waters crack and take him down. The choice to not cut the scene shorter of everyone watching Javi struggle in the frozen waters was brutal but an insanely smart decision.
Hunger, starvation, and desperate minds are now in control. Turning back from these methods of survival is no longer an option for the majority. What's interesting is that the group has yet to kill someone with their own hands. The Wilderness has consistently provided for them in a weird yet controlling way. Their belief that Javi's death was chosen may not be far off, but Misty convincing Natalie to let Javi die did certainly help. When we think back to the pilot, with that opening scene involving the "pit girl", her death was decided upon by a trap set for her. She wasn't stabbed by those chasing her or choked or anything. The little tiny crumb of humanity left in them may be using hunting methods to distance themselves from the disturbing reality of their survival.
Yellowjackets Season 2 Episode 8 "It Chooses"
---
---
Showtime's Yellowjackets S02E08 "It Chooses" was one of the series' best episodes so far. Full of brilliant editing choices and superb acting from the entire cast, this is an episode worthy of every ounce of praise it will likely receive.
Credits
---
---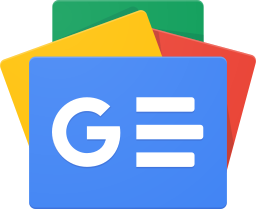 Stay up-to-date and support the site by following Bleeding Cool on Google News today!